From the private rooftop spa terrace of Lady's First Design Hotel, Zürich fades into a horizon of mountain peaks, floating steeples and lit, glimmering clock towers. It's after 10 p.m., and the fresh evening air is a welcome wrap, brushing the surface of my skin, still flushed from my sojourn in the spa's aromatic steam bath. The graceful 19th-century house below me was renovated and modernized by Pia Schmid, a Swiss architect with a gift for manifesting her philosophy of construction and composition as a form of communication. Schmid's design integrates the building's traditional, historical elements — such as the beautifully restored parquet floors — with progressive concepts of generous natural light, bold colors and an amalgamation of surfaces and textures. Each of the 28 guestrooms features a Swissflex bed, electric kettle, complimentary WiFi and windows that can be thrown wide to allow a flow of fresh, lake-sweetened air.
When it originally opened a decade ago, accommodations were offered solely to the fairer sex. While all genders are now welcome, there are a host of features meant to appeal particularly to women travelers, including full-sized hairdryers, soft robes and slippers, a ladies-only fourth floor with women's guestrooms and spa facilities, and exclusive access to the fifth-floor relaxation and therapy rooms. Topping off this women-only zone is the rooftop terrace, accessed by a staircase leading to a glass skylight that acts as a portal to a peaceful area filled with greenery, small tables and comfortable loungers.
My room is a few steps from the entrance to the wellness area. There's an attendant on duty to oversee tea brewing and towel dispensing, but the local masseuses arrive only by appointment to deliver treatments. The menu of services is surprisingly eclectic. Besides a traditional Ayurvedic massage with warm, scented oils, there's the choice of Hawaiian Lomi Lomi Nui, reflexology and a salt and sea algae exfoliation — along with the option of themed packages and cosmetic treatments with facials, waxing, brow shaping, body peels, cellulite therapy, manicures and pedicures.
I've selected the signature hour-long Lady's Massage. Rather than using oil on my skin, my masseuse applies heated pouches of fragrant herbs, using them to rub and loosen my knotted muscles while supplementing their healing alchemy with massage techniques pulled from Swedish and Asian traditions. It's delightfully relaxing, and by the time she moves to the end of the table to knead my scalp with her fingertips, I can feel myself drifting away.
The relaxation room is my next stop, and I cross the wood plank floors of the quiet space, selecting one of the low blue chaise longues arranged in a wide semicircle, edged by a wall of stone shaped in warm terra-cotta hues. Soothing, muted light emanates from a collection of low floor lamps that remind me of large, glowing boulders. They cast shadows across the room's thick, wooden support beams — the effect is yacht-like and not out of place considering the nearby expanse of Lake Zürich.
Nestled into a residential area just east of the lake in the city's elegant Seefeld quarter, the hotel is easily reached from the main train station via the efficient tram system. The next morning, after a fabulous breakfast selected from eggs cooked to order, freshly baked breads, ripe fruits, creamy Swiss yogurts, juices, meats and cheeses, I take the short tram ride to the center of the old city. Detouring briefly along Schlüsselgasse into the Truffe chocolate shop, I walk up the hill to the Lindenhof. Shaded by its namesake linden trees, this park — once the site of a Roman castle — provides brilliant views and a quiet refuge from the city bustle.
Tucked into my day bag is a worn copy of Alan Lightman's exquisite novel Einstein's Dreams, set in Zürich. The book imagines ways in which time passes, and I spend mine indulging in a restful hour reading beneath the branches of the lindens, followed by a walk to the city dock. After boarding one of the tour boats, I enjoy a leisurely cruise around the lake, lounging on the top deck with an unobstructed view of the colorful shoreline.
Later, back at the hotel, I slip into my robe and return to the spa for some water therapy — no doubt inspired by my cruise of the lake. I begin my circuit in the light therapy sauna, allowing warm air to seep into my muscles and bones while hundreds of tiny lights spiral through the color spectrum. Next is the Finnish sauna. It's hot, and any part of me not adequately addressed in the first sauna cabin is definitely addressed now. After about 10 minutes, I exit into the main wellness space, bringing my body temperature back to normal beneath the spray of one of several multi-jet showers. Cooled, it's time to enter the scented steam chamber. Making myself comfortable on a tiled bench, I breathe in the eucalyptus-infused air and relax in thick clouds of mist. My circuit ends with another cool shower and a walk through the Kneipp stream, a winding footbath of rounded pebbles in ankle-deep cold water. It's marvelously refreshing and
feels like hundreds of fingers are simultaneously massaging the soles of my feet.
My sleep is deep and refreshing. The next day, before beginning the long trek toward home, I enjoy breakfast outdoors in the tranquil rose garden. The air stirs, moving down from the Alps and slipping across the lake. Inspired by the dreamy prose in the book I'm reading, I feel curiously ageless. And with all due respect to Einstein, my stay here has led me to reexamine my own theory of time — or at least, my philosophy of how it should be spent: abundant spa time supplemented with ample amounts of handmade Swiss chocolates.
Lady's First Design Hotel
Mainaustrasse 24
CH 8008 Zürich, Switzerland
tel 41 44 380 80 10
www.ladysfirst.ch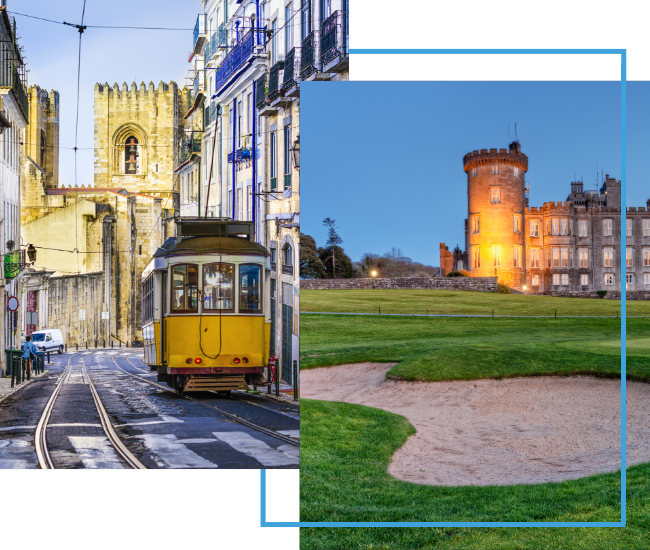 FX Excursions
FX Excursions offers the chance for once-in-a-lifetime experiences in destinations around the world.
Explore Excursions
Mazatlán, Mexico, has long been an attractive home destination for Canadian and American retirees, but, in recent years, young, digital nomads have also discovered the charms of this coastal city, finding inexpensive accommodations, beautiful weather and plenty of bandwidth for working remotely. The laid-back beach scene definitely eases the transition of relocating to Mexico's West Coast.
Sponsored Content
From the moment you step onboard Air Tahiti Nui's Tahitian Dreamliner, you will be transported to The Islands of Tahiti. The French Polynesian carrier considered every detail to awaken its passengers' senses, creating the feeling you are already on the Islands while 30,000 feet in the air.
Imagine yourself lounging in a stone cottage suite with a fireplace and freestanding tub, sipping hot chocolate in a rustic game and reading room with a raftered ceiling, and ice skating and cross-country skiing in the crisp mountain air. Sounds pretty perfect, doesn't it? Especially when you add in seasonal touches.