Never one to refuse a glass of fine wine and as someone who has first-hand knowledge of the soothing properties inherent in a mug of hot, mulled wine on a cold winter's day, I was intrigued by Vin Chaud. Billed as a Body Indulgence on the spa menu at RockResorts Spa at The Arrabelle in Vail, Colo., Vin Chaud is a 105-minute treatment involving a complex dance of wine-based therapies.
I was deep into pre-treatment relaxation when a spa attendant whispered my name and escorted me to a surprisingly expansive room. I must admit, I was initially put off by the sheer size of the space. Meant for couple's treatments, it seemed too big — almost too cold — for what I expected to be a soothing solo treatment. That said, by the time my therapist explained the process, allowed me to get comfortable on the table and returned, my initial vision of the room had dissipated and I was snugly enveloped in my own little bubble of contentment.
According to the spa menu, Vin Chaud encourages guests to "Pamper yourself with wine essence and Dead Sea salts which combine to detoxify, exfoliate and brighten the skin. An application of body cream and light layer of hydrating oil leaves the body glowing and luminous. A full-body vino-therapy massage — rich in antioxidant wine extracts and the aroma of holly, mango, black cherry and cinnamon oils — eases sore muscles and rejuvenates the senses. After a mini-facial (featuring the enchanting scents of the vineyards), this lavish treatment concludes with a complimentary glass of Vin Chaud."
So what do these pretty words mean in real life? More than you'd think. The Dead Sea salt scrub was divine. Once I was suitably exfoliated, my therapist applied a layer of much-needed moisturizer, wrapped me in a cocoon of warm and soothing comfort and left the room to let me soak in the healing benefits of the treatment.
I must have dozed because she returned in what seemed the blink of an eye to rouse me from slumber and shuffle me to the warm shower, where I rinsed off the moisturizing elements before returning to the treatment table for a vino-therapy massage.
A huge believer in the benefits of deep-tissue massage, I expected a little rub, but no real muscle work. Surprise! My therapist zoned right in on my trouble areas and proceeded to help me release tension through a sometimes excruciating — but ultimately cathartic — system of pressing, pulling and pushing. Note to squeamish readers: Don't be put off. I specifically asked my therapist to focus on my trouble areas and to push me to the limit because, as a frequent spa-goer, I sensed she had an intrinsic ability to help me release muscle knots that were causing me pain. And she did. It's always at your discretion as the guest to request light, medium or deep pressure — and to adjust your preference throughout the massage.
By the time my mini-facial was over, I was walking on air. And the vin chaud I enjoyed après treatment only served to reinforce the relaxation of an afternoon well spent.
---
Rockresorts Spa At The Arrabelle
The Arrabelle at Vail Square
675 Lionshead Place
Vail, CO 81657
tel 970 754 7777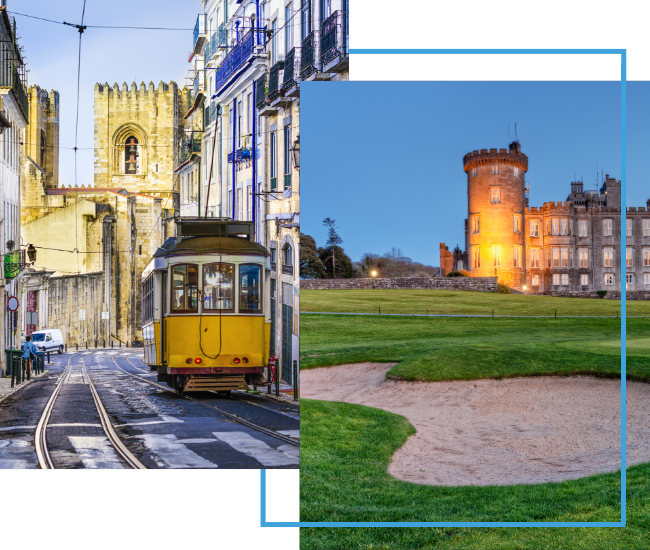 FX Excursions
FX Excursions offers the chance for once-in-a-lifetime experiences in destinations around the world.
Explore Excursions
One thing  surprising about the Prince Edward Island capital is its abundance of shops specializing in affordable, fashion-forward jewelry rendered in sterling silver, vermeil, 14K gold and semi-precious stones. Whether you prefer delicate pieces or bold wearable art, you can be assured the pieces for sale are inspired by the maritime island setting and, therefore, specific to the place where they are created. Here are a few shining, woman-owned examples:
Sponsored Content
Exclusive Sailing with Global Traveler
Norway, a haven for visionary artists, architects and designers, showcases an exceptionally diverse array of cultural attractions. This year, the country commemorates exciting milestones and unveilings captivating enthusiasts of the arts, from iconic scenic routes to new museums to gallery openings. Up Norway features these new offerings in personalized itineraries catered to aesthetes.