Lying face down on a comfy massage bed, eyes closed, zoning out to a New Age tape mix as the therapist expertly worked a knot in my upper back — no doubt caused from hours at my laptop — I suddenly thought, "Why here?"
This was one of the best massages I had ever had. Yet I was not in California or Arizona or another hotspot where I'd expect to find a world-class spa.
To make sense of the situation, I needed only to look out the floor-to-ceiling windows at the view, which happened to be the Potomac River. I was in Washington, D.C., as in the capital — of stress.
Yes, the world-class Relâche Spa at the Gaylord National Hotel and Convention Center, located on the Maryland banks of the Potomac, is only minutes away from the Washington scene. And in creating its top-flight convention destination — 2,000 hotel rooms and 470,000 square feet of convention space on 41 acres, anchoring the new, 300-acre mini-city known as National Harbor — Gaylord, which also operates convention properties in Nashville, Dallas and Orlando, saw the need for relaxation in D.C. The result? One of the largest spas the Capital Region has to offer.
In French, relâche means relax or respite. And at Relâche, hotshot pols and meeting attendees (not to mention general resort-goers) carry on a grand tradition. Not unaware of this, the Gaylord National brochure reminds us the very word "spa" comes from a small village in Belgium where, in ancient times, Roman soldiers would treat, in hot springs, their aching muscles and wounds from battle. Is that not fitting for Washington?
My 24-year-old daughter and I came to the Gaylord National with downtime in mind, I in the throes of a book project, she in her second year of a Ph.D. program. We were ready to de-stress.
In what is a bustling convention property, from its massive, ocean liner-inspired formal lobby and its 18-story, barrel-vaulted atrium to its ballrooms and convention center, the Relâche Spa offers a quiet retreat.
Located in a solitary corner on the lobby level, the reception area, like the rest of the spa, is all urban chic, even a little sassy, with its black-and-white color scheme, including a stunning zebra-striped marble floor.
The spa's staff was lovely from the moment we arrived; there was no question we were entering an oasis of calm. They efficiently checked us in and gave us a tour of the women's changing rooms and shower area (both well equipped with a variety of complimentary products for hair and skin and more). There are separate facilities for men.
In our sleek white lockers we found soft terry robes and slippers, which we wore into the very cool, water-view waiting area — again black and white from the floor to the comfy modern lounge chairs and hip, button-decorated pillows to the ceiling — where we sipped lemon-infused water (white tea was another option) and got into the mood for de-stressing.
We had booked what the spa calls the "A Moment Together" massage, available for duos, be they couples or girlfriends, mothers and daughters or other combos. Our two therapists led us into the spa's Couples Suite where side-by-side massage beds were waiting.
The room, with its views of greenery, the river and boats in a marina (and from one window the Washington Monument), is in itself enough to inspire relaxation. But removing our robes and lying naked under the soft covers of the fluffy massage beds was what really caused our breathing to begin slowing.
If there is one way to describe our two well-trained, young therapists it is "quiet." They talked to us, when necessary, in whispers, and if they talked to each other at all it was with even quieter whispers or silent hand and eye movements — we couldn't hear a peep. The room was perfectly lit, not dark but not light either. The music was at the perfect level to be in the background. It took my daughter and me no time at all to transport ourselves to a different world, a mindless world, that surely felt good.
With the "A Moment Together" massage you can specify Swedish, aromatherapy or sports massage. But we simply let the massage therapists do their thing. In addition to the intense muscle work I requested, there were hot towels on our backs and warmed, husk-filled pillows on our necks and some pulling and stretching of the Thai massage variety. It all felt wonderful. With a good massage you enjoy every minute. This was so good, my brain seriously emptied, my inner voice speaking gibberish. The 50 minutes went all too fast, yet I felt totally renewed.
In the river-view relaxation room — with the same décor as the waiting room and again with lemon water and white tea available, along with fruit and cookies — my daughter and I smiled at each other lazily.
Not wanting the great feeling to end, we took the staff up on their offer of terry covers (we had forgotten our swimsuits) to use in the spa's thermal suite — women only, as there's a separate spa area for men. The super-hot Jacuzzi was too much for my daughter, who preferred the steam room (there's also a sauna), but I enjoyed the water's effect of turning me even more to mush.
In addition to 50- and 80-minute massages, the Relâche Spa menu includes a variety of scrubs and wraps as well as hydrotherapy. There are facials and other skin services too, with some specifically for men, and beauty services for everyone, including manicures and pedicures. Spa packages combine treatments — one called "The Ensemble" offers a Petite Facial, manicure and Relâche Signature Massage, all in 120 minutes, making it perfect for, say, a senator with a vote pending.
You can head down a floor for a workout in the property's impressively large 24-hour fitness center, equipped with the latest and greatest in exercise equipment, or to lounge at the beautiful indoor junior Olympic-sized pool — in warmer months the pool becomes open-air, with the entire front glass wall opened.
But before you leave the spa, look across the Potomac. "The District," from this view, looks awfully serene.
---
Relâche Spa
Gaylord National Hotel and Convention Center
201 Waterfront St.
National Harbor, MD 20745
tel 301 965 4400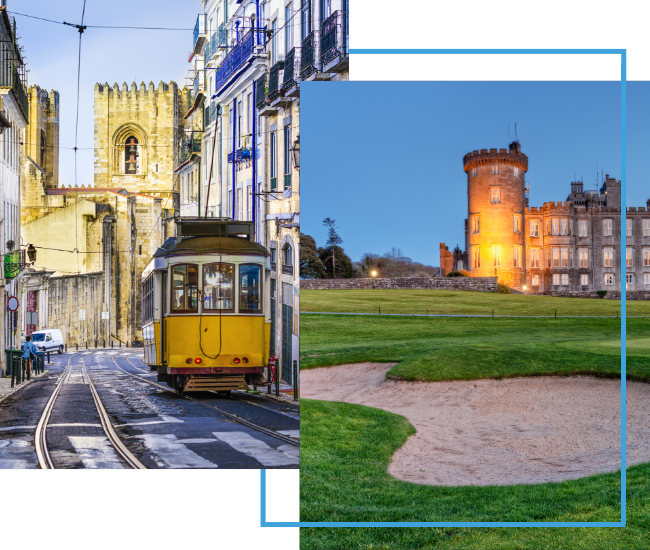 FX Excursions
FX Excursions offers the chance for once-in-a-lifetime experiences in destinations around the world.
Explore Excursions
Mazatlán, Mexico, has long been an attractive home destination for Canadian and American retirees, but, in recent years, young, digital nomads have also discovered the charms of this coastal city, finding inexpensive accommodations, beautiful weather and plenty of bandwidth for working remotely. The laid-back beach scene definitely eases the transition of relocating to Mexico's West Coast.
Sponsored Content
Many small- and medium-sized businesses face time and budget constraints when organizing corporate hotel travel for employees. To address this problem, IHG® Business Edge emerged as a cost-free business travel solution for small- to medium-sized enterprises, offering travel managers exclusive access to enticing perks, handpicked educational resources and comprehensive company travel metrics. IHG Business Edge connects our loyal customers to our portfolio of 5,800 hotels and resorts across 18 brands in more than 100 countries.
For its third year, Global Traveler awards the airline, cruise line and hotel brand best representing diversity, equity and inclusion within the travel industry. Over the past year Global Traveler analyzed many airlines, cruise lines and hotel brands to determine which companies prove most committed to changing the world through diversity and inclusion.