As they say, third time's a charm. In April 2022, after returning from a cruise and before attending a convention, I tried to visit The Spa at the then-brand-new Four Seasons Hotel and Residences Fort Lauderdale, but there was no availability. Again, a no occupancy sign hung during a high-season visit for another colleague. Finally, a February 2023 overnight meant another shot, and this time there was a reservation available. As they also say, it was worth the wait.
Anyone who has visited Fort Lauderdale knows the heart and soul of the city is its coastal waterways and oceanside location. My previous aforementioned visit hadn't allowed time for a spa visit, but it did allow time for an early evening and a nighttime water taxi journey traversing those waters and taking in incredible structures, twinkling lights and gorgeous views. Speaking to its home's pulse, The Spa reflects that modern-day yacht club vibe both through its décor and its water-inspired treatments.
Perhaps that theme is no more evident than in The Spa's Waves body treatment series, with scrubs, wraps, body treatments and facials performed on a specialty Spa Dream aquatic table. The table brings the motion of the ocean to life through hypnotic, rhythmic and wave-inducing motions designed to bring relief from the tensions of gravity.
The Spa offers six treatment rooms, Himalayan salt-wall saunas, aromatherapy essence steam rooms, ice fountains and multisensory experience showers with targeted water treatments simulating massage therapy — further delivering on its water-based philosophy. Through the décor, envisioned by London's Tara Bernerd & Partners, spa-goers find mid-century-inspired curves, marble, natural woods, rattan, antique brass and pale linens which engender an environment of soothing luxury. Those staying at the hotel and not merely visiting The Spa will find many of those same aesthetic elements throughout the hotel's public spaces and guestrooms.
It was time for me to move from one water-based activity to the next as I traveled from my afternoon event on a yacht cruise ship at the port to my appointment at Four Seasons Hotel and Residences Fort Lauderdale. In a moment of kismet, I began chatting with my Lyft driver, also a professional photographer, who spent several years living in my hometown area of Bucks County, Pennsylvania, frequenting and photographing many of the same places I visit regularly, with his sister even working at a boutique now owned by my friend's sister. Not to sound redundant, but, again, as they say, it's a small world!
At the time of my visit I was newly pregnant, about 10.5 weeks, so the spa advised I opt for a facial as opposed to a massage as I was still in my first trimester. It's funny to think the staff at The Spa knew about the baby before most of my friends and family; I was, however, in luck, because it had been quite some time since my last facial, and I was plan- ning to book that treatment — as long as it was given the A-OK from the spa — regardless.
Of the spa's two suggested facials, I chose the 60-minute Tammy Fender Signature Holistic Facial, tailored to the spa-goer's skin and utilizing rare herbs, vitamins, minerals and clinical-grade essential oils. The facial's goals include purifying and restoring skin balance, encouraging the natural cleansing of the skin, and soothing and smoothing fine lines. It was not recommended for me at the time, but guests can opt to upgrade to a 90-minute treatment that adds red L.E.D. therapy. Tammy Fender worked at a cosmetics counter in college, leading her to debate whether the products being sold were effective or safe. More than 25 years ago, she led a movement toward natural, plant- based luxury skin care. When choosing my facial and knowing I was newly pregnant, I appreciated her products used in the treatment, using custom-made, pure plant formulas. Fender collaborates with the Four Seasons spa and owns and operates her own West Palm Beach spa.
Guests can also book the Tammy Fender Holistic Cupping treatment, as well.
In fact, my therapist incorporated cupping into my facial to help fight dark under-eye circles. Using tiny cups, the technique enhances the body's lymphatic process, aids in flushing out excess fluid and toxins from skin tissues, and transports crucial nutrients. It was the first time I'd tried cupping of any sort, and I found it relaxing.
My experience at The Spa at Four Seasons Hotel and Residences Fort Lauderdale was pure bliss, and — as they say — meant to be.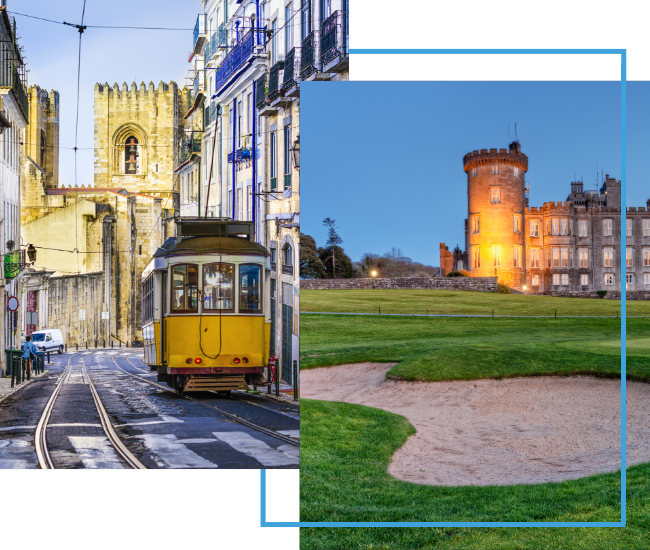 FX Excursions
FX Excursions offers the chance for once-in-a-lifetime experiences in destinations around the world.
Explore Excursions
The Perelman Performing Arts Center (PAC NYC), the cultural cornerstone and final public element of the World Trade Center site, opened this September.  The new performing arts center in Lower Manhattan provides a dynamic home for the arts, serving audiences and creators through flexible venues enabling the facility to embrace wide-ranging artistic programs.
Sponsored Content
Learning more about our readers' travel habits and preferences ensures Global Traveler delivers the content you desire. As the travel industry has adapted and changed over the last few years, it's more important than ever to connect. To best meet your short- and long-term travel content needs, please help us!
Whether you call secondhand fashion treasure troves "thrift stores," "fripperies," "charity shops," "vintage boutiques" or something else, shifting the paradigm from "old clothes" to "new finds," you may find the best, most conversation-starting souvenirs inside these shops and neighborhoods located in the world's most fashionable cities and a few unexpected places.