As the birthplace of Ayurveda, an ancient Indian spa tradition, India's Kerala region is known to spa-goers across the globe as a haven for tranquility and relaxation. So when I arrived at the Divya Ayurveda Wellness Spa at the Leela Kempinski Kovalam Beach, Kerala, I knew I was in for a treat.
The ancient practice of Ayurveda is intended to prevent disease and help the body maintain a balanced state of well-being. Regular courses of treatments — usually lasting about 40 days — are believed to ward off infections and illness, and to create physical and mental balance that ensure a long life.
Since I did not have 40 days, I made the most of my time by experiencing two unique treatments during my stay at the resort.
I had my first treatment the night I arrived in Kovalam. Between jet lag and the constant travel and full schedule of the previous few days, I was exhausted and eager to kick back and relax. So I made an early evening appointment for a 90-minute Shirodhara therapy session.
A smiling attendant greeted me, led me to a comfortable chair and offered me a drink of fresh coconut water directly from the shell. (Coconuts are an important agricultural product in Kerala.) While I sipped, my shoes were exchanged for spa sandals, and when I finished my drink I had a brief consultation with the Ayurvedic doctor to assess my health and to note if I had any allergies or medical conditions.
Inside the treatment rooms, the wooden furnishings were sparse and simple. The ambience was dark, yet warm. The centerpiece of the room was a large wooden massage table. (I must admit, upon first glance, it looked very uncomfortable.) Every room is equipped with a shower with two massaging showerheads. Before my treatment, the therapist asked me to choose a type of music from a menu of about 10 selections, each aimed toward a specific type of relaxation.
The Shirodhara massage begins with a head, neck and shoulder massage using the medicinal herbal oils unique to Ayurveda. After the massage, I was laid on my back and a large wooden structure was wheeled over me. Attached to the structure was an urn of the herbal oils, which were warmed, and then slowly dripped over my forehead for about 40 minutes, all followed by a gentle scalp massage.
This massage is designed to fight insomnia, stress, anger and headaches. It certainly was different from any spa treatment I had ever experienced, but it was truly relaxing. As the warm oil dripped over my head, I quickly drifted off into a blissful state, somewhere between sleep and reality. And I experienced a deep sense of disappointment when I realized the massage was over.
When I returned to my room after the treatment I had the best night of rest that I experienced during my entire trip — even though it took a number of shampoos and some scrubbing to remove all the oil from my hair!
On my third and final day in Kovalam, I returned to the spa for the pathra podala swedam treatment. It began with a full body massage, once again using the medicinal oils. After the massage, the therapist applied warm bags of medicinal herbs, leaves and powders (cooked together) all over my body, patting them up and down. While not as relaxing as Shirodhara, this treatment was therapeutic in its own manner. The heat from the herbs felt wonderful as the pouches went up and down my body, although the medicinal oils and herbs used during the treatment are not known for their pleasant fragrance.
The spa offers a wide variety of treatments and therapies. Among the selections are eye therapies that include washing the eye; the kalari massage, performed by two therapists using only their feet (this particular massage is only offered to male patrons); and other massages tailored specifically to treat certain body ailments such as muscle pain, asthma complications, jet lag and cataracts, among others. The typical treatment lasts 60 minutes and all treatments are performed by a therapist of the same gender as the client.
I must issue a warning to the more modest readers (I consider myself a part of this group): The Ayurveda massages are characterized by long strokes, up and down the body. Some patrons may be uncomfortable with this spa's no-limits approach to all areas of the anatomy. Most of the treatments are performed entirely in the buff. I was quite taken aback at first, but I eased into the treatments as December as I realized that I needed to embrace cultural differences in order to truly enjoy and benefit from the therapeutic qualities of an Ayurvedic spa experience.
Not only does Divya relax and calm patrons, but the beautiful and tranquil location of the Leela Kempinski Kovalam Beach enhances the experience. Without a doubt, one of the most relaxing moments of my life was the Shirodhara massage, followed by falling asleep to the sounds of the Arabian Sea's waves crashing onto the cliffs outside my room. Divya and the Leela resort, much like Ayurveda, are designed to relax, rejuvenate and purify the mind, body and soul.
---
LEELA KEMPINSKI KOVALAM BEACH, KERALA
Kerala 695 627, India
tel 91 471 248 0101
http://www.kempinski-kovalam.com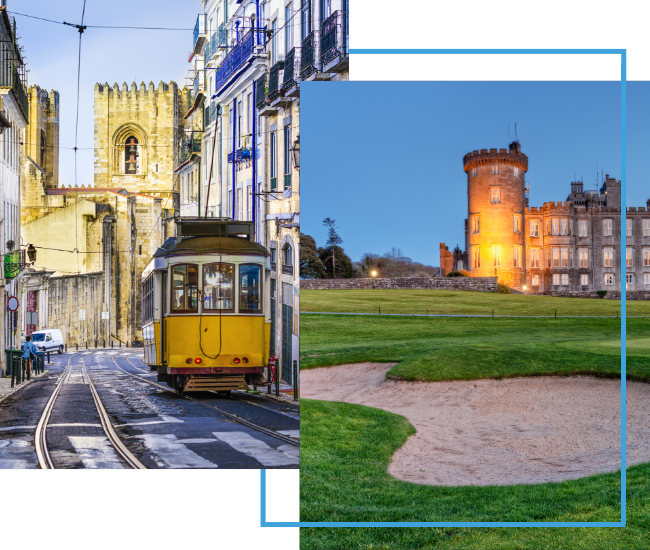 FX Excursions
FX Excursions offers the chance for once-in-a-lifetime experiences in destinations around the world.
Explore Excursions
There may not be snow in Los Angeles this season, but Waldorf Astoria Beverly Hills is certainly full of the holiday spirit, with Christmas, Hanukkah and New Year's events happening in the hotel's gorgeous event spaces.
Sponsored Content
Are you looking to enhance your business trip with a little leisure? Look no further than Portugal, a country renowned for its captivating blend of history, culture and natural beauty. And with TAP Air Portugal, you can effortlessly transform your business trip into an unforgettable bleisure adventure. Discover why Portugal and TAP Air Portugal are the perfect combination for an enriching and rejuvenating experience.
Looking for fun things to stuff into the toe of a few holiday stockings? Here are some great choices: