I NEVER CONSIDERED WISCONSIN a top spa destination, and that's certainly not why I visited the small resort town of Elkhart Lake, just below the peninsula between Green Bay and the rest of Lake Michigan, but an afternoon at Aspira Spa challenged me — and not just about this one blip of ignorance.
The Potawatomi Indians named the region for the shape of its lake (yes, the shape of an elk heart) and believed the sacred waters were imbued with healing powers. In 1885 Otto and Paulina Osthoff relocated to the area after Paulina suffered a nervous breakdown and required a change in scenery from bustling Milwaukee. Paulina recovered, and the Osthoffs later built a resort that remains today the premier accommodation of the region. The eponymous Osthoff Resort, a consistent AAA Four Diamond Award recipient, is hyper-focused on encouraging a wellness experience that proves, intentionally or not, a fitting tribute to Paulina Osthoff's recovery more than 130 years ago. Aspira Spa sits at the heart of its holistic approach.
Aspira, meaning "infused with spirit," combines Eastern ideals of energy and design with the healing wisdom of indigenous peoples in an organic approach to wellness, and I was transported from the moment I entered. While the resort featured plenty of long, straight hallways, my path to the spa's lounge incorporated no corners at all. Aspira was designed as three concentric rings, following principles of feng shui that were never more evident than in the Meditation Sanctuary where I awaited my treatment. Here, in a transcendent, round room lit only by a ring of candles surrounding a central copper pool fed by a trickling rock waterfall, I began to lose any sense of time or place among the five basic Chinese elements (earth, fire, water, metal and wood), freeing mental space for focus on my own wellness.
As much as I love a traditional Swedish massage, I try to choose unique treatments whenever they're offered. Aspira's vast menu includes Moroccan hot oil, lomi lomi, yin yang, chakra balancing and a host of other mindful options. The spa even offers Vichy showers and North America's only chromotherapy spa tub, combining light and sound therapy with an immersive treatment. I chose the signature Cedars Massage and took my place on a table next to a crackling fire, ready for an 80-minute treatment promising relaxation and balance through tranquil massage with the aromatherapy of Elkhart Lake's native cedars, revered by the Potawatomi.
For about an hour, my therapist lulled me to a place of distant reverie before cocooning me with cedar under a heavy blanket. I was relieved I didn't feel claustrophobic or even hot while wrapped so snugly, lying next to a fire, and I enjoyed the light pressure she applied to points across my face and head, completing my rebalancing. And then I felt absolutely nothing.
Tightly swaddled and unable to see or touch anything, I became keenly aware of the stillness around me. When I no longer sensed the touch of my therapist for what felt like minutes, I wondered if I had been left alone, possibly to reflect or meditate. This hadn't been mentioned in the description or in the pre-treatment assessment, so I was slightly confused by my abandonment. Until I began to tingle.
Slowly, my arms and legs began to awaken, with a somewhat electric sensation moving clockwise around my body, limb by limb. Oddly, I still couldn't register any physical touch, and this baffled me as I inwardly debated whether I was experiencing some sort of treatment, just going numb in an orderly fashion or completely inventing the entire situation out of sensory deprivation. When the session ended, I was so bewildered I sheepishly asked my therapist whether or not she had left me alone for the last 20 minutes, without explaining what I felt or why I was asking.
She hadn't left. Trained in Japanese reiki, she had been passing energy through my body, one area at a time, without physically touching me. If I had known ahead of time she would be doing this, I would have had my doubts about the technique; and if I even went through with it, I would have assumed I psychologically invented the sensations. Instead, I know now what I felt was genuine and an unexpected benefit of a spa with therapists who go beyond the traditional and embrace the ancient. Reiki wasn't part of my treatment, but my therapist sensed I could use it. I believe she was right.
After a steam in the sauna, I sauntered to Spa Café, an exclusive bistro available only to guests of the spa, with a meticulously crafted wellness menu supplied by the resort's organic gardens. I never made it to the yoga classes in the spa's quiet studio, but I felt so newly connected to my body through the incredible intuition of my skilled therapist and the insightful facilities throughout Aspira that I didn't regret my decision to take the rest of my efforts outdoors, on the lake itself. There I kayaked and hydro-biked my way into a perfectly restful weekend of wellness surrounded by the tranquil beauty of Elkhart Lake.
Aspira Spa
The Osthoff Resort
101 Osthoff Ave.
Elkhart Lake, WI 53020
tel 920 876 5843
aspiraspa.com
osthoff.com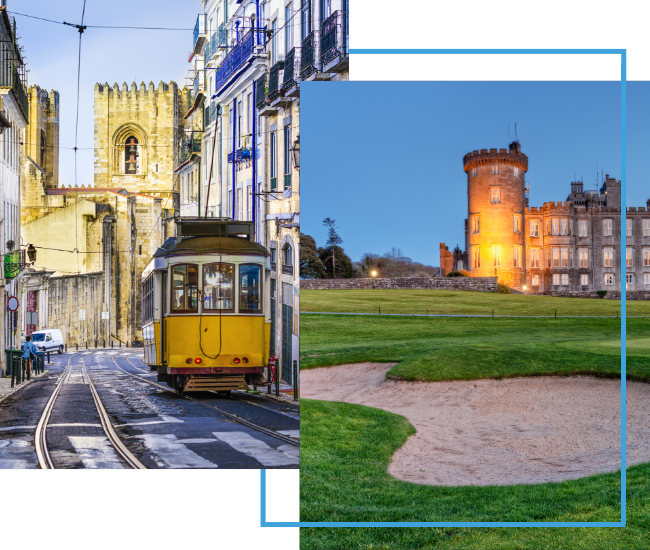 FX Excursions
FX Excursions offers the chance for once-in-a-lifetime experiences in destinations around the world.
Explore Excursions
Think of Tokyo and your mind may wander to the neon signs and bustling crowds of Shibuya and Shinjuku, or the tranquility of the Meiji Jingu shrine, but this huge city offers much to those who explore away from the main tourist areas.
Sponsored Content
Don't risk losing all the money you've spent if you must cancel your trip at the last minute. Allianz Travel Insurance can give you:
Automotive museums of all sizes will always capture the imaginations of car and racing aficionados. However, the best deliver a lot of substance beyond the machine itself. Some place an emphasis on science and technology or history, while others display iconic cars from film and television. Museums established and operated by the world's top automakers (think Mercedes, BMW, Audi and Porsche in Germany, and Toyota, Honda and Nissan in Japan) have built-in followings.