"Abandon stress, all ye who enter here" might as well be carved over the door of The Spa at Mandarin Oriental, Miami. I've been to health spas that are all bright tile, hearty Swedish masseuses, loofahs and firehoses, and this was most definitely not one of those; here, it's more like joining a cult of serenity.
In keeping with Mandarin Oriental's worldwide mystique, The Spa at Mandarin Oriental, Miami is Asian-fusion in feel, with bamboo hardwood floors, rice paper, linen and groomed plants. My instructions included a directive to arrive at least a half-hour before my treatment in order to transition. Upon arrival, I was greeted with cold green tea and slippers, then a serene spa attendant led me into a fairly average locker room (albeit with attractive wood lockers) to change into a spa robe.
I waited for my therapist in the relaxation room — what I'd call the decompression chamber — a large lounge with subdued lighting, comfy chairs and a waterfall, as well as steam bath, sauna and showers, plus more tea, fruit and nuts. I steamed, showered and sat staring at the waterfall, so by the time my therapist came for me, I was feeling refreshed, relaxed and cozy.
There are two kinds of treatment rooms in the spa: small, dim and peaceful rooms on the main level, and premium suites with walls of glass overlooking the bay on the upper levels. My first treatment was in a suite that had its own glass-walled shower, tub under the window and a central treatment table. This was the setting for my "Kundalini Journey." One of the many elaborate individual services offered at the spa, the treatment combines massage, aromatherapy, gemstone therapy, light and sound with Hindu and Yogic philosophies, and a touch of Deepak Chopra.
First, I chose from among a tray of gemstones. The goal was to select the one I was most drawn to; this supposedly clued my therapist to the areas on which to concentrate. Then I stretched out on my back, towel-covered, while the therapist placed the gemstones on my body at points corresponding to my various chakras (seven focal points for energy) and began hypnotic direction designed to help me find the "sacred space" in my mind. While I relaxed, the therapist applied the spa's signature "Oriental Body Oil," a blend of frangipani, jasmine and other essential oils, with a light flowing massage followed by gentle stretching and pulling, while Asian-influenced instrumental music played in the background. A few clangs on a ceremonial Tibetan bowl marked the end of the experience. As I sat up, my therapist explained that the gemstone I'd chosen, amethyst, corresponded to the "third-eye" chakra and meant, among other things, that I was creative and an "old soul." For a keepsake, everyone who completes a Kundalini Journey receives an onyx gemstone necklace. My entire "journey" took 80 minutes.
It was a fascinating and certainly relaxing experience, although perhaps more suitable for someone a little more "New Age" than I am (although I can be convinced of the existence of my chakras and the flow of my chi — energy — I found the gemstone thing a bit much). Cynicism is the antithesis of true bliss, I guess. When I realized it was over, I was wishing I'd had a bit more of the physical muscle work of Swedish massage, Reiki, or shiatsu, all of which are on the spa menu. Then again, I also would have liked to try the Thai massage, which is performed on floor mats in special studios where therapists stretch you in various ways.
I also had an "advanced lifting and firming facial" in one of the cozy, dim and peaceful main-floor treatment rooms. The therapist applied various E'Spa products for cleansing, refreshing, balancing and renewing, along with a firming facial mask. Between her expert massaging touch and the calming aromas, I kept dozing off, so what I can report is that it was tremendously relaxing, and my skin felt wonderful afterward.
Though my spa experience at the Mandarin Oriental would be typical of someone staying in the hotel on business and fitting in a few spa services, one could certainly make this a spa destination for several days or more. There is a wide menu of services — massages, facials, wraps — plus programs, experiences and rituals incorporating multiple services. You even can book what is called the Time Ritual, in which you decide how long you want to spend — from two to six hours — and then, after consultation with your therapist, receive a package of individualized services corresponding to your physical and mental needs at the time. Various half-day and full-day programs are offered; the latter include a "spa bento" box lunch.
There's a small, exquisite "movement studio" within the spa for yoga, Pilates, belly dancing and Tai Chi classes, and a full fitness facility with cardiovascular equipment is adjacent, for those who feel they need to work to earn their bliss. And for those with limited time who find it difficult to choose between enjoying the private beach or the spa, you don't have to fret: Massages are offered in private beach cabanas and you can relax in a hammock afterward.
E'Spa, the holistic spa products company, was involved with the development of The Spa at Mandarin Oriental, Miami from the beginning, even helping to recruit and train the spa staff. The products used in treatments are available for purchase, and your therapist will give you the list, but there's no hard sell.
If there's such a thing as Zen luxury, The Spa at Mandarin Oriental, Miami embodies it.
Treatments range in price from $70 for a 20-minute salt-and-oil body scrub to $360 for a two-hour Lomi Lomi Hawaiian massage experience. Most services are performed in the main-level treatment rooms, although the use of one of the private upper-level suites can be added for $180 an hour. Half-day programs range from $370 to $705; full-day programs are packaged at $640 to $690, and also can be customized by time. Manicures and pedicures are also available ($45-$120) but are not normally included in therapeutic experiences.
For more information, call 305 913 8332 or visit http://www.mandarinoriental.com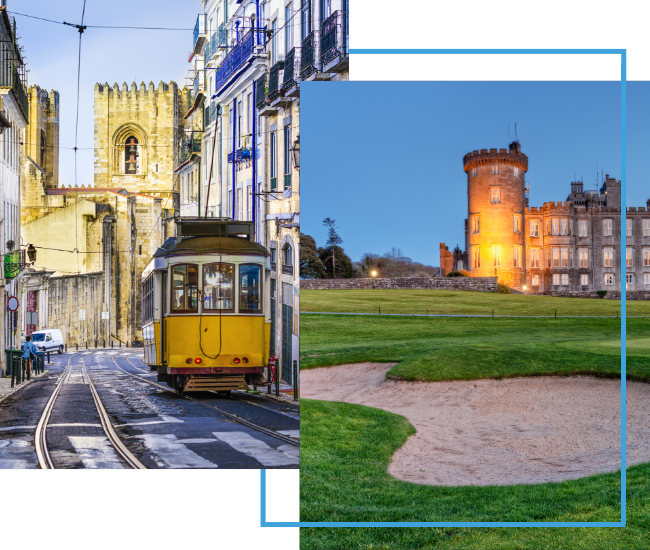 FX Excursions
FX Excursions offers the chance for once-in-a-lifetime experiences in destinations around the world.
Explore Excursions
There is something magical about sipping a glass of local wine while watching the sun slip into the Aegean Sea as the afterglow tinges traditional, white-washed Cycladic houses with glorious shades of rose, purple and gold. Ancient Greeks believed Helios, the Sun God, caused sunsets by driving his fiery chariot into the sea. Standing at water's edge in Mykonos, watching the sky slowly turn from purple to inky black, you almost believe it.
Sponsored Content
Learning more about our readers' travel habits and preferences ensures Global Traveler delivers the content you desire. As the travel industry has adapted and changed over the last few years, it's more important than ever to connect. To best meet your short- and long-term travel content needs, please help us!
The prospect of a post-visit treasure hunting session inside the shops of landmark museums such as the Louvre in Paris, the Uffizi Gallery in Florence and The British Museum in London can be irresistible. However, some of Europe's smaller and more unusual museums boast retail spaces with a surprising "wow" factor, often as well-curated as the galleries.