IN DECEMBER HYATT HOTELS debuted a hidden paradise nestled in the ecologically diverse Mayakoba resort area in Riviera Maya, Mexico. Andaz Mayakoba Resort, a premium, oceanfront property, boasts the perfect combination of contemporary design and authentic local Mayan culture.
The Andaz Resort alone provides a tranquil setting among a lush natural landscape of canals, lagoons, mangroves and tropical flora and fauna. The resort spa, though, takes peaceful relaxation to a new level.
Since its debut in April, the on-property Naum Spa at Andaz Mayakoba has quickly become a guest favorite, and I had the pleasure of experiencing it firsthand on a recent visit.
The 10,000-square-foot hideaway sits nestled among palms and gardens, featuring six open and airy treatment cabins and two hydrotherapy areas. The spa offers an extensive menu of services, from exfoliating facials and aromatherapy massages to hot stone treatments and wraps, many incorporating indigenous Mayan methods as well as natural, locally sourced and inspired products.
When I entered the spa, I was greeted with a traditional Mexican drink of rice and coconut water and mild spices, which I enjoyed while taking in the stunning natural wood design and floor-to-ceiling windows which opened to the surrounding jungle environment. The intentions of Naum Spa include connecting guests with their natural surroundings with a sanctuary-like environment, complete with open-air rooms, an abundance of natural light and the pleasant sounds of waterfall features and local birds.
The spa's namesake, Naum, the Mayan god of consciousness, and the treatments, coined Naum Rituals, are based on Mayan traditions reflective of the mind, body and spirit. Each Naum Ritual is a three-part experience entirely customizable based on each guest's wellness intentions. I opted for the 75-minute aromatherapy, Swedish Naum Ritual of Massage, but other options include the Naum Ritual of the Body and the Naum Ritual of the Face.
The experience began with a Mayan Time of Reflection, which took place in a cool, quiet room with a warmed aromatherapy neck press and fruit-infused water. This part provides time to unwind and reflect on what you hope to achieve with your treatments. The second part of the experience is the actual treatment, beginning with a session in the steam room followed by a sensation shower, before proceeding to the massage room.
After selecting the aromatherapy scent that most appealed to me, we delved into the massage portion of the experience, which left me in a nearly comatose state of relaxation. The therapist was attentive and courteous, paying close attention to my personal preferences throughout. After the massage concluded, I was guided to a private outdoor space surrounded by palms and gardens where I enjoyed a delicious, cool, lemongrass white tea and light snacks of fruit and cookies.
After unwinding, I headed back to the hydrotherapy area to enjoy time in the sauna and hot tub, both of which look out into the vibrant green palms surrounding the spa.
Just when I thought I couldn't be more relaxed, more at peace and more connected to my beautiful natural surroundings, I was invited to an interactive Body Bliss aromatherapy bar, where I designed my own aromatherapy scent. Based on intentions of balance, happiness and well-being, my personalized scent blended mint, rose and lavender. The spa places the customized mixture into a small vial you can take with you when you leave.
The spa also offers an array of services including hairstyling, waxing, skincare, nail care and cosmetic services, as well as lifestyle options such as yoga and meditation. While I didn't partake in any of these services, I can only assume, based on my massage experience, they are luxurious.
As someone prone to anxiety, wellness plays an important role not only in my everyday life but my travels as well. While some spa time always does me good, the Naum Spa at Andaz Mayakoba Resort was by far the most transformative experience I've had at a resort spa. As I moved through the different areas of the complex, it was clear how much thought went into the design of both the spa and its services. The historic Mayan culture and geological landscape are prevalent in each part of the Naum experience, creating a truly memorable retreat.
Naum Spa
Andaz Mayakoba Resort Riviera Maya
Carretera Federal Cancún-
Playa del Carmen Km. 298
Playa del Carmen-Solidaridad
Quintana Roo, Mexico 77710
tel 52 984 149 1234
andaz.hyatt.com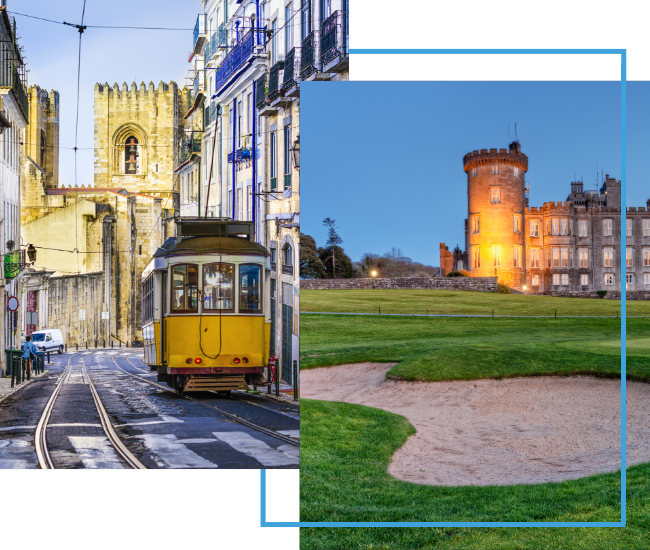 FX Excursions
FX Excursions offers the chance for once-in-a-lifetime experiences in destinations around the world.
Explore Excursions
It's time to start dreaming of your next trip. Here's some destination inspiration for you. Take a visual journey through these U.S. Christmas markets with us.
Sponsored Content
The Saronic or Argo Saronic Islands of Greece call travelers to explore its seven small islands and islets brimming with history, natural sites and more. With most easily accessible by boat, the islands' proximity to ports of Athens make the Saronic Islands an ideal destination for those preferring shorter boat rides. In fact, trips from Athens ports to the islands take only between 10 minutes and two hours, depending on the island you choose, making them perfect for day or weekend trips. From Piraeus port, you can access Hydra, Spetses, Aegina and Poros directly. Come explore these stunning islands with us and find the inspiration to plan your next trip to these islands. Hydra Hydra town curves around a slope overlooking the Argosaronic Gulf like an amphitheater and is considered one of the most romantic destinations in Greece. Most unique to the island is its lack of vehicles. People on the island get around on mules and donkeys as well as water taxis, making for a peaceful and laid-back day. Hydra lies a two-hour ferry ride from Piraeus port in Athens.
Everyone loves a good Christmas tree, but these iconic hotels around the world take it one step further with designer-styled trees illuminating lobbies and public spaces, wowing all who enter. From Lela Rose to Louis Vuitton, don't miss these ultra-luxury trees redefining tree decorating as we know it.