IT WAS MY BOYFRIEND SCOTT'S first time getting a massage, so he was a bit apprehensive, to say the least. Unsure of what to expect or how the whole process worked, it was normal for him to have some nervousness associated with our upcoming experience. It briefly brought me back to my first massage, now more than a decade ago, and I remember butterflies in my stomach about the entire process. Those quickly dissipated as the soothing massage strokes began, and I felt the same would prove true for Scott.
We were in Valencia, Spain, on a long weekend jaunt, and any quick search or word-of-mouth recommendation on the city's best spas yields Hotel Balneario Las Arenas high among the rankings. After two days in the city center, we were heading to the seaside hotel, so it seemed an obvious choice to spend some time unwinding in its noted spa. Given the glowing reviews I'd found on the facility, I knew Scott would be in good hands for his first massage.
As a member of Leading Hotels of the World, Hotel Balneario Las Arenas sits somewhat regally steps from the Mediterranean. Its white exterior boasts columns, balconies and intricate design details, with its several buildings positioned around a courtyard and pool. Las Arenas, one of Valencia's most popular beaches, sits directly in front of the hotel, and the property's prime location also places it adjacent to Malvarrosa Beach and its promenade. Despite the early November temperatures, we still made our way to the water and walked along the sandy shores.
The hotel boasts a number of other amenities in addition to its spa and 5-star accommodations. A state-of-the-art fitness center complements the wellness offerings, as do outdoor tennis courts. The Mediterranean serves as the perfect inspiration to get that heart rate up. There are three swimming pools, an Octopus Miniclub for children and a full schedule of other amenities and events. We enjoyed a pre-spa lunch at Le Sorolla Brasserie and were impressed by the breakfast buffet on each morning of our two-night stay. The property boasts a variety of meeting and event spaces, and it comes as no surprise the hotel's enviable location makes it an ideal venue for weddings.
The spa sits in a separate building from the main hotel space; after we checked in, we went to our respective locker rooms to change. Due to our late-afternoon appointment, it felt a bit like we had the space all to ourselves. I departed the locker room to find Scott lightly tapping his foot in anticipation, and we waited in a quiet lounge space on Z-shaped recliners for our therapists.
We were escorted to the treatment room for our couple's massage, where I don't think Scott heard a word of instruction from our therapist as he looked around the room. I helped him get situated, then lay face-down on my own table as we waited for the experience to begin.
We booked one-hour relaxing massages; however, the spa offers a wide range of treatments and includes a hair salon. I like that the facility boasts both monthly promotions and seasonal recommendations. I found the seasonal offerings unique and a nice touch for a further taste of the season and Spain for travelers.
Per usual during a soothing, relaxing massage, I drifted into a state of semi-consciousness, rousing only momentarily when it was time to turn over and I heard Scott's masseur, Enrique, ask him how he was doing. In turn, Scott replied, "I'm great; very relaxing." I may have managed a smug, "I told you so" smirk to myself at that moment.
Although the relaxing massage soon ended, our experience wasn't over yet. We next took to the spa's hydrotherapy wellness circuit, which includes a Scottish shower, sauna, cold pool, steam bath, ice fountain, aromatherapy shower, bubble beds, active pool and an indoor and outdoor Jacuzzi. Here we did encounter a few other spa-goers, but until that point our experience had been exclusive and private.
We bounced from spot to spot on the circuit, Scott braver than me in plunging into the cold pool and standing under the freezing shower. In the pool were several other water features such as superstrong jets to massage any remaining kinks from our backs. The hydrotherapy wellness circuit proved the perfect way to end our spa experience.
After the flight home, I looked at Scott to see him stretching his neck. With a grin, he noted, "I could really use another massage from Enrique."
Hotel Balneario Las Arenas
Carrer d'Eugènia
Viñes, 22, 24
46011 Valencia,
Spain
tel 34 963 120 600
hotelvalencialasarenas.com/en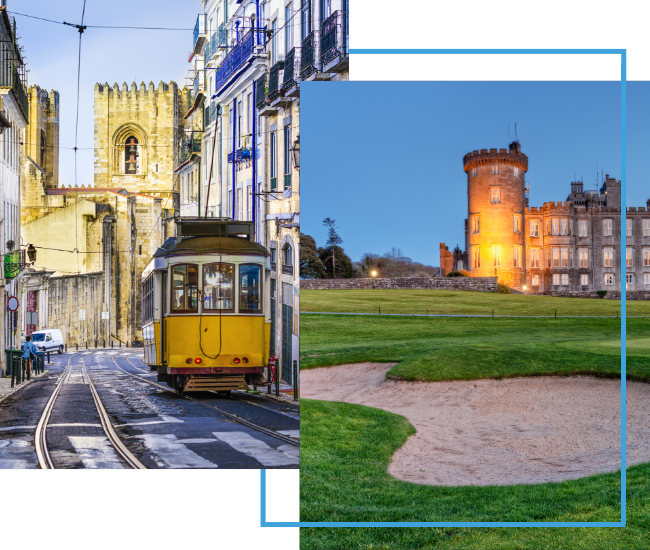 FX Excursions
FX Excursions offers the chance for once-in-a-lifetime experiences in destinations around the world.
Explore Excursions
Less than five years ago the world's first hybrid cruise ship, Hurtigruten Expeditions' MS Roald Amundsen, set sail for Antarctica in November 2019 with 450 passengers. The battery-hybrid-powered ship, named for the first man to cross the continent and reach the South Pole, was built specifically for voyages in polar waters. Its battery-hybrid power reduces the ship's consumption and CO2 emissions by 20 percent compared to equally sized ships.
Sponsored Content
One affordable plan can protect an entire year of trips: business or pleasure, short or long, domestic or international.
A few months ago, I flew Polaris business class on a United flight from Dulles (IAD) to Paris (CDG). It was only when I got to my hotel in Paris I realized that I didn't have my iPad or its bag or accessories. Since I had been working on it in the restaurant in the Polaris lounge and then went directly to the gate, I knew I either left it propped up on my table when I packed up or in my business-class seat. But what was the best method to alert the airline about my careless mishap and (hopefully) retrieve it? With spotty data and WiFi, searching for information on my phone was frustrating and slow. Here's what I learned from the anxiety-inducing experience (and unexpected ending) about what to do if you leave something behind on your flight: