As we stand together on the ferry deck, two things lie ahead of us. Most immediately, the island of Gozo, romantically bathed in a shifting pattern of sunlight and cloud shadow. And, on the metaphorical horizon, our wedding. This is our last trip as an unmarried couple.
We have already had a preview of our potential future. We spent the past two days at a hotel close to Malta's capital city, Valletta. It was the beginning of the winter season. Elderly couples from Europe's colder nations had taken up residence for extended stays. They were in the lobby each evening, playing checkers or reading blockbuster novels. "That'll be us in a few years' time," Hayley whispered.
But now we're about to glimpse a more glamorous path. We left behind the package resorts of mainstream Malta in favor of the small off-coast island that is a favorite retreat of the rich and famous. If we were genuine, paid-up members of that club, this journey would be a short hop by helicopter or seaplane.
When, after the 20-minute ferry crossing, two bus rides and a walk along a driveway, we reach the limestone frontage of the Kempinski Hotel San Lawrenz, our lives temporarily converge with those of the beautiful people. We step into an oasis of smiling service and tasteful luxury.
Our initial exploration of our spacious premium room reveals the divergence in outlooks we will have to get used to in marriage. Hayley appreciatively notices the iron and ironing board; I discover the Jacuzzi bathtub. Hayley admires the flower arrangements; I log in to the free WiFi.
But when we convene on our balcony overlooking the palm-fringed hotel pool, we find ourselves asking the same question: "Why here?" On an island of hidden coves and sweeping sea views, the Kempinski is incongruously situated close to the countryside village of San Lawrenz, a 40-minute walk (or five minutes by shuttle bus) from the coast. We look out at a patchwork of small holdings and a flat-topped hill. There is no sight of the Mediterranean.
Before the recriminations can begin, Hayley finds the treatment menu for the Kempinski's spa, and we remember what brought us to this quiet inland spot. The hotel's spa is world renowned. People are primarily drawn here not for the beaches but to find discreet respite from their daily stresses.
Although we are happily free of the burdens of celebrity or wealth, neither of us is averse to a bit of pampering. And so we head down to the soothingly lit, aromatically scented spa for a bout of prenuptial indulgence.
Even though there is a couple's room where we could share a treatment, we have already learned one secret of a harmonious relationship is the freedom to occasionally pursue separate preferences. When we are led to the top of a flight of stairs, Hayley is directed to the left; I go right. We won't see each other for an hour and a half.
For the intervening time, the distance between us is more than just the length of a corridor. Moments after parting, I effectively find myself in another country. I have entered the Ayurveda treatment area, where the ambience and staff are authentically southern Indian.
I am greeted by Dr. Kiran Rajan, who escorts me into his office for a consultation prior to my tailor-made treatment. His first task is to explain what Ayurveda is. I don't have the first idea.
"Ayurveda is a traditional Indian medicine," he tells me as we scroll through a PowerPoint presentation on his PC. "It has been with us for thousands of years. The purpose of the treatment is to give individuals the knowledge for a long life. First, we must find out what type of person you are."
Dr. Kiran hands me an A4 form and a pencil. The form contains a list of observations; I must tick those that are the best match for me. As I go down the page, the portrait that emerges is not entirely flattering. I'm pleased Hayley isn't here.
Body weight. I hesitate. "Tick 'overweight,' " says Dr. Kiran matter-of-factly. Eyes: I opt for "big, beautiful, calm, loving." Nose. Dr. Kiran hesitates. "It could be 'button nose,' but yours is also quite big." We finally decide on "button." We continue down the page; and I discover my skin is oily, I am pot-bellied, my lips are whitish, my mental activity is moderate, my digestion forms gas. I must even tick a box referring to the texture of my bowel movements.
At the end of it all, Dr. Kiran declares that my body type is "kapha-pitta." He prescribes a pizhichil oil treatment. Before I know it, I am in a treatment room with an Indian masseuse. She hands me what appears to be a blue plastic swimming cap and leaves the room so I can put it on. When I unfold it, I realize that it's actually a pair of disposable underpants. They do nothing to restore my body confidence.
The masseuse returns and asks me to sit on a throne-like seat while she massages my head and arms. Conscious of my officially diagnosed pot-belly, I feel like Buddha.
Next, I clamber onto the treatment table with as much dignity as I can muster and lie face down. At the same time, down the corridor, Hayley is similarly prone. She is receiving a full body massage with edelweiss oil, cotton oil and rice oil.
The masseuse dexterously works the tension out of my muscles, back and front. Then she covers my eyes. I listen to the sounds of preparations being made. For what? I don't know. A metallic contraption is being rigged up above my head. Finally it's ready, and warm oil begins to flow unceasingly across my forehead. This is shirodhara, a mesmeric treatment that continues for 30 of the most relaxing minutes of my life.
Later, Dr. Kiran emails me a list of dietary recommendations for my body type. I am not sure if Ayurveda has provided the key for a long and happy life, but as I check out with Hayley after our two-night stay, I think I can self-prescribe an effective elixir for our forthcoming marriage: regular return visits to the Kempinski's spa. That ought to do it.
Triq ir-Rokon, Gozo
San Lawrenz, Malta
tel 356 22 11 0000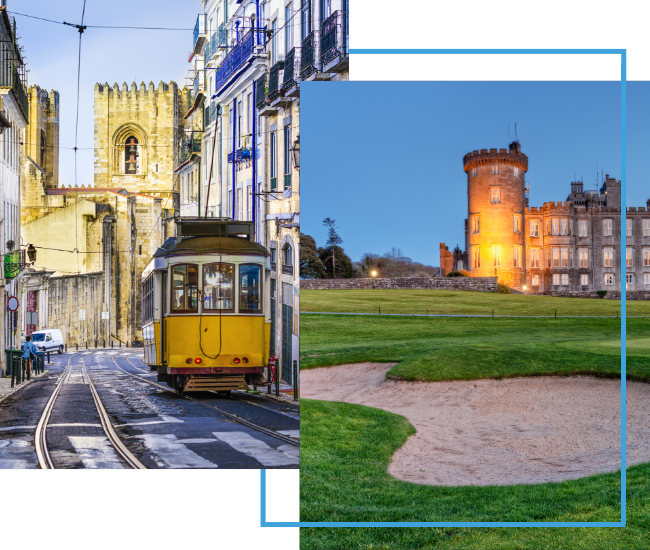 FX Excursions
FX Excursions offers the chance for once-in-a-lifetime experiences in destinations around the world.
Explore Excursions
Mazatlán, Mexico, has long been an attractive home destination for Canadian and American retirees, but, in recent years, young, digital nomads have also discovered the charms of this coastal city, finding inexpensive accommodations, beautiful weather and plenty of bandwidth for working remotely. The laid-back beach scene definitely eases the transition of relocating to Mexico's West Coast.
Sponsored Content
Incentive travel has long been a way for organizations to drive sales and reward employees with opulent trips to exotic destinations. Today it encompasses even more.
For its third year, Global Traveler awards the airline, cruise line and hotel brand best representing diversity, equity and inclusion within the travel industry. Over the past year Global Traveler analyzed many airlines, cruise lines and hotel brands to determine which companies prove most committed to changing the world through diversity and inclusion.