Everyone else was naked, so i got naked too. I was at Spa Grande at the Grand Wailea Resort Hotel & Spa in Maui, a deliciously indulgent spa; the largest — and perhaps most luxurious — in Hawaii. Check-in was a hushed affair in an expansive marble lobby crowned by a sparkling Venetian crystal chandelier. I was quietly whisked into the inner sanctum where an attendant showed me to the women's changing room as she explained the treatment I was about to savor.
I was in for a treat.
First, I was invited to spend an hour enjoying the spa's signature Termé Wailea Hydrotherapy. Make no mistake: Hydrotherapy at Spa Grande is much more than a plunge pool and a Jacuzzi. It's about surrendering your mind and body to the healing properties of water in an atmosphere of sensual indulgence — which, according to the spa attendant, could be experienced au naturel or while wearing a swimsuit.
A relatively firm believer in the "When in Rome…" philosophy of travel, I asked the attendant how the majority of female spa guests opted to experience the hydrotherapy suite.
Seconds later, she returned to report that it was about "half and half." I decided to opt for the more modest approach, but stopped short as soon as I stepped out of the changing room.
Everyone was naked; wrapped in plush towels, but dipping in and out the pools and stepping in and out of the showers in their natural state. (I think the "half and half" response is designed to assure spa patrons it's okay to make a personal choice.) I felt immediately conspicuous; darted back into the changing room where I shed my suit and — wrapped in my own plush towel — stepped back into the host of languid women lounging, soaking and generally letting the weight of the world slip from their relaxed shoulders.
Spa Grande's expansive hydrotherapy suite consists of three individual rooms connected by graceful archways. A Roman-style whirlpool tub with cold plunge pool is front and center surrounded by lounge chairs and a table set with fresh fruit, water and specialty teas. Moving clockwise, the next room features a Japanese-style furo (bath) with stools and hand-held showers for washing before stepping into the bubbling tub. The third room, my favorite, features cascading waterfall massage chambers where seated spa guests let tension go as aqua-jets massage hips, calves and feet and a waterfall cascades from a height of 10 feet to knead the neck and shoulders. Next up, Swiss jet showers: private enclosures equipped with needlepoint water jets to target trigger pressure points. (I had trouble working the timer on this one. I was ready to get out, but couldn't turn the water off, so I grabbed my towel and made a break for it.) And the final indulgence: a series of five oversized soaking tubs — moor mud, limu (seaweed), aromatherapy, papaya enzyme and Hawaiian mineral salt.
Keep in mind, all of this aquarelaxation is just the appetizer. While patrons ever more languidly slip through the mist from one bath to another, spa attendants emerge to gently lead them to adjacent treatment rooms for a pre-treatment loofah scrub.
Then it's on to the main course: Sufficiently languorous, robe-clad patrons are eventually escorted to the second floor of the expansive spa for their choice from an extensive menu of specialty massages, wraps and other treatments.
For me, though, it was time to return to the lobby where I met my robe-clad husband, who had been indulging in the adjacent men's hydrotherapy suite. He emerged from the men's changing room looking more relaxed than I had seen him in a long time. We sipped citrus-infused water and quietly compared experiences (yes, he got naked, too) while we waited for a spa attendant to escort us to the outdoor hale, an al fresco — but very private — massage hut set amid tropic al flora and fauna just steps from the beach.
A second attendant greeted us at the hale and, seated side by side on a comfortable bench, we soaked our feet in bowls filled with warm aro- matic water and fresh flower petals while the therapists gently massaged our necks and shoulders. After enjoying this little slice of heaven, we moved to side-by-side tables for an hour-long, hot-stone couple's massage. I drifted through the hour, completely surrendering to the moment, until the therapist whispered softly that I could take my time getting up.
It was time to return to reality, yet I would be bringing back a keepsake. Our special treatment included the robes we had been given in the hydrotherapy suite. Too fluffy to fit in our suitcases for the trip home, we packed them up and sent them via FedEx from the hotel's business center. So now, whenever I want to relive the memories of that decadently indulgent day, I just have to wrap myself up in my robe, close my eyes and relax.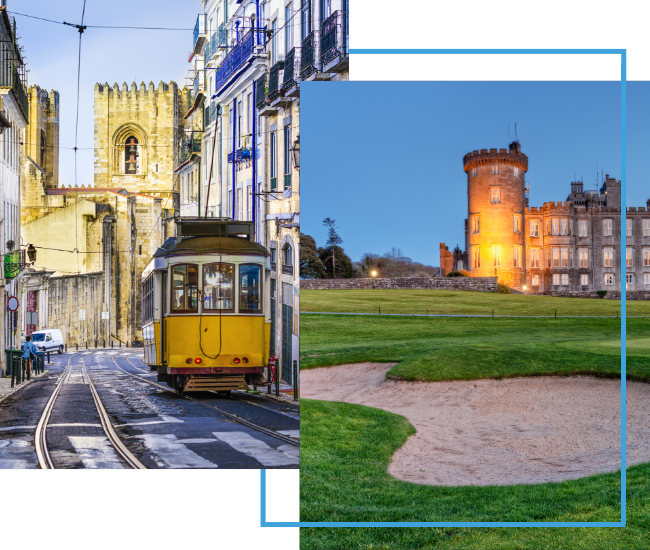 FX Excursions
FX Excursions offers the chance for once-in-a-lifetime experiences in destinations around the world.
Explore Excursions
Mazatlán, Mexico, has long been an attractive home destination for Canadian and American retirees, but, in recent years, young, digital nomads have also discovered the charms of this coastal city, finding inexpensive accommodations, beautiful weather and plenty of bandwidth for working remotely. The laid-back beach scene definitely eases the transition of relocating to Mexico's West Coast.
Sponsored Content
In an increasingly digital and interconnected world, the Global Business Travel Association (GBTA) Convention remains an indispensable platform for business travel industry professionals seeking to make the most of the power of face-to-face connections. Taking place August 13–15 in Dallas, the 2023 GBTA Convention provides the unique opportunity for professionals and companies to join visionaries, thought leaders and industry experts for meaningful networking, cutting-edge insights and inspiring innovation.
For its third year, Global Traveler awards the airline, cruise line and hotel brand best representing diversity, equity and inclusion within the travel industry. Over the past year Global Traveler analyzed many airlines, cruise lines and hotel brands to determine which companies prove most committed to changing the world through diversity and inclusion.