On the grassy shores of Lake Austin, my husband and I spar — with swords. Don't worry. We're not really in danger of slicing one another if we take a misstep, which frankly happens each time I step forward when I am supposed to move backward. In fact, we're wielding bokken, wooden swords used primarily for martial arts weapon training. Along with other guests, we attempt to follow the footwork and bokken swings demonstrated by our instructor, who softly leads us in bokken practice's most elementary steps. "It takes hours a day for years to become an expert," he reminded us when we faltered. The swords, meant to represent real weapons in shape and weight, play a large role in Japanese martial arts training, disciplines from kendo to aikido.
We've joined this class on a sunny morning just as the emerald- green lake begins to glimmer and a light wind caresses the leafy realms of the trees that edge it. As if wanting to witness our clumsy dance, a blue heron ceremoniously circles above us before landing on the adjacent floating yoga platform. Joining it to stare, a family of ducks waddle from the water. There's no sound but the soothing repetition of waves tickling the lake's lips like whispering bells — and our unharmonious grunts as we heave our bokken upward to slice the air. Not as easy as it looks but strangely satisfying and wholly calming in the end, this outdoor class, Bokken-do, one of Lake Austin Spa Resort's abundant litany of daily complimentary activities, reigns as more than a workout. It's meant to bring participants to a state of mindfulness, a union of mind, body and spirit, a place of inner power and tranquility. Attempting it, albeit oafishly, works. We finish calmer, with our curiosity satisfied and our biceps firmed.
The pursuit of contentment on some level brings most guests to Lake Austin Spa Resort, which for decades has garnered a top spot on every annual, worldwide spa and resort "best" list. Visitors check in for a plentitude of reasons: to ease a life transition, to jump-start a new wellness program, to bond with family and friends, to mull over a big decision, to receive expert beauty treatments, to learn new things and to simply eat well and have fun. Thirty minutes from downtown Austin on an expanse of nature as green as a park, it spreads across 19 lakefront acres, most of them undeveloped.
Intimate, built to evoke an elegant, familial lakefront residence, the snug hideaway has only 40 guestrooms, each breezily adorned with cheerful custom fabrics and sophisticated finishes. With front porches for gazing at the water-filled panorama, some rooms also have private back gardens, complete with meditative Zen fountains. Through- out the resort little nooks of repose beckon, such as hammocks strung over the water or between trees, a tree house-like classroom, a floating yoga deck, a boat dock crowded with gear from kayaks to paddleboards, an immense garden and three pools — one of them indoors, ensconced in a barn.
Fitness and wellness classes take place in the pools, on the lawn and in various studios on campus. In the retreat's main house, a state-of-the-art gym faces the water, a swankily curated gift shop tempts, a demonstration kitchen holds cooking classes, a restaurant serves conscientious (but tantalizing) cuisine, and various sitting rooms offer cozy corners for confabulation or board games. The 25,000-square-foot Lake- House Spa itself, the destination's crème-de-la-crème sanctum, accessed by a labyrinthine path, caps a hill. With some of the top U.S. therapists at the ready, the spa proffers more than 100 unique treatments from lavender scrubs to caviar facials to Ayurvedic rituals such as shirodhara.
On our visit to Lake Austin Spa Resort, we decide to take advantage of the retreat's spectacular arrival-by-boat option. Boarding a mini-yacht (they call it a water taxi) near downtown, we speed through crystalline waters, past stunning homes and bucolic nature in our private transfer. On the water, beneath the big Texas sky, the spa adventure begins long before we reach the spa. Approaching shore, at last, already relaxed, we float into the retreat, understanding instantly the resort's ethos: Water heals. While our stay involves yoga, meditation, bokken- do, paddleboarding and finally finishing that elusive novel, I also check into the LakeHouse Spa's interiors to try The Regal by Valmont. Created exclusively for the spa in collaboration with Valmont, a peerless Swiss skincare company, the $1,050 treatment requires nearly three hours to complete. An insanely coddling facial which guarantees exemplary results, it involves five masks, four types of massage (500-year-old Kobido-style, for one), an LED light treatment, HydraFacial exfoliation and myriad other layers, not to mention lavish creams made from the DNA of sturgeon. I leave the spa looking 10 years younger, ready to board the boat with a few other guests for Lake Austin Spa Resort's daily Wind Down Wine Cruise just in time for sunset. On the dock, the blue heron, ever-approving, looks on.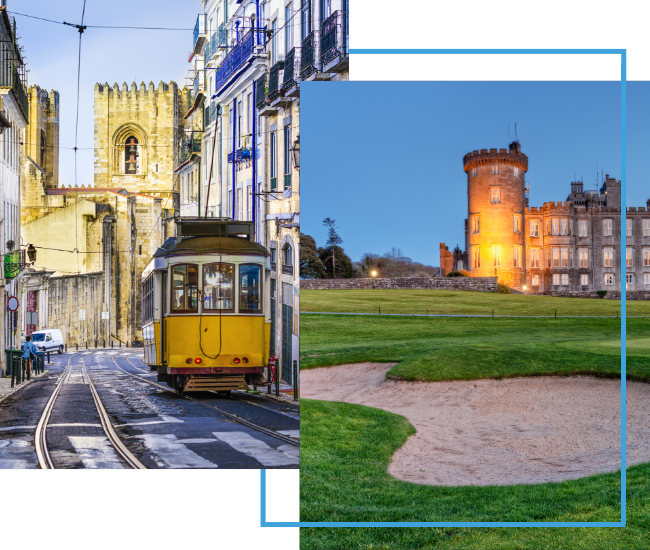 FX Excursions
FX Excursions offers the chance for once-in-a-lifetime experiences in destinations around the world.
Explore Excursions
Corsica with steep, gray cliffs overlooking the Mediterranean and sandy beaches attracting summer visitors, is a French-governed island sometimes confused with Sardinia and Sicily, Italian islands to the south. Fortunately, all three islands share the same love for good wine, food and sun-splashed beaches.
Sponsored Content
The Saronic or Argo Saronic Islands of Greece call travelers to explore its seven small islands and islets brimming with history, natural sites and more. With most easily accessible by boat, the islands' proximity to ports of Athens make the Saronic Islands an ideal destination for those preferring shorter boat rides. In fact, trips from Athens ports to the islands take only between 10 minutes and two hours, depending on the island you choose, making them perfect for day or weekend trips. From Piraeus port, you can access Hydra, Spetses, Aegina and Poros directly. Come explore these stunning islands with us and find the inspiration to plan your next trip to these islands. Hydra Hydra town curves around a slope overlooking the Argosaronic Gulf like an amphitheater and is considered one of the most romantic destinations in Greece. Most unique to the island is its lack of vehicles. People on the island get around on mules and donkeys as well as water taxis, making for a peaceful and laid-back day. Hydra lies a two-hour ferry ride from Piraeus port in Athens.
If you're ready to do a little holiday catch-up with your besties, make a beeline for Conrad New York Downtown. The lobby metamorphosed into a holiday forest of heavenly scented, decorated Virginia Spruce trees. Make your first stop ATRIO Barista Station in the lobby for a complimentary hot spiced apple cider (until Dec. 3) or hot chocolate (Dec. 22­–24).