Dream•catch•er n. 1. A circular framed net decorated with feathers and beads, believed to catch good dreams.
It's also the name of the signature treatment at the Arizona Biltmore Spa, a treatment I experienced during a recent stay at the historic property in Phoenix, Ariz. The 80-minute Dream Catcher Aromatherapy Massage, based loosely on Native American traditions, involves placing essential oils and warm stones at key energy points along the spine.
"We have a lot of Native American culture here in Arizona," said Sandra Jolley, a longtime massage therapist at the Arizona Biltmore Spa. "Our signature treatment sticks to those roots, but it has evolved to be more relaxing and flowing."
Energy centers, or chakras as they are known in some cultures, are the portals where life energy, or chi, flows into and out of our bodies. The basic seven chakras show up in one form or another across cultures and time. Commonality includes the belief that blocked or unbalanced chakras can lead to physical illness and emotional stress.
The seven basic chakras run from the base of the spine to the crown of the head encompassing the root chakra, sacral chakra, solar plexus chakra, heart chakra, throat chakra, third-eye (or brow) chakra and crown chakra. Each chakra is associated with a color, starting at the root: red, orange, yellow, green, blue, indigo and violet.
The Dream Catcher Aromatherapy Massage at the Arizona Biltmore Spa involves opening and balancing chakras by systematically applying oil and warm stones at key points along the spine.
"We start with cedar wood at the root for stability," said Jolley as she explained the root-to-crown application. "Patchouli is next for wealth and self-worth. Lemon [at the solar plexus] is for personal power and confidence. It's very cleansing.
"Lavender [at the heart] is for unity of love and neroli is for communication, meaning to be able to verbally express what you think and mean," Jolley continued. "Bergamot is for vision and imagination and sage [at the crown] is for bliss, enlightenment and knowledge."
Designed by Albert Chase McArthur, an architect who studied under Frank Lloyd Wright, the Arizona Biltmore opened to much fanfare in February 1929. While the property has undergone several expansions and renovations through the intervening decades — a 1973 fire nearly destroyed the iconic hotel — it has remained a favorite hideaway among Hollywood celebrities, hosting the likes of Clark Gable, Carole Lombard, Marilyn Monroe, Gracie Allen, George Burns, Fred Astaire, Jack Benny, Marlon Brando, Nicholas Cage, Johnny Carson, George Clooney, Bill Cosby, Tom Cruise, Michael Douglas, Whoopi Goldberg, Bob Hope, Jay Leno, Gregory Peck, Arnold Schwarzenegger, Frank Sinatra, Steven Spielberg, Sylvester Stallone, Sharon Stone, Elizabeth Taylor, Elton John, Bruce Springsteen and Eric Clapton, among others.
The 20,000-square-foot Arizona Biltmore Spa, opened in 1998, comprises 17 treatment rooms, a hydrotherapy tub, three spa pools plus steam rooms and saunas. During my stay, I set up residence at Ocatilla at Arizona Biltmore. Opened in 2009, Ocatilla is "a hotel within a hotel," where guests enjoy the services of a dedicated concierge and a private lounge (including an outdoor patio) with food and beverages available throughout the day.
The Arizona Biltmore
2400 E. Missouri Ave.
Phoenix, AZ 85016
tel 602 955 6600
arizonabiltmore.com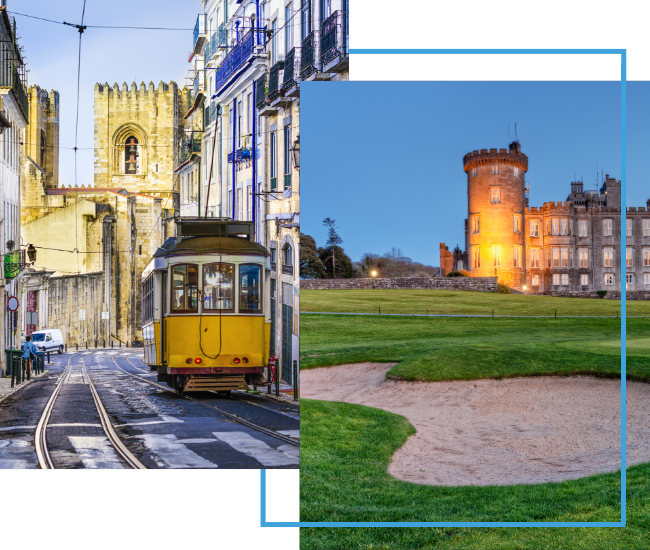 FX Excursions
FX Excursions offers the chance for once-in-a-lifetime experiences in destinations around the world.
Explore Excursions
Mazatlán, Mexico, has long been an attractive home destination for Canadian and American retirees, but, in recent years, young, digital nomads have also discovered the charms of this coastal city, finding inexpensive accommodations, beautiful weather and plenty of bandwidth for working remotely. The laid-back beach scene definitely eases the transition of relocating to Mexico's West Coast.
Sponsored Content
Exclusive Sailing with Global Traveler
For its third year, Global Traveler awards the airline, cruise line and hotel brand best representing diversity, equity and inclusion within the travel industry. Over the past year Global Traveler analyzed many airlines, cruise lines and hotel brands to determine which companies prove most committed to changing the world through diversity and inclusion.