My friend Megan and I were 30,000 feet in the air somewhere over middle America, on our way to a girls' getaway in San Francisco and Napa, when we looked at one another, both thinking the same thought. As girlfriends are wont to do, we read each other's minds and said, "We should get spa treatments while we are away."
We had a jam-packed itinerary. I don't like to leave any stone unturned when I travel, and I planned to keep us busy. But there's always room for spa treatments. Right?
Upon landing at San Francisco International Airport, we started to explore our options. As we quickly learned, there's no better option in the City by the Bay than the Remède Spa at The St. Regis San Francisco. Luckily, the spa could accommodate us that afternoon at 4 p.m. — the only 90 minutes in the day we had available. The stars were aligning; it seemed we were meant to have these much-needed treatments and a few moments of tranquility.
After checking in to our hotel, we set out to explore San Francisco, acquainting ourselves by walking up six steep blocks — the running joke for the rest of the trip was that we scaled a mountain — to Lombard Street, the curviest street in America. After winding down the hill (much easier going down), we had lunch in the city's North Beach neighborhood before wandering up and down the city streets, through Chinatown, eventually making our way to The St. Regis.
It's easy to see why the hotel's Remède Spa is touted as the best in the city. It's spacious, the staff is friendly, it's elegantly decorated, and the therapists are experts. Megan was booked for the 60-minute customized massage. Depending on a patron's problem areas, the technician customizes the experience, using specialty products and techniques. I opted for the 60-minute Remède customized facial, focused on providing a professional-grade deep cleansing, which works for all skin types. Therapists determine the areas of concern to leave the skin glowing and refreshed. Both are among the spa's most popular; other treatments include the Urban Radiance Facial, the Distinguished Gentleman's Facial, a hot stone massage, body wraps and polishes, manicures, pedicures and waxing. All treatments are based on the skincare of Laboratoire Remède.
The reception area welcomes spa-goers to the experience. Mostly white with black metal accents, it's clean and modern but also soothing. Tempting, as well, because of all the high-quality skincare products on display and for purchase. I think I smelled every candle in the store before I left. The peaceful, sleek look continues throughout the facility.
Once we signed in, we were directed to the large locker room. After a long day of early-morning, cross-country travel and a fair amount of walking around the city (those hills!), it felt wonderful to slip into the fluffy spa robes and slippers. The locker room is stocked with amenities for post-treatment showers and getting ready, if need be, and there are separate whirlpools, steam rooms and saunas for men and women as well as a co-ed infinity pool.
The attendant led us to the lounge. Decorated in tones of white with pops of color, the hushed room reminded me of floating on a cloud. We both settled into a white banquette with glasses of chilled Champagne as we waited for our attendants. Cheeses, truffles and other light snacks, as well as fruit-infused water, were available.
Both therapists arrived simultaneously to whisk us away to the treatment rooms. My room was just across the hall, so my facial began quickly. Facials can be a bit uncomfortable, particularly the extractions, but the feel of your skin and the glow of your face afterward cannot be beat. My therapist had a light touch which felt wonderful as she tapped my pressure points and massaged my face. A mask applied felt heavy while it dried, but the sensation of it being peeled off and the cool air finally reaching my skin was refreshing. My therapist kept me abreast of each step of the process as we went, identifying my problem areas and working on the areas — like my dark undereye circles — I requested, but in a gentle whisper that was not disruptive to my semi-conscious state. She also massaged my feet and hands, welcome after all the walking. As light music played in the background, she massaged my scalp, which I love.
I re-entered the lounge to find Megan blissfully relaxing. She looked like a new person when I found her. As we both enjoyed another glass of Champagne and a few more moments of serenity, we raved about the quality of the treatments. As with my facial, Megan's masseur worked on the areas she requested, personalizing the treatment to her trouble spots and alleviating tension.
She also managed to get his entire life story in the process; he happened to be a fan of the restaurant we had reservations for that evening, Waterbar, citing it as one of his favorites in the city. He assured her the tranquility of overlooking the water and the glittering lights of the Bay Bridge, coupled with the decadent cuisine, would help us maintain our newfound Zen. Buoyed by his recommendation, the prospect of getting ready for dinner and those reservations finally pulled us from our seats and back to reality.
Remède Spa
The St. Regis San Francisco
125 Third St.
San Francisco, CA 94103
tel 415 284 4000
starwoodhotels.com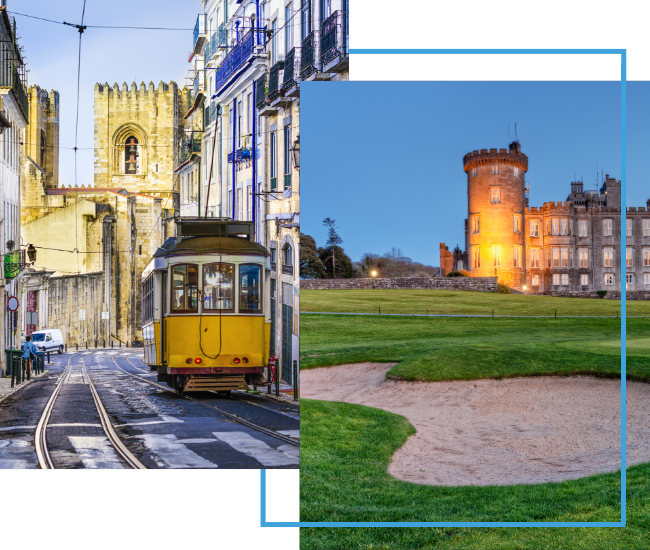 FX Excursions
FX Excursions offers the chance for once-in-a-lifetime experiences in destinations around the world.
Explore Excursions
Corsica with steep, gray cliffs overlooking the Mediterranean and sandy beaches attracting summer visitors, is a French-governed island sometimes confused with Sardinia and Sicily, Italian islands to the south. Fortunately, all three islands share the same love for good wine, food and sun-splashed beaches.
Sponsored Content
Many small- and medium-sized businesses face time and budget constraints when organizing corporate hotel travel for employees. To address this problem, IHG® Business Edge emerged as a cost-free business travel solution for small- to medium-sized enterprises, offering travel managers exclusive access to enticing perks, handpicked educational resources and comprehensive company travel metrics. IHG Business Edge connects our loyal customers to our portfolio of 5,800 hotels and resorts across 18 brands in more than 100 countries.
If you're ready to do a little holiday catch-up with your besties, make a beeline for Conrad New York Downtown. The lobby metamorphosed into a holiday forest of heavenly scented, decorated Virginia Spruce trees. Make your first stop ATRIO Barista Station in the lobby for a complimentary hot spiced apple cider (until Dec. 3) or hot chocolate (Dec. 22­–24).