I traveled a total of 18 hours from Seattle to Macau, with most of those hours spent contorting my body in a struggle to find a comfortable position in my airplane seat. It was midday by the time I arrived at the Sheraton Macao Hotel, Cotai Central and, mercifully, one of the first things on my to-do list involved a rejuvenating visit to the hotel's Shine Spa.
My massage therapist greeted me with a bow and led me to the treatment room. I had booked a 90-minute candle massage, one of two choices listed under the "fire" aspect of the spa menu. Treatment categories draw inspiration from the five elements of feng shui: metal (for ease), water (to purify), wood (to restore), fire (for zest) and earth (for balance).
My treatment began with a gentle footbath and massage, a welcome start given my long journey. My therapist asked if there were areas of my body she should concentrate on and whether I wanted a hard, medium or soft touch. I opted for middle-of-the-road pressure and asked her to work the knots and soreness out of my back and shoulders.
The air filled with the sweet, earthy scent of the candle's oil as the therapist first rubbed it into my back and shoulders, then my legs and arms. She coaxed negative energy out of my body by massaging toward my hands and feet and releasing the tension out through my toes and fingertips.
I'd never had a 90-minute massage and thought I'd get restless, but instead I felt my breathing settle into a rhythm that corresponded with the therapist's firm strokes along my sore muscles.
The massage ended with a cup of herbal rosebud tea, further soothing my weary body. I followed my therapist's advice and let the oils penetrate my skin for a few hours to get the full moisturizing benefits of shea butter, safflower seed oil, coconut oil and Vitamin E.
Shine's menu offers an array of other massages, including pre-natal massages, Thai yoga massage and sports therapy massage, as well as other signature treatments aligning with the five elements. Alternate therapies include reflexology, wraps, baths and scrubs plus skin, nail and hair care. There are also deluxe couple's suites complete with Jacuzzis, and a six-bed Beauty Zone is ideal for groups.
The hotel's other amenities include three spacious pool areas with plenty of room for lounging; a 24-hour fitness center with sauna and steam rooms; and four outstanding restaurants offering Asian hot pot, Italian cuisine and global gourmet dining. There's also a poolside lounge and café for outdoor dining and imbibing.
If I'd had more time, I would have continued to linger at the spa, perhaps taking a soak in the locker room's Jacuzzi. But Macau's sites beckoned, and I set out to explore with renewed energy.
The Sheraton Macao Hotel, Cotai Central serves as an ideal launch point for exploring Macau, given its location in Cotai, which sits between the hilly Coloane region and the village of Taipa. It's also a short drive to the peninsula of Macau and the city's bustling historic center.
Macau, a Special Administrative Region of China, earned a reputation as the Las Vegas of the East. Unlike the rest of China, gambling is legal here, and a bevy of casino-hotels have opened on the island and peninsula making up the territory.
Development and new construction are exploding, especially around the Vegas-like Cotai Strip, but Macau also preserved its fascinating history. Beyond the shiny new high-rises of the strip, Macau's busy city center and laidback villages consist of a fascinating mix of the region's Portuguese colonial heritage and its Chinese foundation.
The city at once feels Mediterranean and Eastern. Catholic churches rise above its squares, and Buddhist temples are tucked in back alleys. Portuguese restaurants operate next to Cantonese dim sum parlors. Walk down one street and you're squarely in China. Down another and you're transported to the Mediterranean, with pastel-hued colonial buildings serving as a reminder of Macau's 450 years under Portuguese rule. Street signs are written in both Portuguese and Cantonese.
Macau is also the most densely populated territory in the world, with some 600,000 people packed into just 11.6 square miles. As such, Macau lends itself to a busy itinerary and a thorough feast for the senses.
Shine Spa
Sheraton Macao Hotel,
Cotai Central
Estrada do Istmo
Cotai, Macau SAR
People's Republic of China
tel 853 2880 2000
sheratonmacao.com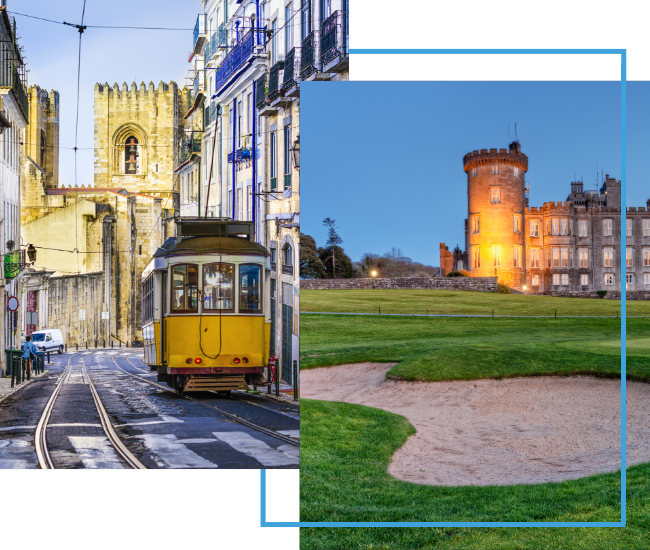 FX Excursions
FX Excursions offers the chance for once-in-a-lifetime experiences in destinations around the world.
Explore Excursions
One thing  surprising about the Prince Edward Island capital is its abundance of shops specializing in affordable, fashion-forward jewelry rendered in sterling silver, vermeil, 14K gold and semi-precious stones. Whether you prefer delicate pieces or bold wearable art, you can be assured the pieces for sale are inspired by the maritime island setting and, therefore, specific to the place where they are created. Here are a few shining, woman-owned examples:
Sponsored Content
Incentive travel has long been a way for organizations to drive sales and reward employees with opulent trips to exotic destinations. Today it encompasses even more.
Norway, a haven for visionary artists, architects and designers, showcases an exceptionally diverse array of cultural attractions. This year, the country commemorates exciting milestones and unveilings captivating enthusiasts of the arts, from iconic scenic routes to new museums to gallery openings. Up Norway features these new offerings in personalized itineraries catered to aesthetes.