The scenery of the aptly named Red Mountain Spa in scenic St. George, Utah, really grabs you. The stunning red-rock canyons and mountains of the Mojave Desert provide breathtaking views through the floor-to-ceiling windows of the spa's relaxation room, as well as plenty of outdoor challenges for the athletically inclined. John Ibach, Red Mountain's outdoor manager, says he loves to watch the reaction of new arrivals who often stand with their jaws open as they take in the view of red mountains reaching into blue sky.
Some of the surrounding landscape may look familiar. Many a Western was filmed in this part of southwestern Utah, about a two-hour drive through the desert from Las Vegas. The spa is adjacent to Snow Canyon State Park, where they shot the final scenes of Butch Cassidy and the Sundance Kid.
As a destination spa, Red Mountain is known for its comprehensive hiking program, which gets you to the rock with daily hikes at three experience levels — from beginner to advanced — to explore spires, lava flows, caves and the desert flora of Snow Canyon. None of the excursions is particularly easy — experienced hikers will be thrilled while real beginners will huff and puff. The scenery is worth the effort.
There are also excursions to hike or mountain bike to see the amazing towering cliffs, canyons and delicately sculpted rock of Zion National Park and the stunning sandstone pinnacles of Bryce Canyon National Park. Both parks are located within an hour's drive of the spa.
In fact, Red Mountain began in 1983 as a few rustic huts designed for hikers who wanted to tackle the desert landscape. It expanded in 1999 into a destination spa, and more recently in 2006 added the stunning three-story geodesic-domed spa building, Sagestone, and transformed into a more upscale destination resort combining outdoor adventure and luxury pampering.
The property adopted the slogan, "Find yourself between a rock and a soft place," which is just about right. You can hike and bike and do outdoor adventure activities such as horseback riding in Snow Canyon, kayaking and rock climbing. Or you can choose to spend your time relaxing your mind, body and spirit at the 55-acre resort.
The menu at the Sagestone spa lists more than 50 beauty and relaxation treatments inspired not only by Native American culture and the desert, but also by Asia, the Middle East and elsewhere. One example? The signature 70-minute Canyon Warm Stone Massage that features warm massage oil infused with essential oils applied using warm canyon stones — the ultimate antidote for sore muscles after a day on the trails.
I decided to embrace the Southwest with a Native American-inspired Four Directions Body Treatment. The 75-minute treatment encompasses the four directions of the Medicine Wheel. It began with my tall, blond spa therapist doing a symbolic "smudging" to get rid of my negative energy, and included a cornmeal and tobacco rub for exfoliating, a rinse in a shower, a delightful full-body massage using cedarwood, and a sweetgrass herbal wrap "to bring peace and good spirits to the healing." Afterward, I relaxed pleasantly empty-minded on a chaise lounge in the relaxation room.
The spa also offers a selection of healthy living sessions. For instance, you can visit with a motivation coach to get you started on a fitness path. Gym rats will be pleased with the Cybex-equipped training center.
Fitness seekers at Red Mountain can choose from a menu of more than 50 complimentary classes including such fun options as Cardio Salsa, combining Latin dance and exercise. Blast from the Past is a retro aerobics class modeled on the Jane Fonda era, and Drums Alive includes dance and energetic drumming on a fitball. There are aqua classes, too (the resort has both indoor and outdoor pools), including Off the Deep End, an invigorating deepwater workout using flotation equipment.  And there are strength classes, several varieties of yoga and Power Pilates.
In addition to the adventureoriented outdoor program there are cerebral offerings such as geology and archaeology walks, star-gazing and Tai Chi on the Rocks, staged at sunset at Snow Canyon and accompanied by Native American music. Duffers have the opportunity to play on 15 area courses.
Personal guidance lectures, including "Successful Meditation," take place after dinner. For me, a few rounds of Texas Hold'em one night (for gifts, not money) was more exciting.
The resort offers accommodations for up to 210 guests in 82 guestrooms and 24 fancier new one- and twobedroom villas, done up in earth tones with contemporary furnishings and big bathrooms.
The guestrooms and other facilities are located in a series of terra cotta-colored buildings, connected by paths and lava bed gardens planted with indigenous flora — which attract rabbits and bats, among other critters. Newcomers will need a map to get around.
Food, a big part of the experience at Red Mountain, is fantastic. At the Canyon Breeze Restaurant Chef Chad Luethje, raised by vegetarian parents and twice invited to cook at the James Beard House in New York, has developed Adventure Cuisine menus that include herbs from the resort's organic gardens and wild game selections. It is healthy food (though you'd never guess it) with a Southwest slant. The dishes range from hearty offerings like beef tenderloin with sweet potato pancake to Green Cuisine choices like roasted Japanese eggplant filled with squash and garbanzo beans. Breakfast and lunch are buffet style and include hot and cold selections. Dinner is sit-down with a full menu and accompanying salad bar. Single travelers can sit at a communal table in the dining room. Couples, of which there are many at this spa, will have no problem finding a table for two.
The daily rate includes all meals, bike rental, in-room Internet, morning hikes, a full menu of fitness classes and healthy living lectures. Treatments at the spa are all à la carte, as are adventure activities, though some are included in package specials.
---
Red Mountain Spa
1275 E. Red Mountain Circle
Ivins, UT 84738
tel 435 673 4905
http://www.redmountainspa.com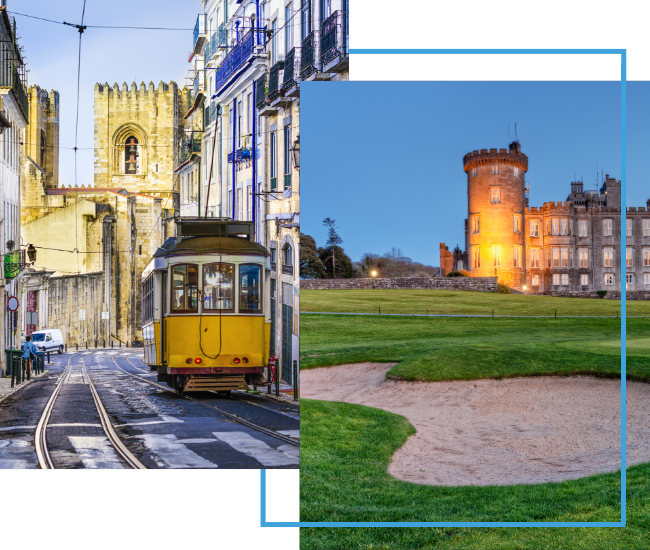 FX Excursions
FX Excursions offers the chance for once-in-a-lifetime experiences in destinations around the world.
Explore Excursions
Think of Tokyo and your mind may wander to the neon signs and bustling crowds of Shibuya and Shinjuku, or the tranquility of the Meiji Jingu shrine, but this huge city offers much to those who explore away from the main tourist areas.
Sponsored Content
IHG Hotels & Resorts is thrilled to announce the launch of a new mobile product feature for members: IHG Wi-Fi Auto Connect. This feature is now available exclusively in the IHG One Rewards mobile app for both iOS and Android users and will automatically connect IHG One Rewards members to WiFi upon arrival at more than 5,000 IHG hotels worldwide — no separate passwords or log-ins needed. This is in addition to the exciting benefits of being an IHG Business Edge member. IHG Business Edge provides small- and medium-sized businesses access to a user-friendly portal that displays comprehensive spending and savings data while providing the convenience of direct booking with a guaranteed discount.
Automotive museums of all sizes will always capture the imaginations of car and racing aficionados. However, the best deliver a lot of substance beyond the machine itself. Some place an emphasis on science and technology or history, while others display iconic cars from film and television. Museums established and operated by the world's top automakers (think Mercedes, BMW, Audi and Porsche in Germany, and Toyota, Honda and Nissan in Japan) have built-in followings.