After hitting the links at the beautiful Potomac Shores Golf Club (see September 2016 Golf), our Global Traveler foursome — myself; Chris "Yammi" Ottaunick, Advisory Board member and staff photographer; Jeff Sohinki, director of sales and marketing; and Rory Oldham, advertising manager — took a short drive to quaint downtown Manassas to relax at the Old Towne Man Cave. The quintessential name offers an idea of what to expect: big-screen TVs showing sports programming and craft beer to your liking. What you don't realize is the Man Cave is a spa for guys who just want to be guys — and maybe get a little pampering.
In we came, tired and beaten. After playing a fast 18 holes of golf, we were sore puppy dogs looking for a place to unwind and relax. We were immediately greeted by the staff who were ready for our arrival. "Manicure or pedicure?" was the question. The four of us split it down the middle, Chris and I securing a pedicure (oh, our dogs were barking) and Rory and Jeff a manicure.
As soon as we were seated in the comfy chairs, we chose from a menu of craft beers. Drinks in hand, we then perused the cigar selection. I chose a Romeo y Julieta and Chris selected a Partitas. What more can a guy get? I'll tell you!
Forget the manicure and go right to the feet. After chasing balls like Civil War infantrymen, we were ready for the full treatment. Our pedicures started with a relaxing footbath in warm water. The therapist, Ella, then cleaned and massaged our feet and calves with a sea salt scrub that was simply out of this world. After this, we endured the basic but thorough pedicure and — voilà — lovely, rested feet, with a fine craft beer and cigar to boot . . . no pun intended. I had a wonderful conversation with my therapist about our golf game, gardening techniques and how to keep groundhogs away from our plants, a real issue here on the Eastern Seaboard.
When complete, I demanded a finishing touch to impress my teammates: hot pink nail polish on my toes. I broke the record at the Man Cave — never had a man had colorful polish applied, and I really think the nail polish was a personal item of one of the ladies on staff. I was a big hit, and everyone had lots of jokes and comments. What a fun and enjoyable time!
The Man Cave offers many other services including facials, massages and a full-time barber providing specialty shaves and haircuts.
Our only regret: We had to leave!
The Old Towne Man Cave
9070 Center St.
Manassas, VA 20110
tel 571 379 4312
oldtownmancave.net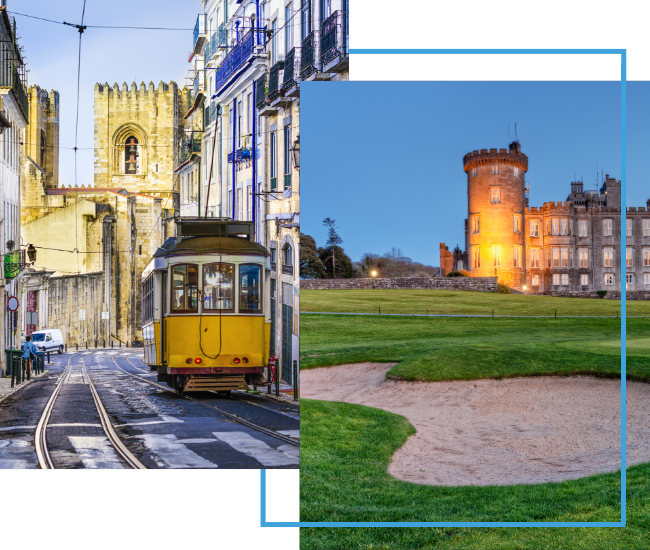 FX Excursions
FX Excursions offers the chance for once-in-a-lifetime experiences in destinations around the world.
Explore Excursions
Mazatlán, Mexico, has long been an attractive home destination for Canadian and American retirees, but, in recent years, young, digital nomads have also discovered the charms of this coastal city, finding inexpensive accommodations, beautiful weather and plenty of bandwidth for working remotely. The laid-back beach scene definitely eases the transition of relocating to Mexico's West Coast.
Sponsored Content
The Global Business Travel Association (GBTA) believes business travel is a fundamental force for good and brings the industry together to connect, innovate and set new standards. With members from across the globe, GBTA engages the many voices of business travel to build a collective future, providing a platform for buyers and suppliers to come together, connect with peers, grow their network and shape the future of the industry.
Imagine yourself lounging in a stone cottage suite with a fireplace and freestanding tub, sipping hot chocolate in a rustic game and reading room with a raftered ceiling, and ice skating and cross-country skiing in the crisp mountain air. Sounds pretty perfect, doesn't it? Especially when you add in seasonal touches.