Approaching The Meritage Resort and Spa for a crush-season getaway in the Napa Valley, we were a bit taken aback. While vineyards still laden with grapes lined the roadways taking us north from the San Francisco Bay toward Napa, as we neared our destination we entered a large office park complex … neat, modern, with wide boulevards lined with trees … but an office park, nonetheless. Pulling under the two-story entrance portico of the main building, a stone and stucco, Tuscan-inspired façade, our considerations of the mundane world outside retreated in the face of the warm welcome offered by the valet and the front desk staff.
The Meritage Resort opened in 2006 with 154 guestrooms and suites, debuting a $40 million expansion in the spring of 2012 with an additional 165 guestrooms. The resort boasts a broad range of amenities and 50,000 square feet of meeting space, including two grand ballrooms, boardrooms, all-weather outdoor reception space and salons, making it a popular destination with conference planners. Two large corporate conferences were in residence during our stay, but the property's layout and spaciousness meant we were never troubled by crowded venues or noise. Dominating the site, however, are the eight acres of vines which stretch over the hillside backing to the resort's guestrooms and expansive pool area. High atop the hill sits the iconic bronze The Grape Crusher statue, a tribute to all Napa Valley vineyard workers.
Our King Patio room on the second floor of the new wing provided all the creature comforts one could want. A large, flat-screen television sat atop a large dresser/console opposite the king-sized bed, while the spacious seating area offered another wall-mounted screen. Double doors opened into a lovely marble bath with a roomy glass-enclosed shower and an expansive double vanity; no fighting over counter space here! Our double closet offered a safe for valuables and laptops as well as two thick, cozy robes. In addition to chilled bottled water in the minibar refrigerator, we discovered a complimentary bottle of Trinitas Cellars Chardonnay — a lovely touch. Our patio, furnished with a comfortable chaise longue,  tables and arm chairs overlooking one of the resort's piazzas, provided the perfect spot to enjoy the wine prior to dinner. For those whose stay at The Meritage requires an element of work, a large desk with convenient outlets, good lighting and high-speed Internet round out the in-room amenities, but our stay would be focused on rest and relaxation.
Following dinner at Siena, the resort restaurant offering a menu bursting with locally sourced products, we found our way to the pool area to relax and enjoy the warm night and starry skies next to one of three fire pits. Certainly one of our favorite aspects at The Meritage were the several outdoor living rooms or piazzas the property offers, some dominated by fireplaces and others by fountains. No matter the time of day or year, one can find a place in sun or shade on a comfortable sofa or armchair and curl up to enjoy a good book, conversation or the free WiFi.
Next morning I arose, eagerly looking forward to my visit to Spa Terra, the resort's 9,000-square-foot spa and apparently the world's only spa located completely underground. With a total of 12 treatment rooms (four exclusively for couples), the facility offers separate steam grottos and soaking pools for men and women, a relaxation room with a water wall, and beautiful custom tile work and Florentine-influenced appointments throughout. One enters through a large wood and wrought iron doorway, above which looms the vineyard planted in several varietals. It took 18 months to excavate and construct the "caves" which host not only the elegant spa but the Trinitas Cellars tasting room and The Meritage's Estate Cave, a barrel-ceilinged entertainment space capable of accommodating 200 guests.
After checking in at the reception desk, I was escorted back to the dressing room; provided with a locker, slippers and robe; and informed that I was welcome to return to enjoy any of the spa's facilities throughout the day. My explorations revealed separate comfortable, curtained changing and shower rooms and an expansive vanity space provided with all manner of toiletries and conveniences for an after-treatment clean-up. I slipped into the soaking pool (forgoing the steam grotto on a day that promised to near 100 degrees Fahrenheit) before meeting Trodi, my massage therapist, in the Relaxation Lounge.
Trodi quickly ascertained my sore spots, areas of tension and preferred amount of pressure before beginning my 50-minute Terra Massage. She expertly worked my perennially tight neck, shoulder and upper back muscles until all signs of daily hours on the computer and the previous day's long car trip magically faded away. Eventually I made my way back to the dim lights and soothing atmosphere of the Relaxation Lounge. The sound of trickling water from the water wall helped to mask the somewhat obtrusive, constant low rumble of the ventilation system. Otherwise, the spa's location deep in the earth seemed to buffer any outside auditory intrusions. It occurred to me that those who have a tendency to claustrophobia might have difficulty with this site, but for me it provided a refuge from the heat outside and an almost womb-like sense of being enveloped by Mother Earth.
Later, I met up with my husband to sample the wines in the subterranean Trinitas Cellars tasting room, followed by a brief climb to the vineyards which stretched over our heads. Too warm this day for a stroll among the rows of ripe grapes, we noted that perhaps another visit would allow us to follow the trails which circumnavigate the vines. Instead, we opted to spend the blistering afternoon ensconced in a draped and shaded poolside cabana, plunging into the cool waters on occasion and making use of attentive lounge-side beverage service.
That evening we took advantage of another welcome resort service as we hopped aboard the evening shuttle. It deposited us in downtown Napa to wander the shops and choose a dining spot from among a host of appealing options. Without having to worry about parking, finding our way back to the resort on unfamiliar streets or minimizing our wine with dinner, we were free to indulge and make the most of our location in the heart of wine country.
Whether one chooses to use The Meritage Resort as a home base for exploring the Napa Valley or to never stir beyond its lovely grounds and indulgent spa, a delightful and welcoming experience is assured.
Spa Terra at The Meritage Resort
875 Bordeaux Way
Napa, CA 94558
tel 707 251 3000
spaterra.com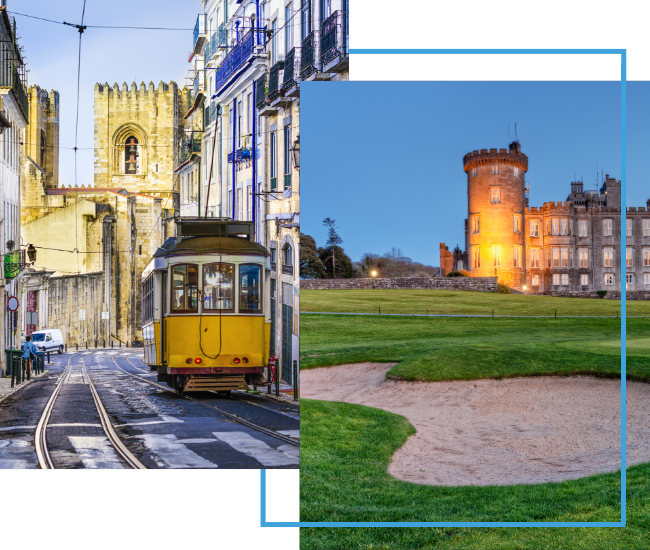 FX Excursions
FX Excursions offers the chance for once-in-a-lifetime experiences in destinations around the world.
Explore Excursions
Mazatlán, Mexico, has long been an attractive home destination for Canadian and American retirees, but, in recent years, young, digital nomads have also discovered the charms of this coastal city, finding inexpensive accommodations, beautiful weather and plenty of bandwidth for working remotely. The laid-back beach scene definitely eases the transition of relocating to Mexico's West Coast.
Sponsored Content
In an increasingly digital and interconnected world, the Global Business Travel Association (GBTA) Convention remains an indispensable platform for business travel industry professionals seeking to make the most of the power of face-to-face connections. Taking place August 13–15 in Dallas, the 2023 GBTA Convention provides the unique opportunity for professionals and companies to join visionaries, thought leaders and industry experts for meaningful networking, cutting-edge insights and inspiring innovation.
For its third year, Global Traveler awards the airline, cruise line and hotel brand best representing diversity, equity and inclusion within the travel industry. Over the past year Global Traveler analyzed many airlines, cruise lines and hotel brands to determine which companies prove most committed to changing the world through diversity and inclusion.