My blissful sojourn started hours before I arrived at the oceanfront resort in the Dominican Republic. It began at 35,000 feet to be exact, engrossed in the soothing voice of a relaxing airplane meditation app on my phone. I'd received the app from my Meliá wellness host, and it put me in the right mindset for the upcoming days of personal development I'd be spending by the sea.
Wellness Hosts — called santhi in the native Taino, which translates to "server" — perform an integral role in the new Wellbeing 360 Experience at the 465-room Meliá Punta Cana Beach Resort. (The word also means "peace" or "tranquility" in Sanskrit.) Designed so guests can connect with all facets of themselves — physical, mental, spiritual, emotional, social and environmentally conscious — Wellbeing 360 encompasses accommodations, meals, programming and more at the all-inclusive, adults-only resort and spa in the Dominican Republic. It's the first of its kind in Punta Cana.
My santhi connected with me days before my journey to glean my preferences on culinary offerings, activities and in-suite amenities. After I arrived, she welcomed me, assisted with check-in, gave me a run-down of the days to follow and helped procure spa reservations.
She also led me to my home for the next few days, one of 24 accommodations dubbed The Level Wellness Suite by Staywell. My posh suite not only included a welcome and guided meditation from American author and wellness advocate Dr. Deepak Chopra and mood-enhancing aromatherapy but also dawn simulation with light and sound to gradually wake me for those early-morning yoga classes; productivity-boosting circadian task lighting; an air purifier to remove allergens, toxins and microbes; and a shower infuser that reduces chlorine to keep hair and skin softer. But I most looked forward to the daily spa treatments included with a stay in one of these tranquil spots.
Massage and wellness are two intrinsically linked terms, and the newly launched 2,200-square-foot Yhi Spa is about as zen as it gets. Each one of the seven suites boasts a private outdoor shower, and three couple's suites feature private Jacuzzis. I was drawn to the Atabeyra Water Emotion area where I found seven water-focused rituals with pressure jets, steam rooms and a sauna to soothe tense muscles and ease stress.
Treatments at Yhi Spa use Moringaia, a locally sourced skincare line containing oil from the seeds of the moringa tree. Referred to as the "miracle tree," moringa is rich in cytokinins and zeatin; both promote cell regeneration and stave off aging by nourishing cell tissues. Not only are these products amazing for your skin, but the company also helps sustain the local economy by providing jobs and donating a portion of the proceeds toward reforestation efforts along the Haiti-Dominican Republic border.
I booked the luxurious Well Unplugged offer, which started with a lesson in Pranayama breathing. Rooted in Hinduism and Buddhism, Pranayama can involve several techniques including alternate nostril breathing and ocean breath (deep breathing into the lungs followed by an audible exhalation from the throat), all designed to reduce stress, increase mental clarity and put practitioners into a meditative state. Since I wasn't particularly used to this style of breathing, it was a bit distracting at first; once I grew more accustomed, I found it easier to become more mindful. Afterward, the therapist scrubbed me with Dominican-harvested cacao then donned warm gloves full of natural herbs for a heady and healing massage. Staff told me another favorite among guests is the Coffee & Sugar Please, which uses sugar cane and an organic coffee scrub from the island's east coast to remove dead skin cells, followed by a hydration treatment using moringa seed oil.
Spa cuisine can elicit thoughts of deprivation or rabbit food, but I was pleasantly surprised to discover Meliá Punta Cana serves new healthy options at five of its 16 restaurants, which appealed to me. As a guest of The Level Wellness Suites by Stay Well, I also had exclusive access to Quimera, a dining concept with vegan, vegetarian and gluten-free options as well as a DIY smoothie and juice bar with superfood fruits and veggies and add-ins like chia seeds and turmeric. And I was able to imbibe well with healthy elixirs created by a mixologist and naturopathic doctor. The digestion-aiding and inflammation-reducing Gin-Well combined ginger, pineapple and cucumber; Moringa Mojito muddled rosemary and mint; and the Mom and Juana offered a zero-proof take on the Dominican Republic's local hooch Mama Juana, macerating red wine, rum and honey with cinnamon, clove and other spices.
In between sipping and spaing and savoring, I found lots to do via daily programming guided by experts: yoga, meditation, bike tours (use of a bike was included with my suite), a stroll and workshop in the botanical garden, and a fire ritual. Silent Spaces helped me turn off my inner monologue — and my cell phone — with sound healing, solo painting and reading pods; and I always find walking a labyrinth highly restorative. And since I happened to be there on a Wellness Wednesday, I attended an oceanfront yoga and meditation session given by local holistic expert Kyra Montagu, who owns Ki-Ra Yoga Retreat Center, Spa and Hotel. Afterward, I slathered myself in mud sourced from the Rio Yaque del Norte, purportedly great for skin, circulation and removing toxins. After washing it off in the refreshing waters of the Atlantic, I felt refreshed and rejuvenated, just like the Wellness 360 experience itself.
In response to the global pandemic, Meliá Punta Cana Beach Resort adapted operations to guarantee safety for guests and compliance with regulations, including additional cleaning and hygiene measures and adjustments to procedures and spaces, which may affect some services.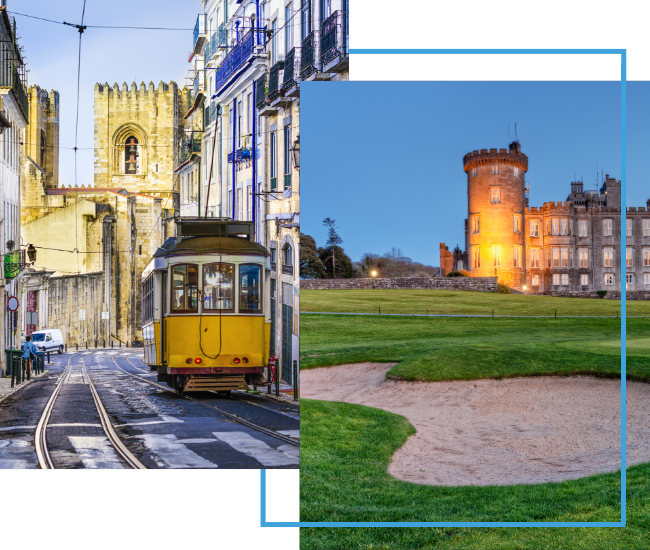 FX Excursions
FX Excursions offers the chance for once-in-a-lifetime experiences in destinations around the world.
Explore Excursions
Think of Tokyo and your mind may wander to the neon signs and bustling crowds of Shibuya and Shinjuku, or the tranquility of the Meiji Jingu shrine, but this huge city offers much to those who explore away from the main tourist areas.
Sponsored Content
IHG Hotels & Resorts is thrilled to announce the launch of a new mobile product feature for members: IHG Wi-Fi Auto Connect. This feature is now available exclusively in the IHG One Rewards mobile app for both iOS and Android users and will automatically connect IHG One Rewards members to WiFi upon arrival at more than 5,000 IHG hotels worldwide — no separate passwords or log-ins needed. This is in addition to the exciting benefits of being an IHG Business Edge member. IHG Business Edge provides small- and medium-sized businesses access to a user-friendly portal that displays comprehensive spending and savings data while providing the convenience of direct booking with a guaranteed discount.
Automotive museums of all sizes will always capture the imaginations of car and racing aficionados. However, the best deliver a lot of substance beyond the machine itself. Some place an emphasis on science and technology or history, while others display iconic cars from film and television. Museums established and operated by the world's top automakers (think Mercedes, BMW, Audi and Porsche in Germany, and Toyota, Honda and Nissan in Japan) have built-in followings.