I was already well on my way to a state of relaxed bliss even before I sauntered casually through the doors of the Banyan Tree Spa. It was only day two of my stay at the Banyan Tree Mayakoba, but the beachfront resort on Mexico's Riviera Maya was definitely working its magic.
The property, the first in North America for Singapore-based Banyan Tree Hotels & Resorts (the company recently opened a second, Banyan Tree Cabo Marqués in Acapulco), takes the concept of Asian hospitality to heavenly levels. Situated within the gated resort development of Mayakoba, Banyan Tree may well be the most romantic resort I have ever visited. Our private courtyard suite overlooking a secluded lagoon featured a tranquil plunge pool, an al fresco day bed and a waterside dining area. And that's all before we even entered the guestroom with its sliding glass doors overlooking both the pool and the lagoon. Its sky-lit bathroom featured artistic ceramic fixtures, a separate shower, water closet and dressing area and an outdoor claw-foot tub surrounded by a privacy wall fairly dripping in candles.
As I said, I was well on my way to a state of relaxed bliss before I even entered the spa — and then my sensuous experience continued. I was relaxing in the reception lounge when Chaba, a petite Thai woman whose stature belied her strength (a fact I subsequently discovered during my traditional Balinese massage), approached to escort me along a wood-plank runway to an over-water bungalow/treatment room. Once inside, Chaba showed me where to change and proceeded to prepare a scented foot bath — a signature element of the Banyan Tree Spa's treatment regimen. As I settled into the soothing bath, Chaba offered me a selection of several fragrances. I selected champaka, which I later learned is known to "refresh the mind and calm the spirit."
Throughout my 90-minute Balinese massage, Chaba plied deeply into my muscles using a combination of thumb and palm pressure and sweeping strokes. I know I was relaxed because deep-tissue work usually causes me some discomfort as the therapist works to release tense, knotted muscles. On this day, though, I floated blissfully through the treatment, sinking deeper and deeper into a state of repose. The 90-minute session flew by; and before I knew it, I was dazedly walking back along the wooden runway toward the lounge reception area, where Chaba served honey-sweetened ginger tea accompanied by fresh carrots and melon.
My blissful afternoon at the Banyan Tree Spa was not by happenstance. The company is serious about perfecting the spa experience. Therapists at Banyan Tree Spas throughout the world are immersed in the brand's Asian-inspired spa philosophy during 400 hours of training at the Banyan Tree Spa Academy in Phuket, Thailand.
A leader in the evolution of spa treatments, Banyan Tree Hotels & Resorts also introduced The Rainforest at Banyan Tree Mayakoba. The hydrothermal experience combines traditional European spa and hydrothermal therapy with the essence of Asian wellness philosophy through a circuit comprised of eight alternating hot and cold thermal cabins — Rain Walk, Aroma Steam Chamber, Finnish Sauna, Rasul, Brine Cavern, Ice Fountain, Experience Showers and Vitality Pool — each offering a different experience.
Pass through the Rain Walk under a generous cascade of warm water into Aroma Steam room where a salt scrub enhances the detoxification process. The Herbal Sauna promotes circulation; and the Rasul chamber, illuminated by twinkling starlights, continues the detox regimen with mud therapy. Move on to the Brine Cavern where a combination of steam and salt clears respiratory passages, then slide into the refreshing Ice Fountain to bathe in fresh ice. The Experience Showers offer a choice of Summer Storm, Arctic Mist and Tropical Rainbow, each designed to complement the overall hydrothermal experience. Finally, proceed to the Vitality Pool to target water jets on knotted muscles and acupressure points.
Pure bliss.
---
Banyan Tree Spa
Banyan Tree Mayakoba
Km. 298, Ctra. 307
Mayakoba, Riviera Maya
Quintana Roo, Mexico 77710
tel 984 873 4907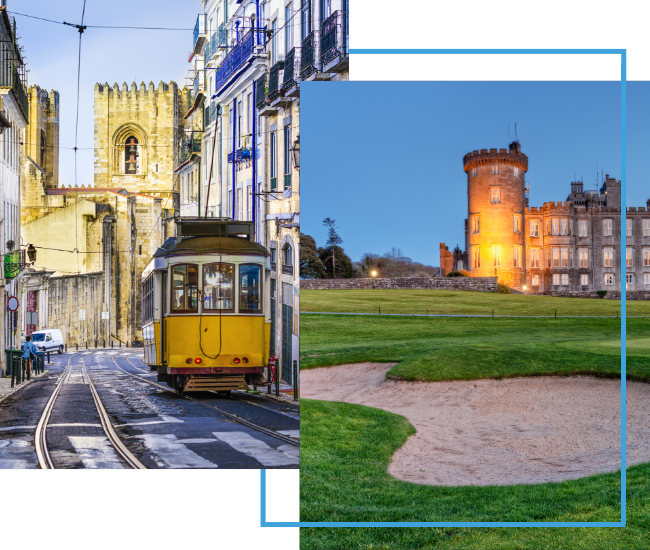 FX Excursions
FX Excursions offers the chance for once-in-a-lifetime experiences in destinations around the world.
Explore Excursions
Next summer, Denver, Colorado, becomes home to the country's first carbon-positive hotel. The 13-story Populus features 265 modern guestrooms, a ground-floor restaurant, café, flexible meeting spaces, and signature rooftop restaurant and bar. Architecture is designed by Studio Gang, with interiors envisioned by Wildman Chalmers Design.
Sponsored Content
The Saronic or Argo Saronic Islands of Greece call travelers to explore its seven small islands and islets brimming with history, natural sites and more. With most easily accessible by boat, the islands' proximity to ports of Athens make the Saronic Islands an ideal destination for those preferring shorter boat rides. In fact, trips from Athens ports to the islands take only between 10 minutes and two hours, depending on the island you choose, making them perfect for day or weekend trips. From Piraeus port, you can access Hydra, Spetses, Aegina and Poros directly. Come explore these stunning islands with us and find the inspiration to plan your next trip to these islands. Hydra Hydra town curves around a slope overlooking the Argosaronic Gulf like an amphitheater and is considered one of the most romantic destinations in Greece. Most unique to the island is its lack of vehicles. People on the island get around on mules and donkeys as well as water taxis, making for a peaceful and laid-back day. Hydra lies a two-hour ferry ride from Piraeus port in Athens.
Private jet charter service Jettly recently conducted an extensive study to find the most and least reliable U.S. airports in 2023. Analyzing the total number of delays, cancellations and diversions from more than 390 U.S. airports provided by the Bureau of Transportation Statistics, the results saw the least reliable airports span all corners of the country.