What could be better than a few days spent food and wine tasting in Northern Tuscany? I passed several days sipping delicious wines, sampling tasty food and savoring serene spa moments in Tuscany — all while escaping the mid-February doldrums in Philadelphia. My base for exploration was the Renaissance Tuscany Il Ciocco Resort & Spa, nestled on an expansive estate overlooking the mountainous Serchio Valley. From here I easily explored the Italian cities and towns of Castelnuovo di Garfagna, Barga, Pisa and Lucca, discovering lesser-known parts of Tuscany. In addition to the spa, Renaissance Tuscany Il Ciocco Resort & Spa boasts more than 18,000 square feet of meeting and event space as well as updated guestrooms and suites, two pools, on-site dining options and a spacious fitness center — making it the perfect Italian treat for couples, families or large groups. During my off-season visit, there were two large groups also staying for company meetings and incentives. Further appealing to guests is the location, offering the opportunity to easily explore the region or to stay at the resort and partake of unique offerings. The property assisted in arranging a number of my sightseeing activities, including a daytrip to Pisa for a glimpse at its iconic Leaning Tower and a visit to nearby Podere Concori Winery for an exclusive tasting of its local, biodynamic wines. The resort's culinary experience with the chef offers a great diversion for groups of any size. I set out with both the executive chef and pastry chef on a foggy Saturday morning to peruse Barga's local markets for fresh, vibrant ingredients before heading back to the property to prepare my own lunch from scratch — of course, with the assistance and guidance of the professionals. Travelers can curate the menus to their liking; I opted for eggplant Parmesan, spinach ravioli, fried zucchini blossoms and a fresh fruit tart. But I was also there to kick back in the spa, and relax I did with a treatment at both the beginning and end of my five-day visit. The spa's smaller size lends an air of exclusivity to the experience; it feels as if it's all your own. Treatments, which include facials, massages, scrubs, wraps and hair removal, use authentic and indigenous ingredients from the Serchio Valley such as lavender, rosemary, chamomile, mint, olive oil, chestnut honey and grapes.
The spa offers a number of signature treatments. A bio treatment uses eco-biological ingredients from Tuscany to provide antioxidant, anti-aging and moisturizing benefits through a face and body mask; a scalp, face and body massage; and an eye and lip cream application. And the Wine Therapy experience, which utilizes wine, lemon juice and grape pomace, caps off with a glass of red. I'm a sucker for massages, so I opted to indulge during both visits. Upon arrival in the late afternoon after touring on my first full day in Italy, I wanted to rest my jet-lagged body with a full-body massage. The moisturizing honey massage sounded tempting, combining the spa-goer's choice of either gold, lavender or rose with honey extract. I selected rose. The locker room, though small, was still well-equipped with amenities for a post-treatment shower; however, it lacked some of the elements of privacy found at larger facilities. I changed into my robe and slippers quickly, eager for the treatment to begin. The treatment room was simple yet calming, with cool beige tones and a striking, black-and-white piece of artwork on the wall. For my second treatment a few days later, I found myself with the same therapist in the same treatment room, and each time, the artwork caught my attention and drew my eye both upon arrival and exit. When I returned again after a full day of sightseeing on my last day, I chose the 50-minute head, neck and shoulder massage. I had been daydreaming of a scalp and face massage since seeing the option on the spa menu a few days prior. I find massages focused on that region of the body particularly soothing. Post-treatment, guests are invited to unwind in a second-level area, with a long row of cozy lounge chairs facing a wall of windows overlooking the tranquil, mountainous vista. The view alone is relaxing, but when coupled with the dream-like trance that follows a luxurious massage, it's otherworldly. Both treatments were, in a word, blissful. Nestled in the storybook setting of Tuscany, this crazed, winter-weary traveler found a fairy tale.
RENAISSANCE TUSCANY IL CIOCCO RESORT & SPA
Via Giovanni Pascoli Castelvecchio Pascoli Barga, Lucca 55051 Italy tel 39 0583 7691 marriott.com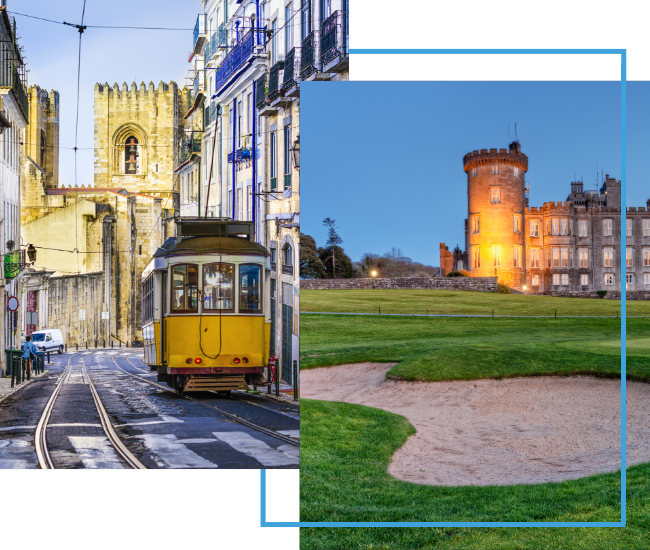 FX Excursions
FX Excursions offers the chance for once-in-a-lifetime experiences in destinations around the world.
Explore Excursions
Think of Tokyo and your mind may wander to the neon signs and bustling crowds of Shibuya and Shinjuku, or the tranquility of the Meiji Jingu shrine, but this huge city offers much to those who explore away from the main tourist areas.
Sponsored Content
The Islands of Tahiti offer a range of captivating activities for travelers with diverse interests, from hiking to breathtaking waterfalls, riding horses on secluded beaches; swimming with sharks; or immersing in Polynesian culture through traditional dance, music and art. For watersports enthusiasts, the crystal-clear lagoons offer exhilarating experiences like surfing, kiteboarding and paddleboarding. And if you're looking to relax, the pristine beaches, overwater bungalows and tropical sun offer the perfect setting. With 118 islands and atolls to explore, island hopping is an excellent way to experience the full diversity of The Islands of Tahiti. With its blend of adventure, culture and relaxation, The Islands of Tahiti offer a truly unique travel experience.
Automotive museums of all sizes will always capture the imaginations of car and racing aficionados. However, the best deliver a lot of substance beyond the machine itself. Some place an emphasis on science and technology or history, while others display iconic cars from film and television. Museums established and operated by the world's top automakers (think Mercedes, BMW, Audi and Porsche in Germany, and Toyota, Honda and Nissan in Japan) have built-in followings.