IT FELT LIKE WE were living in a buddy comedy movie script. Amidst weeks of planning a trip that would span five cities, four countries and three continents in seven days, Banu Yilmaz and I were determined to find some time while in Dubai to unwind a bit; and we'd planned massages at the ShuiQi Spa at Atlantis, The Palm — three separate times.
Our first plan was to arrive in Dubai Friday night and start our Saturday morning with a spa visit; an airline change meant adjusting our arrival in the city until Saturday and pushing our spa visit back by one day, rescheduling for the next evening. Or so we thought. We arrived after our first full day of meetings and a long travel itinerary more than ready to decompress only to find out, due to a miscommunication, our rescheduled appointment had been made for the evening of the day before. It was a comedy of errors. Luckily, the staff swooped in to assist in rescheduling — again. Three hours later, we returned to finally indulge in our massages.
Atlantis, The Palm is an expansive property, meaning we easily found ways to entertain ourselves until our 8 p.m. appointment time. There are more than 15 dining options, marine and water parks, activities exclusive for children and nightlife options. Additionally, the resort boasts a variety of meeting and event spaces. My favorite feature of my guestroom was the ample patio with skyline views of Dubai. The accommodations were comfortable and spacious; my room included two beds, a desk, a TV stand and still plenty of space to spread out. A nice feature of the equally generous bathroom was two well-lit vanity spaces, perfect for families or couples staying in one guestroom.
ShuiQi Spa at Atlantis, The Palm is truly a stunning place to unwind. Set over two floors, beautiful tile work, high ceilings and water features create a serene environment. The spa's philosophy invites spa-goers to experience the harmony between water and energy. In addition to the wet area, ShuiQi Spa boasts 27 treatment rooms and separate male and female relaxation areas and changing rooms, as well as a fitness center. Through a partnership with Shiseido, the spa carefully crafted unique treatments. Other well-known beauty brands and products found throughout include ESPA, Aromatherapy Associates, Bastien Gonzalez and Gentlemen's Tonic.
Fittingly, we were both scheduled for the Aromatherapy Associates Jet Lag Recovery massage. Other treatments at the spa feature facials for anti-aging, brightening and hydration/ nourishment; other massage options for intense muscle work and relaxation; body treatments; express options; pedicures and manicures by Bastien Gonzalez; a Men's Collection; a Medi-Spa menu; and a full salon. Signature treatments, ranging from four hours to 75 minutes, include Shiseido Japanese Ritual; Shiseido Face & Body Experience; Dubai Glamour Ritual; ESPA Back, Face, Scalp Treatment with Hot Stones; Bastien's Duo Nail Treatment; and Morning Wellness. Something I hadn't seen before was the Spa Tasters menu — 45-minute experiences that allow spa-goers to sample one of the three premium brand partners and a variety of their treatments. The Shiseido Taster, for example, includes a Future Solution LX Facial and a rejuvenating hand exfoliation and massage. An Aromatherapy Associates and ESPA taster are also available.
Our 60-minute massage, designed to combat jet lag fatigue, was just what the doctor ordered. Once we changed into our comfortable robes, we bid adieu, headed to our separate treatment rooms and finally relaxed into the spa treatments we'd been so desperately craving. The bliss began with a back massage before moving onto a lower leg treatment using Revive Body Gel. The gel contains grapefruit, rosemary and juniper essential oils to invigorate, even out skin texture and maintain healthy micro-circulation. It also helps combat water retention and cellulite in areas of concern, including legs and stomach. A scalp massage — my favorite — capped off the treatment.
My therapist, Sherylle, left me with notes on recommended products for home care and a warming cup of tea as I waited for Banu to finish her treatment. When we met back in the relaxation room, I think the looks on both of our faces indicated the same sentiment — it was well worth the wait, all the back and forth and confusion. As we were among the last appointments of the day, we didn't linger too long.
It's a funny thing how timing always seems to work out in just the way it was supposed to — the massages proved the perfect lullaby to our day and a true antidote to any lingering effects of jet lag. I returned to my hotel room, climbed into bed and enjoyed an amazing night of sleep. If only all long days could end in a similar fashion.
SHUIQI SPA AT ATLANTIS, THE PALM
Crescent Road, The Palm
Dubai, United Arab Emirates
tel 971 4 426 1020
atlantisthepalm.com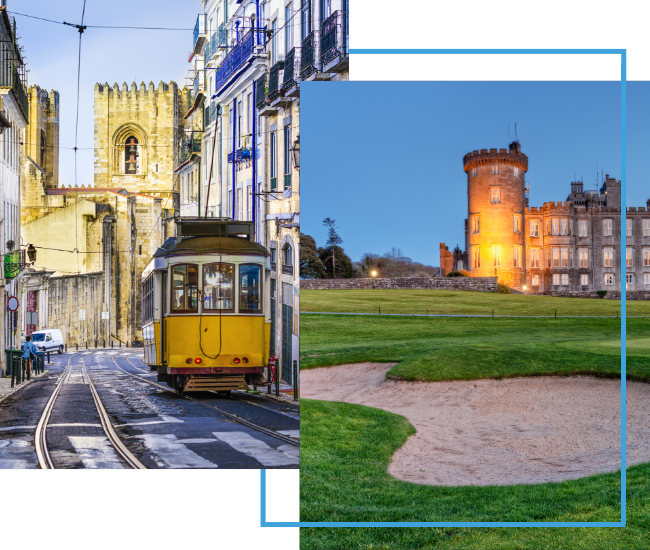 FX Excursions
FX Excursions offers the chance for once-in-a-lifetime experiences in destinations around the world.
Explore Excursions
If fabulous food and beverages are a must-have for any weekend getaway, then look no further than the City of Brotherly Love. Whether your palate has a penchant for vibrant Latin American fare or cozy French cuisine, whether you're an oenophile looking to swirl, sniff and sip your way around the globe or you'd rather sample farm-to-glass cocktails, Philly's got it all this fall. (With the exception of Bolo, which is a short taxi or Uber ride away and definitely worth the trip, the rest of these spots are all within walking distance of each other.)
Sponsored Content
The Islands of Tahiti are among the most beautiful and sought-after vacation destinations in the world. The endless images of overwater bungalows with Bora Bora's majestic peak towering over waters of every shade of blue have an intrinsic pull. But with 118 islands and atolls to explore, there is so much more to this spectacular region of the Pacific.
From Santoríni to Dubai to New York, some hotels just have that "it" factor that draws visitors far and wide. For some hotels it's their proximity to popular landmarks and attractions, for others it's their amenities. But these hotels have something few can claim: a true room with a view.