As a founding member of the SkyTeam global alliance with more than 81 years of experience, Aeromexico is Mexico's No. 1 airline and a strategic partner of Delta Air Lines. With 81 total destinations (and counting!), fly with us to make quick connections to more than 40 destinations across Mexico, six in Central America and nine in South America.
Qatar Airways, the national carrier of the state of Qatar, is one of the fastest-growing airlines operating one of the youngest fleets in the world. Now in its 19th year of operations, Qatar Airways has a modern fleet of 184 aircraft flying to more than 150 key business and leisure destinations across six continents.
The intimate, luxury ship was created to explore the irresistible islands of French Polynesia. Scattered like emeralds across the turquoise waters of the South Pacific, the islands and atolls of French Polynesia are unmatched in their allure. Here await sun-kissed beaches, lush rain forests and barrier reefs teeming with Technicolor sea life, as well as intriguing cultures immortalized by novelist James Michener, songwriters Rodgers and Hammerstein and artist Paul Gauguin. The m/s Paul Gauguin takes its name from the French painter who spent the last years of his life in Tahiti. The intimate 332-guest vessel was specifically designed to cruise the South Pacific and sails these storied isles year-round, navigating shallow waters as nimbly as a yacht. The ship's informal ambience reflects the relaxed nature of the region. A much-loved troupe known as Les Gauguines — Tahitians who serve as staff, entertainers and storytellers — add a uniquely South Pacific touch to life on board. Best of all, The Gauguin offers an all-inclusive experience, with airfare from Los Angeles, gratuities, 24-hour room service, bottled water, soft drinks, and select wines and spirits all included in the cruise fare. All suites and staterooms feature ocean views, and nearly 70 percent have private balconies. Guests who book category B suites or higher receive in-suite bar service, an iPod music system and the service of a butler who can unpack your bags, make appointments for you at the spa or arrange a private car or lunch reservation in port. A crew-to-guest ratio of 1 to 1.5 ensures the highest level of personal attention. The maitre d' will remember your favorite table, and your stateroom stewardess will fill your fruit basket with the ripe fruits you prefer. The exclusive treatment continues ashore. Guests enjoy a day on the cruise line's private isle, Motu Mahana, complete with snorkeling, full-bar service and a barbecue with Polynesian entertainment. The ship also features a retractable watersports marina from which you can kayak or paddleboard. Or set out in the Zodiac for an optional diving excursion; The Gauguin is the only luxury ship in French Polynesia to offer PADI certification onboard. Paris Chef Jean-Pierre Vigato, chef propriétaire of the world-renowned, Michelin-rated restaurant Apicius will continue to create signature dishes and menus to be featured onboard ship. The three dining venues range from elegant traditional to casual al fresco, and all offer open seating. Nightly entertainment in Le Grand Salon draws upon the traditions of the South Pacific. Listen to the a cappella harmonies of himene — formal Tahitian choral songs — or watch a riveting performance of the otea, a complex line dance accompanied by drums. Singers croon as couples take a spin on the dance floor in La Palette, the observation lounge at the top of the ship, while a casino and piano bar round out the options for evening diversions. Itineraries include seven-night Tahiti & the Society Islands;10-night Society Islands & Tuamotus; 11-night Cook Islands & Society Islands; 14-night Marquesas, Tuamotus & Society Islands; 12- and 13-night Society Islands, Cook Islands, Tonga and Fiji; and a 16- and 17-night Fiji-Bali.
Manchester, a city already buzzing with energy, welcomes some exciting new additions, from boutique hotels to highly anticipated culinary destinations to historic venues. Plan a trip to Manchester to not only indulge in your favorite soccer team but also to enjoy delicious food, both charming and luxury accommodations, and lively events and venues.
Sponsored Content
Much of the global business travel industry has already made sustainable business travel a priority with a focus on reducing emissions and their environmental footprint. But the industry, as well as external stakeholders, such as policymakers, recognize more needs to be done.
Porvoo, Finland, only an hour from Helsinki, is a medieval coastal town and a cultural haven, well known for its exciting culinary scene, colorful wooden houses and cafés. Here, you will discover the new Runo Porvoo Hotel, a family-owned landmark building and business blending Finnish traditions with contemporary Nordic design, world-class artwork and the rustic-meets-modern allure of American Shaker-style furnishings.
August is National Golf Month. Our three-part round-up will highlight the best courses around the world to tee off in celebration. Today, we highlight three international courses for your consideration.
Sponsored Content
IHG® Hotels & Resorts certainly has a lot to celebrate, starting with an incredible growth story. Over the past five years, IHG has acquired or launched six new brands: Six Senses® Hotels Resorts Spas, Regent® Hotels & Resorts, Vignette™ Collection, voco™ hotels, avid® hotels and Atwell Suites™. Most recently, IHG reached an important milestone with its 6,000th open hotel. The company looks to further expand its portfolio by 30 percent with 1,800 hotels in the development pipeline, with significant focus on growth in the luxury segment where IHG is positioned as one of the top two hotel chains.
Salmon Falls Resort in Ketchikan, Alaska, spoils guests with a new immersive luxury offer. The VIP fishing trip offer, called Hooked on Salmon Falls, starts at $15,000 for two guests and includes a four-night stay in a presidential king ocean view suite. In addition to round-trip airport transfers, the offer also comes with complimentary dining and $250 in fish shipping credit.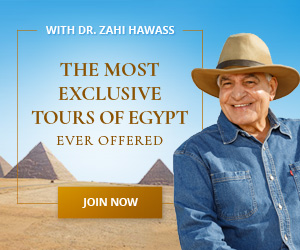 Anantara Chiang Mai, the deluxe resort on the banks of Thailand's Mae Ping River, relaunched the city's most famous high tea experience, served on the terrace of the 100-year-old British Consulate that today houses the resort's Service 1921 Restaurant & Bar.
Sponsored Content
There's no better time to plan the vacation you've been missing. Step aboard with your better half, your friends or the whole family and reconnect, reunite and rejoice with 25 percent off cruise fares for all guests. We'll also help everyone get there with 25 percent off airfare from 20 major gateways across the country or $100 savings per person on flights from all other gateways when you book your air travel using Flights by Celebrity.*
The Hotel Bel-Air hosts a new end-of-summer BBQ with Master Chef Wolfgang Puck on the lawn of the hotel. The event is back after a three-year hiatus, set to take place Sept. 6. Guests will be able to enjoy an evening featuring backyard-style barbeque and seasonal summer favorites.