Welcome to The Islands of Tahiti, where every moment is a treasure waiting to be discovered. From the moment you arrive, you will be greeted with warm hospitality, time-honored traditions and an awe-inspiring landscape that will take your breath away.
As you explore our 118 islands and atolls, you'll be mesmerized by the crystal-clear blue waters and lush emerald mountains surrounding you. And with each new moment comes a new feeling to treasure. Whether  kayaking in a pristine lagoon, hiking through wild valleys or simply relaxing on a white-sand beach, you'll be transported to a world of beauty and wonder you'll never forget.
But The Islands of Tahiti are more than just a beautiful destination. They offer a unique opportunity to immerse yourself in our culture, connect with our people and experience a more authentic way of life. Share a meal with your hosts in a local Tahitian Guesthouse, visit a pearl or vanilla farm, attend a vibrant Tahitian dance show, or learn traditional basket weaving. And everywhere you go, you'll feel Embraced by Mana, the heart of the Polynesian universe and the life force that flows through everything.
Now is the time to book your flight to The Islands of Tahiti with Air Tahiti Nui. With 7.5-hour, non-stop flights from Los Angeles and 9.5-hour, non-stop flights from Seattle, it's never been easier to experience this paradise for yourself. And with luxurious resorts with overwater bungalows, family-owned Tahitian Guesthouses, private charters and scheduled cruises to choose from, you're sure to find the perfect accommodation for your dream vacation.
So what are you waiting for? Come and discover why you will treasure every moment in The Islands of Tahiti. Learn more at https://tahititourisme.com/en-us/treasureeverymoment/ and https://www.airtahiti.com/en/.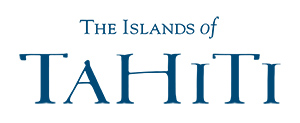 FX Excursions
FX Excursions offers the chance for once-in-a-lifetime experiences in destinations around the world.
Crystal Bridges Museum of American Art, located in Bentonville, Arkansas, presents Diego Rivera's America, the first major exhibition focused solely on the Mexican artist in more than 20 years, on view until July 31. Crystal Bridges is the second and final stop for the exhibition, the only remaining opportunity for visitors to experience Rivera's expansive vision of America.
Sponsored Content
Putting yourself first has never been easier.
In San Antonio, Texas, old buildings are seldom destroyed. When they fall into disrepair, they are instead repurposed and restored to maintain the city's history and traditions for future generations to appreciate. Whether it's a former brewery or bank transforming into a chic hotel or a candy factory evolving into stylish lofts, this Texas city embraces both history and sustainability.