The magnificent Al Ula region in Saudi Arabia will host a series of extraordinary concerts and events this winter. This stunning landscape, paralleled only by the historic sites of Petra, was once the southern Nabataean capital, while Petra the northern. Surrounded by breathtaking natural beauty and magnificent monuments to human endeavour that span millennia, the Al-Ula valley is Saudi Arabia's first UNESCO World Heritage site — and is regarded as the world's best-preserved Heritage site. Breathtaking monuments dramatically carved out of rock will provide an unforgettable backdrop to the fantastic line-up of events and concerts.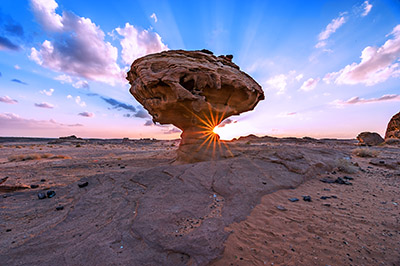 Kicking off on Dec. 20 December, Winter at Tantora will include Tantora Festival, The Wonder of Winter – A Celebration of Light and Life from Dec. 20 –27; the Hot Air Balloon Festival across two weekends, Jan. 31–Feb. 2, and  Feb. 7–9; and the spectacular Fursan Festival – the King's Cup horse show Jan. 31–Feb. 2. Al-Ula will also play host to a series of concerts performed under the stars in a specially built arena, including global superstars such as Lang Lang (Jan. 18), Andrea Bocelli (Feb. 1) and Yanni (Feb. 8).
 Take a journey to a distant land full of history and legend, and partake in unparalleled stargazing opportunities, revealing the wonders of the universe and the constellations. Guests will experience a sense of adventure beyond comparison as they visit one of the hundred ancient tomb sites in the valley where few have ventured before.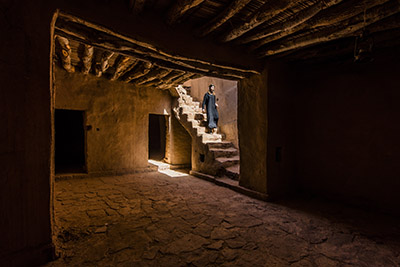 The ancient tomb sites carved into perpendicular cliffs up to four storys high feature low doorways decorated by Alexandrian masons in the first century AD, with Greek triangles, Roman pilasters, Persian flowers, Egyptian sphinxes and birds. Al-Ula is truly a crossroads of civilizations. These staggering monuments date back thousands of years, and could have been occupied by humans for hundreds of thousands of years. Carved into the rocky landscape are ancient petroglyphs of people and animals thought to be thousands of years old.
Don't miss the wondrous event set to be the Winter at Tantora Festival.
FX Excursions
FX Excursions offers the chance for once-in-a-lifetime experiences in destinations around the world.
Airplane travel evokes a lot of emotions these days: excitement, anticipation, uncertainty and nervousness, just to name a few. But when you do take to the skies again, the giddiness of getting pampered at 35,000 feet can most certainly wash away the surrealness of the past year and a half — at least for the duration of a long- haul flight — as you sip Champagne and slip your feet into plush slippers. While some global airlines have paused or pushed back plans for upgrades and refreshes to their premium cabins, others have introduced exciting changes that await in your pod or lie-flat bed in first and business classes. What's more, amenities like privacy screens, sliding suite doors and space to spread out all serve a dual purpose as methods to luxuriate in the air while keeping social distance. Here are some nice- ties to expect now and in the near future, from retrofitted seat configurations to updated décor to Michelin-starred meals:
Sponsored Content
Without a doubt, the pandemic changed the role of airports in the travel industry. Hamad International Airport's role evolved in many ways since the pandemic hit. Now, more than ever, airports are responsible for creating a secure passenger experience. As the gateway to Qatar and the world, the safety and wellbeing of staff and passengers has always been at the core of Hamad International Airport's strategy.
United Airlines is making international travel more accessible. United announced the largest trans-Atlantic expansion in its history, including 10 new flights and five new destinations including Amman (AMM), Jordan; Bergen (BGO), Norway; Azores (PDL), Portugal; Palma de Mallorca (PMI), Spain; and Tenerife (TFS) in the Spanish Canary Islands. All new routes, set to begin in spring 2022, are not served by any other North American carrier.