The magnificent Al Ula region in Saudi Arabia will host a series of extraordinary concerts and events this winter. This stunning landscape, paralleled only by the historic sites of Petra, was once the southern Nabataean capital, while Petra the northern. Surrounded by breathtaking natural beauty and magnificent monuments to human endeavour that span millennia, the Al-Ula valley is Saudi Arabia's first UNESCO World Heritage site — and is regarded as the world's best-preserved Heritage site. Breathtaking monuments dramatically carved out of rock will provide an unforgettable backdrop to the fantastic line-up of events and concerts.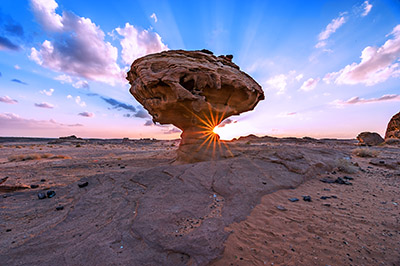 Kicking off on Dec. 20 December, Winter at Tantora will include Tantora Festival, The Wonder of Winter – A Celebration of Light and Life from Dec. 20 –27; the Hot Air Balloon Festival across two weekends, Jan. 31–Feb. 2, and  Feb. 7–9; and the spectacular Fursan Festival – the King's Cup horse show Jan. 31–Feb. 2. Al-Ula will also play host to a series of concerts performed under the stars in a specially built arena, including global superstars such as Lang Lang (Jan. 18), Andrea Bocelli (Feb. 1) and Yanni (Feb. 8).
 Take a journey to a distant land full of history and legend, and partake in unparalleled stargazing opportunities, revealing the wonders of the universe and the constellations. Guests will experience a sense of adventure beyond comparison as they visit one of the hundred ancient tomb sites in the valley where few have ventured before.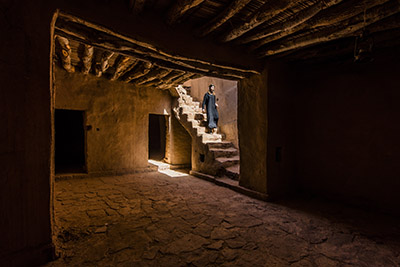 The ancient tomb sites carved into perpendicular cliffs up to four storys high feature low doorways decorated by Alexandrian masons in the first century AD, with Greek triangles, Roman pilasters, Persian flowers, Egyptian sphinxes and birds. Al-Ula is truly a crossroads of civilizations. These staggering monuments date back thousands of years, and could have been occupied by humans for hundreds of thousands of years. Carved into the rocky landscape are ancient petroglyphs of people and animals thought to be thousands of years old.
Don't miss the wondrous event set to be the Winter at Tantora Festival.
FX Excursions
FX Excursions offers the chance for once-in-a-lifetime experiences in destinations around the world.
Bahia Principe Hotels & Resorts invites travelers to celebrate the holidays at any of its properties in Riviera Maya, Mexico. There is no time like the present for you to experience a stay at one of these luxury resorts.
Sponsored Content
Much of the global business travel industry has already made sustainable business travel a priority with a focus on reducing emissions and their environmental footprint. But the industry, as well as external stakeholders, such as policymakers, recognize more needs to be done.
After a two-year hiatus from in-person sporting and outdoor recreation events, the seaside, car-free town of Las Catalinas in Guanacaste, Costa Rica, recently announced the return of the annual Tri Las Catalinas, an off-road, multisport triathlon, Feb. 15–18.