Fuel-Efficient 737 Max 9 Comes to United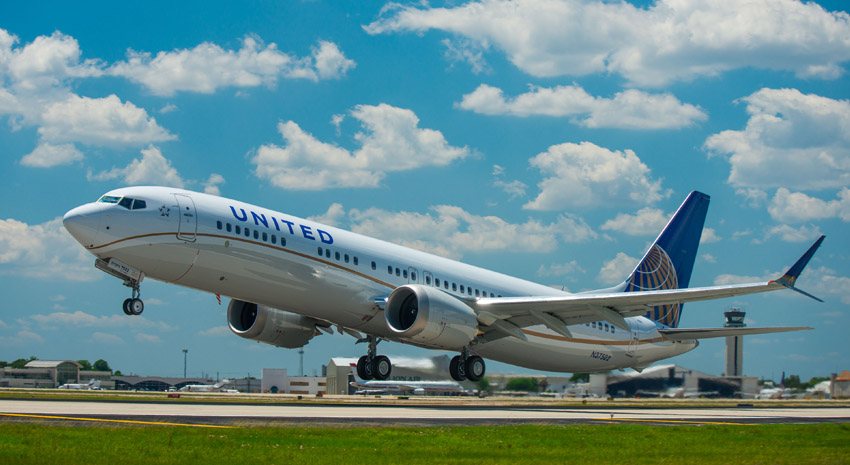 Photo: SPONSORED © United Airlines
- June 6, 2018
United Airlines® took delivery of its first Boeing 737 MAX 9 in April from the Boeing Delivery Center in Seattle. The new aircraft arrived just after Earth Day — fitting for an aircraft that reduces fuel use and CO2 emissions significantly when compared with older generation aircraft.
The aircraft's livery is similar to that used on the fuel-efficient Boeing Dreamliner aircraft, allowing employees and travelers to easily recognize both types of airplanes for their superior fuel efficiency. Two additional 737 MAX 9 aircraft are expected this month, with a total of 10 in the United fleet by the end of 2018.
Experience the game-changing aircraft for yourself when it enters service on June 7, traveling from the airline's hub at Houston (IAH) to Anchorage (ANC), Austin (AUS), Fort Lauderdale (FLL), Orlando (MCO) and San Diego (SAN). Beginning June 29, the aircraft will operate additional routes from Los Angeles (LAX).