As a founding member of the SkyTeam global alliance with more than 81 years of experience, Aeromexico is Mexico's No. 1 airline and a strategic partner of Delta Air Lines. With 81 total destinations (and counting!), fly with us to make quick connections to more than 40 destinations across Mexico, six in Central America and nine in South America.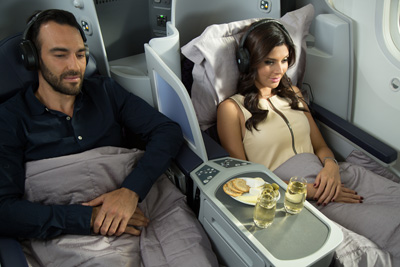 Experience Aeromexico's award-winning service, including complimentary bar service and meals on one of the most modern fleets in the industry.

FX Excursions
FX Excursions offers the chance for once-in-a-lifetime experiences in destinations around the world.
Banyan Tree Group recently announced its first-ever expansion into Japan with five new properties across four concepts. The hospitality group's partnership with Wealth Management Group saw Dhawa Yura and Garrya Nijo Castle launch in June, with two more properties slated to open now through 2026. Another partnership with Terraform Capital sees plans to build Cassia, a property in the ski resort of Niseko.
Sponsored Content
Global business travel is making its way back, even as the pandemic and other world events continue to challenge its return. In a recent poll from the Global Business Travel Association, more than four in five respondents (86 percent) from across the industry said they feel more optimistic than they did at the beginning of the year. Business travel bookings, the need to travel to do business and employee willingness to travel are all on the rise.
For many business and leisure visitors to Tokyo, squeezing in a few hours of shopping during the city's wet and humid early summer months can be somewhat unpleasant.