Internationally recognized as the world's most luxurious hotel, Burj Al Arab proudly rises out of its own manmade island, 280 meters away from the coastline, linked to the mainland by a gently curved causeway. The all-suite hotel offers 202 luxury duplex suites with stunning views of the Arabian Gulf and a wide selection of signature dining restaurants.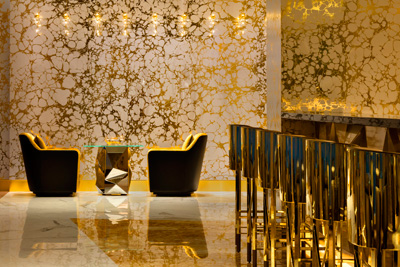 The unrivaled personalized service is a signature of Burj Al Arab. For the comfort and convenience of guests, each floor has a dedicated reception area, with check-in conducted in the privacy of the individual suite. The hotel also boasts one of the highest staff-to-suite ratio at seven to one. Burj Al Arab is the name synonymous with opulence and unparalleled service, and both its interior and exterior truly personifies the very essence of the word luxury. [youtube]https://www.youtube.com/watch?v=UN9-LoWBiu8[/youtube] [youtube]https://www.youtube.com/watch?v=30vyZDu1Tfo[/youtube] [youtube]https://www.youtube.com/watch?v=sCKH7JAVS2U[/youtube]
FX Excursions
FX Excursions offers the chance for once-in-a-lifetime experiences in destinations around the world.
Tucked away between the verdant hills of the Dominican Republic and beautiful waters of the Caribbean Sea, Samaná is the perfect year-round destination. No matter what time of year you choose to visit this hidden gem, you can check things off your travel bucket list. In the summer, escape the busy tourism hot spots and explore off-the-beaten path areas and activities; in the winter, embark on an eco-excursion like whale watching in Samaná Bay.
Sponsored Content
ISN'T IT TIME? It's time to treat yourself to the vacation you deserve, and Celebrity Cruises® offers the perfect escapes. With an award-winning fleet of ships that sail to more than 300 destinations around the world, Celebrity will take you almost anywhere you want to go in style. Enjoy stunning staterooms and suites, culinary experiences imagined by Michelin-starred chefs and intuitive service. Celebrity makes sure your vacation is effortless from the start, which is why drinks, WiFi and tips are Always IncludedSM on every sailing.
The coastal town of Belek in Antalya serves as the setting for the brand new, 5-star Cullinan Belek, named for the largest rough diamond ever discovered. Set along the sparkling azure waters of the Turkish Riviera, the new property boasts its own private white-sand beach, with 600 plush guestrooms (including 10 luxurious villas), all providing sea views. The hotel also has 13 swimming pools, 10 dining venues and five bars.