Internationally recognized as the world's most luxurious hotel, Burj Al Arab proudly rises out of its own manmade island, 280 meters away from the coastline, linked to the mainland by a gently curved causeway. The all-suite hotel offers 202 luxury duplex suites with stunning views of the Arabian Gulf and a wide selection of signature dining restaurants.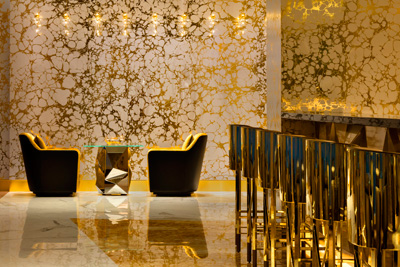 The unrivaled personalized service is a signature of Burj Al Arab. For the comfort and convenience of guests, each floor has a dedicated reception area, with check-in conducted in the privacy of the individual suite. The hotel also boasts one of the highest staff-to-suite ratio at seven to one. Burj Al Arab is the name synonymous with opulence and unparalleled service, and both its interior and exterior truly personifies the very essence of the word luxury. [youtube]https://www.youtube.com/watch?v=UN9-LoWBiu8[/youtube] [youtube]https://www.youtube.com/watch?v=30vyZDu1Tfo[/youtube] [youtube]https://www.youtube.com/watch?v=sCKH7JAVS2U[/youtube]
FX Excursions
FX Excursions offers the chance for once-in-a-lifetime experiences in destinations around the world.
Adventure tour operator Explore Worldwide recently conducted a study to find the most underrated travel experiences around the world. The operator analyzed more than 350 lesser-known destinations and experiences across more than 130 countries, ranking them based on how high its Trip Advisor score fared against how many people actually reviewed the activity and how many Google searches the experience received.
Sponsored Content
Start planning that long-awaited trip to the island of Ireland. With all travel restrictions now lifted, there has never been a better time to visit.
It's time to start dreaming of your next trip. Here's some destination inspiration for you. Take a visual journey through Buenos Aires, Argentina, with us.