Internationally recognized as the world's most luxurious hotel, Burj Al Arab proudly rises out of its own manmade island, 280 meters away from the coastline, linked to the mainland by a gently curved causeway. The all-suite hotel offers 202 luxury duplex suites with stunning views of the Arabian Gulf and a wide selection of signature dining restaurants.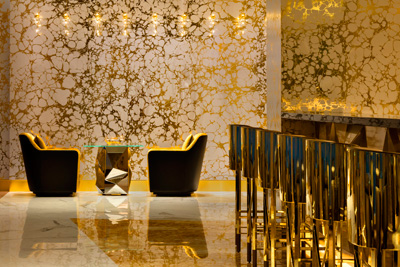 The unrivaled personalized service is a signature of Burj Al Arab. For the comfort and convenience of guests, each floor has a dedicated reception area, with check-in conducted in the privacy of the individual suite. The hotel also boasts one of the highest staff-to-suite ratio at seven to one. Burj Al Arab is the name synonymous with opulence and unparalleled service, and both its interior and exterior truly personifies the very essence of the word luxury. [youtube]https://www.youtube.com/watch?v=UN9-LoWBiu8[/youtube] [youtube]https://www.youtube.com/watch?v=30vyZDu1Tfo[/youtube] [youtube]https://www.youtube.com/watch?v=sCKH7JAVS2U[/youtube]
FX Excursions
FX Excursions offers the chance for once-in-a-lifetime experiences in destinations around the world.
Austrian Airlines plans to bring back its Flying Chefs program this summer, returning after a three-year break due to the COVID-19 pandemic. In partnership with its caterer DO & CO, chefs employed by the catering company will offer a complete gourmet experience to passengers traveling in Austrian's business class on long-haul flights.
Sponsored Content
Learning more about our readers' travel habits and preferences ensures Global Traveler delivers the content you desire. As the travel industry has adapted and changed over the last few years, it's more important than ever to connect. To best meet your short- and long-term travel content needs, please help us!
With spring on our doorstep, the world prepares to see bursts of color, from bold bluebells to vibrant cherry blossoms. While every destination welcomes spring, these places not only see beautiful flowers blossom but also celebrate these blooms with festivals and floral-themed offers from local hotels.