Located in the South Pacific, The Islands of Tahiti are just eight hours by air from California. Surrounded by pristine, crystal-clear blue waters, the 118 islands and atolls offer natural beauty, authentic island culture and unique French Polynesian style. The Islands of Tahiti are world-renowned for white-sand beaches, stunning turquoise lagoons and varied landscapes ranging from coral atolls to volcanic mountain peaks. Privacy comes naturally in The Islands of Tahiti and offers visitors the space to relax and reconnect and to be Embraced By Mana. Mana is the life force and spirit that connects all things in The Islands of Tahiti.
Accommodations
In this new world we live in, The Islands of Tahiti are uniquely well-suited for travel. With accommodations that range from luxurious overwater bungalows, Tahitian Guesthouses composed of only a few rooms, catamarans and boutique cruise lines, private villas and even private islands, The Islands of Tahiti offer plenty of fresh air, privacy and tranquility. Travelers can feel confident in choosing The Islands of Tahiti for their next trip, knowing they can truly relax and release from cares amid pristine beaches, intimate and secluded bungalows, and fragrant tropical breezes.
Things To Do
Dreaming about a romantic night in Tahiti, daily breakfast at a quaint café on Moorea, or a crystal-clear lagoon view from an overwater bungalow on the island of Bora Bora? The Islands of Tahiti offer a mix of tropical adventure and blissful relaxation. There are plenty of unique activities to make your trip unforgettable, such as canoeing, paddle boarding or soaring over the sea on a paraglider; attending a vibrant Polynesian dance show; lounging on the white-sand beaches of Bora Bora; or sampling island fare at roulottes (food trucks) in Papeete. With so many options for activities, including unique cultural and dining experiences, hiking, incredible snorkeling and diving, sailing and cruising, and much more, you can do as much or as little as you like. Putting together your dream vacation in The Islands of Tahiti is easier than you think! Start planning now.
As one of the few places in the world that still feels truly untouched, The Islands of Tahiti are a dream destination that beckons travelers to take refuge from the rest of the world. Whether you are looking for romance, adventure, luxury or leisure, a unique and memorable experience awaits in our 118 islands. When you and your loved ones are ready to visit The Islands of Tahiti, we are ready to welcome you warmly and safely. Maeva!
Learn more about entry requirements and traveling to The Islands of Tahiti by visiting our website.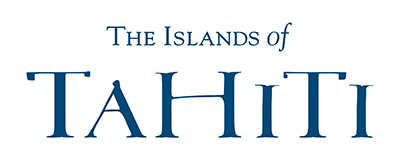 FX Excursions
FX Excursions offers the chance for once-in-a-lifetime experiences in destinations around the world.
Mövenpick, Accor's premium Swiss-born hospitality brand, officially launched its first property in New Zealand. Situated in Auckland, Mövenpick Hotel Auckland sets a new standard in the world of hospitality with unique and exciting amenities and a warm, contemporary design found throughout the property.
Sponsored Content
Start planning that long-awaited trip to the island of Ireland. With all travel restrictions now lifted, there has never been a better time to visit.
Turkish Airlines offers premium travelers something new. After signing an agreement with fashion brands Coccinelle and Hackett, the carrier introduced redesigned premium amenity kits for its business-class passengers flying eight hours or more on long-distance flights. The new kits were introduced April 29.