The Global Business Travel Association (GBTA) believes business travel is a fundamental force for good and brings the industry together to connect, innovate and set new standards. With members from across the globe, GBTA engages the many voices of business travel to build a collective future, providing a platform for buyers and suppliers to come together, connect with peers, grow their network and shape the future of the industry.
As the hub for community, learning and advocacy, GBTA provides members with tools to advance their careers and expand their knowledge, creating a space for all to share their perspectives, evolve best practices and debate issues that matter.
Community building is an essential component of GBTA's mission. GBTA seeks to strengthen the bonds that empower the business travel industry, providing opportunities for connecting at a business and personal level. GBTA brings buyers and suppliers together to both deepen existing relationships and form new ones. Members can connect with colleagues, grow their network and give back to the industry —  sharing their insights with peers or as mentors to future travel leaders.
From the essentials of travel management to research and member polls on hot topics to peer learning and insights, GBTA provides the forum for members to learn about what is important to them. GBTA also has the privilege and duty to represent the many varied views of the global business travel community. GBTA provides the space for learning and debate on global trends, but also their impact and how that might vary by region. And representing the collective voices, GBTA advocates for the common interests of the industry with regional policymakers.
GBTA is the world's premier business travel and meetings trade organization headquartered in the Washington, D.C. area serving stakeholders across six continents. GBTA and its 7,600-plus members represent and advocate for the $1.158 trillion global business travel and meetings industry. GBTA and the GBTA Foundation deliver world-class education, events, research, advocacy and media to a growing global network of more than 28,000 travel professionals and 125,000 active contacts.
For more information on GBTA and how you can become a member, visit gbta.org.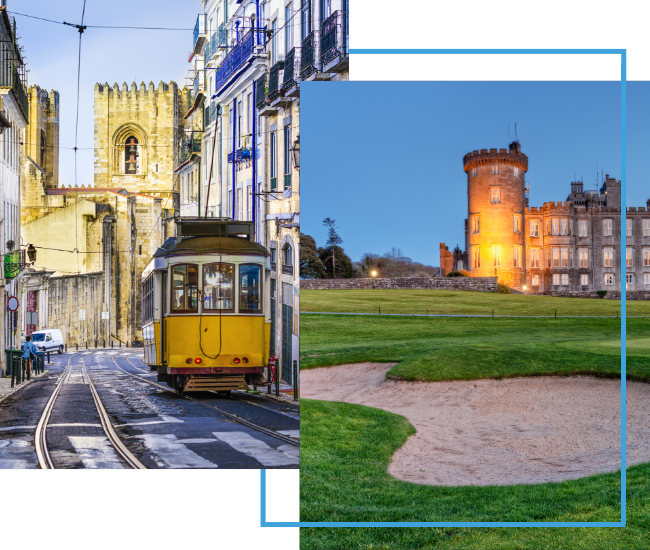 FX Excursions
FX Excursions offers the chance for once-in-a-lifetime experiences in destinations around the world.
Explore Excursions
There is something magical about sipping a glass of local wine while watching the sun slip into the Aegean Sea as the afterglow tinges traditional, white-washed Cycladic houses with glorious shades of rose, purple and gold. Ancient Greeks believed Helios, the Sun God, caused sunsets by driving his fiery chariot into the sea. Standing at water's edge in Mykonos, watching the sky slowly turn from purple to inky black, you almost believe it.
The prospect of a post-visit treasure hunting session inside the shops of landmark museums such as the Louvre in Paris, the Uffizi Gallery in Florence and The British Museum in London can be irresistible. However, some of Europe's smaller and more unusual museums boast retail spaces with a surprising "wow" factor, often as well-curated as the galleries.