IHG® Business Edge provides small- to midsized enterprises with benefits and confidence to navigate the evolving business travel environment.
As the world prepares to resume travel, companies of all sizes are adjusting to new travel norms and expectations brought on by the global pandemic. For small- and mid-sized enterprises who depend on travel for business growth, this unprecedented disruption has created an especially challenging environment to ensure profitability. And with growing fatigue related to virtual meetings, companies are eager to return to a situation where they can safely maintain operations and increase meaningful engagement with customers.
If a SME can find the right travel partner, business travel can still be an option so when revenues return, smaller companies will still be top of mind. By partnering with a trusted global hotel brand, businesses can be confident measures are being taken to instill high standards of cleanliness and safety on property.
Building on a longstanding commitment to cleanliness across nearly 5,900 hotels, IHG® has introduced new procedures in its hotels to support wellbeing throughout the entire stay. By using new science-led protocols and service measures, IHG is enhancing its IHG Way of Clean program, a global brand standard in place since 2015, to include additional COVID-19 protocols and best practices, and has partnered with industry-leading experts Cleveland Clinic, Ecolab and Diversey to incorporate measures to enhance guest confidence and trust in its cleanliness, hygiene and safety practices in this new environment. IHG also launched the global IHG Clean Promise in June, to reassure guests they will experience high levels of cleanliness when they check into their room; if not, the hotel will make it right.
While business travel may be slow to resume, SMEs can still find ways to offer travel benefits without increasing company costs. IHG Business Edge, a free-to-use corporate travel solution, enables travel managers to give attractive benefits to employees to increase in-policy bookings, drive savings for the company and simplify travel management — all backed by the assurance of working with a trusted hotel partner. The IHG Business Edge portal, which provides visibility into spend for travel managers, premium content, volume-based discounts and many other benefits, also works with employees' IHG® Rewards Club accounts, upgrading them to Gold Elite status after their first stay and allowing them to use their corporate ID for discounted personal travel as well.
Research proves a strong correlation between employee satisfaction with benefits and overall job satisfaction, and IHG Business Edge provides SMEs with the benefits, insight and confidence they need to navigate the increasingly dynamic business travel landscape.
To learn more, visit businessedge.ihg.com or read about IHG's commitment to cleanliness at ihg.com/clean.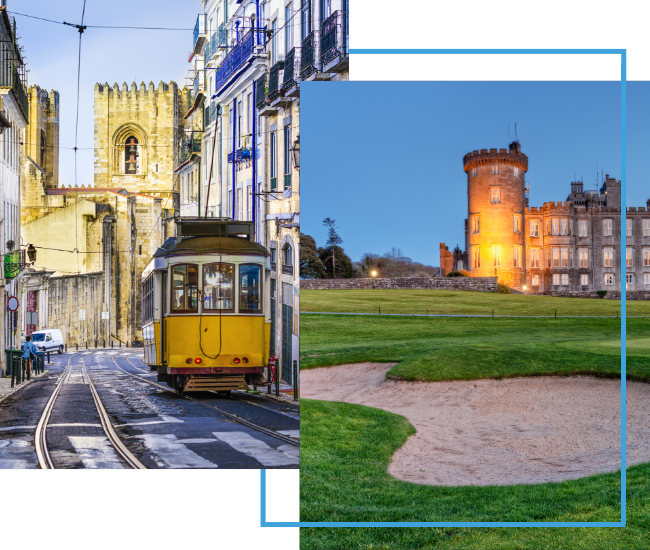 FX Excursions
FX Excursions offers the chance for once-in-a-lifetime experiences in destinations around the world.
Explore Excursions
Think of Tokyo and your mind may wander to the neon signs and bustling crowds of Shibuya and Shinjuku, or the tranquility of the Meiji Jingu shrine, but this huge city offers much to those who explore away from the main tourist areas.
Sponsored Content
Embracing a life well lived often means embracing a life well-traveled. Every journey becomes a canvas for experiences that shape our lives and at the heart of every adventure lies the indispensable companion: quality luggage.
Automotive museums of all sizes will always capture the imaginations of car and racing aficionados. However, the best deliver a lot of substance beyond the machine itself. Some place an emphasis on science and technology or history, while others display iconic cars from film and television. Museums established and operated by the world's top automakers (think Mercedes, BMW, Audi and Porsche in Germany, and Toyota, Honda and Nissan in Japan) have built-in followings.