The award-winning frequent-flyer program boasts many features to love.
All frequent-flyer programs are not created equal. In today's competitive climate, it's harder than ever to stand out from the crowd, but United Airlines continues to do just that with its MileagePlus program.
Here are just five reasons United MileagePlus shines brighter than the rest.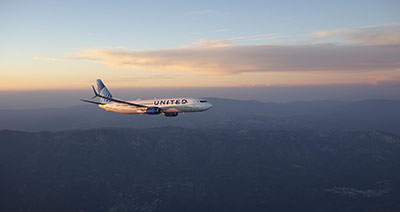 Proven Track Record
Since 1981, United MileagePlus has rewarded loyalty, offering premium perks and benefits to its frequent travelers. With nearly 40 years of quality service, it has perfected the program's ins and outs. However, the airline isn't afraid of innovation, either, and MileagePlus strives to take the needs and wants of its loyal members into consideration as it continues to develop. Expect it to get even better over the next 40 years.
The Deciding Factor
According to customer research, travelers say the No. 1 reason they choose United Airlines is because of the MileagePlus program. That's a glowing endorsement of the program, proving no matter the routes, airports or pricing, United customers know the best when they see it and book flights accordingly.
Because You Said So
The readers of Global Traveler voted United MileagePlus Best Overall Frequent-Flyer Program for 15 consecutive years in the annual GT Tested Reader Survey awards. That's the entire lifespan of the survey! These voters are among the most intrepid travelers in the country, making 11 or more round-trips a year, so rest assured they know the best from the rest.
Plenty of Benefits
The benefits allow United MileagePlus to really standout. Membership is free and it's easy to use miles on travel, hotels or gift cards. Additionally, Premier member benefits make the entire journey more enjoyable with earlier boarding, priority check-in, complimentary checked bags and more. Partnerships with hotels and car rental agencies mean more ways to use your miles and the MileagePlus X app allows members to redeem miles at common retailers.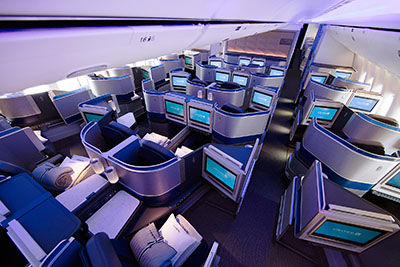 A Better Overall Flight Experience
MileagePlus members used miles to book 5.8 million award tickets in 2018. MileagePlus members have access to more than 1,300 destinations, with award travel available to more destinations than any other U.S. carrier through United and Star AllianceTM. Premier members and select United Chase Cardmembers enjoy unrestricted access to award flights and no blackout dates. With United MileagePlus, there's more ways to use miles than with any other U.S. airline's loyalty program.
Learn more and sign up today at united.com.
FX Excursions
FX Excursions offers the chance for once-in-a-lifetime experiences in destinations around the world.
JW Marriott makes its way into Spain with the unveiling of JW Marriott Hotel Madrid. The hotel lies within the Canalejas zone, merely steps away from theaters and prestigious art institutions, as well as other popular landmarks and attractions.
Sponsored Content
Exclusive Sailing with Global Traveler
Wynn Las Vegas and Opus One Winery partner for the ultimate weekend wine escape April 28–30, bringing the Opus One experience outside the Napa Valley estate for the first time. Participants enjoy in-depth master classes, intimate tasting room experiences, food and wine parings from Wynn chefs, and an Opus One Under the Stars outdoor feast.