Last month, the Ace Hotel Chicago opened its rooftop bar, the final portion of the hotel to open since it began welcoming travelers in mid-July.
The bar's name is Waydown, and stems from a song by Illinois native John Prine. The fresh and urban interior has an industrial and somewhat dark feel to match the strong drinks and great views of the city skyline. The casual vibe matches the rest of the hotel, making it an easy spot to stop by on just about any evening, regardless of what you're up to, from bar-hopping to concerts to sporting events.
The bar is large, with room for 250, and a smaller patio that fits a little more than a dozen. Waydown won't have trouble filling the seats with its relatively affordable menu — cocktails starting a little lower than what is typical for the area, about $12. As far as bar food, expect a wide array of culturally inspired treats perfect enough to soak up the extra alcohol, but still refined enough to intrigue your palate.
Keep in mind, the Ace Hotel Chicago in the West Loop, is not situated for walking to the main tourist activities in Chicago. However, if you've been to the city multiple times, and are looking for a new neighborhood to enjoy, this hotel may just be right up your alley — close enough to the main attractions for a cheap Uber ride, but far enough away to provide a fresh experience, and just steps from cool and eclectic dining and drinks.
For more articles like this, visit trazeetravel.com.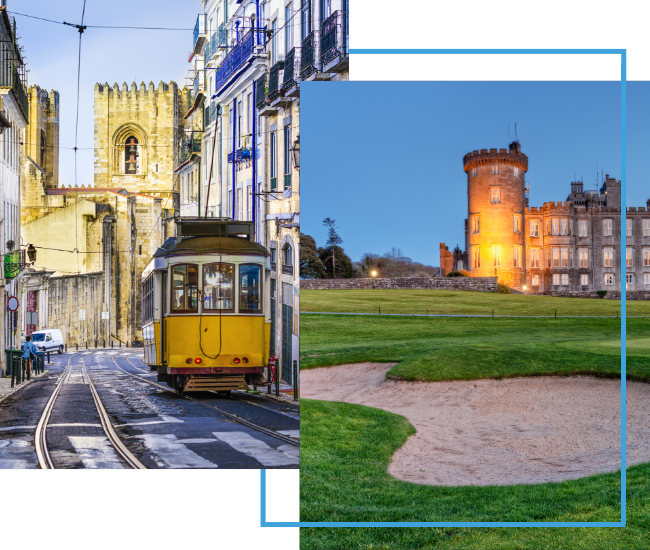 FX Excursions
FX Excursions offers the chance for once-in-a-lifetime experiences in destinations around the world.
Explore Excursions
Did the new film Oppenheimer rouse your interest in the nefarious world of international espionage? You can go straight to the real-life setting for covert actions this November (Nov. 10–12), when La Fonda on the Plaza in Santa Fe hosts a specially themed "Spies, Lies and Nukes" weekend. The hotel actually served as the retreat location for Manhattan Project scientists, who stayed at La Fonda on the Plaza to take a break from the stress of their work. During the weekend, the property's La Fiesta Lounge will make a tasty nod to those days by serving up a special Atomic Martini.
Sponsored Content
IHG Hotels & Resorts is thrilled to announce the launch of a new mobile product feature for members: IHG Wi-Fi Auto Connect. This feature is now available exclusively in the IHG One Rewards mobile app for both iOS and Android users and will automatically connect IHG One Rewards members to WiFi upon arrival at more than 5,000 IHG hotels worldwide — no separate passwords or log-ins needed. This is in addition to the exciting benefits of being an IHG Business Edge member. IHG Business Edge provides small- and medium-sized businesses access to a user-friendly portal that displays comprehensive spending and savings data while providing the convenience of direct booking with a guaranteed discount.
Ever want handcrafted martinis and freshly shucked oysters delivered straight to your room? The Read House's New Martinis & Pearls service has you covered. Shining in 1920s-themed decor, the historic hotel in the heart of Chattanooga offers a true Gatsby-esque experience, now further elevated with this upscale amenity. Guests can now indulge in their perfectly chilled martini, made to order, and "pearls" (oysters) in the comfort of their room.