The Islands of Tahiti offer a range of captivating activities for travelers with diverse interests, from hiking to breathtaking waterfalls, riding horses on secluded beaches; swimming with sharks; or immersing in Polynesian culture through traditional dance, music and art. For watersports enthusiasts, the crystal-clear lagoons offer exhilarating experiences like surfing, kiteboarding and paddleboarding. And if you're looking to relax, the pristine beaches, overwater bungalows and tropical sun offer the perfect setting. With 118 islands and atolls to explore, island hopping is an excellent way to experience the full diversity of The Islands of Tahiti. With its blend of adventure, culture and relaxation, The Islands of Tahiti offer a truly unique travel experience.
Land Activities
Visitors can dive into the vibrant cultural tapestry of The Islands of Tahiti through various land activities. Enjoy spectacular Tahitian music and dance shows; explore ancient temples, tikis and petroglyphs; or explore the world of traditional tattooing and craftsmanship. Shop at Tahiti's largest market, Le Marché; explore museums; savor local cuisine; and attend lively festivals like the Heiva i Tahiti for a rich cultural experience. For an authentic stay, consider a family-owned Tahitian Guesthouse, where warm hospitality and cultural immersion await.
The Islands of Tahiti beckon outdoor enthusiasts with their lush landscapes, inviting exploration through hikes; horseback rides; or exhilarating ATV, e-bike or 4×4 tours. Explore the local culture by visiting Tahitian pearl and vanilla farms. Thrill seekers can soar through the skies with ziplining, skydiving, parasailing and paragliding adventures. Take to the air for breathtaking views of turquoise lagoons and emerald mountains via scenic flights or helicopter rides. Golfers can tee off against stunning natural backdrops, and as night falls, stargazing unveils a tranquil experience unique to these islands.
Stay in an exquisite overwater bungalow, where the soothing melody of the ocean serenades your stay. Savor the romance of a canoe breakfast or enjoy dinner on the beach under the shimmering stars. Pamper yourself at a Polynesian spa, where ancient wellness traditions rejuvenate the body and soul. And for those looking to make lasting memories, The Islands of Tahiti provide an enchanting backdrop for weddings, including options for LGBTQ+ couples, affirming that love knows no boundaries in this tropical paradise.
Water Activities
Water enthusiasts will find a true aquatic paradise in The Islands of Tahiti. Dive into the crystal-clear waters, where vibrant corals teem with a kaleidoscope of marine life. Snorkeling and diving adventures provide opportunities for encountering colorful tropical fish, graceful rays, and curious dolphins and sea turtles in their natural habitat. Embark on a cruise to uncover the unspoiled beauty of these 118 islands and atolls, or opt for a more personalized journey with a chartered yacht. Ride the waves with activities like surfing, paddleboarding, kitesurfing, windsurfing and jet skiing. For a more tranquil experience, glide across the serene waters in an outrigger canoe or kayak, or relax on a glass-bottom boat and indulge in a mesmerizing sunset cruise.
Explore the unique variety of beaches, from pristine white and volcanic black to rare pink-sand shores. Discover the lagoons and their hidden treasures on a guided tour, complete with a picnic where you'll savor local delights amidst breathtaking scenery. For an eco-friendly adventure, consider adopting a coral and contributing to the preservation of these delicate ecosystems.
Now is the time to book your flight to The Islands of Tahiti with Air Tahiti Nui. With 8-hour nonstop flights from Los Angeles and 10-hour nonstop flights from Seattle, it has never been easier to experience paradise for yourself. Come and discover why you will treasure every moment in The Islands of Tahiti. Learn more at https://tahititourisme.com/en-us/treasureeverymoment/ and https://us.airtahitinui.com/.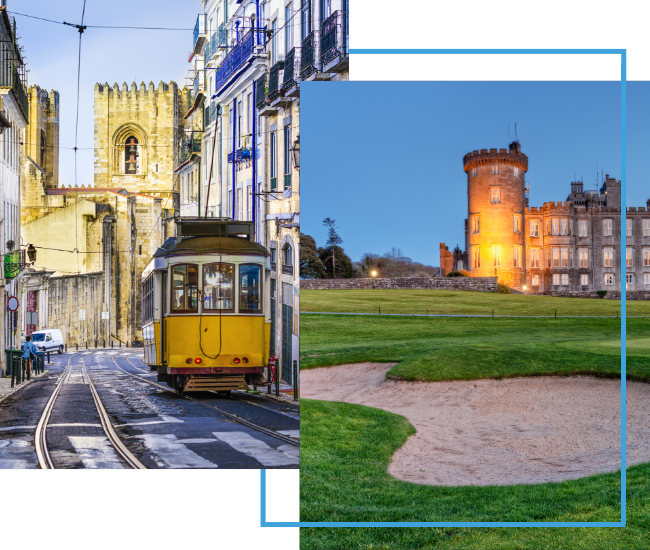 FX Excursions
FX Excursions offers the chance for once-in-a-lifetime experiences in destinations around the world.
Explore Excursions
More than 22 million visitors pour into Bangkok each year, adding to the roughly 11 million residents of the Thai capital famous for its bustling streets. Packed with food carts, markets and cultural spectacles, life in Bangkok is unusually defined by its vibrant street scene, both day and night. That means you don't necessarily need a solid plan when heading out on any given evening.
Sponsored Content
In an increasingly digital and interconnected world, the Global Business Travel Association (GBTA) Convention remains an indispensable platform for business travel industry professionals seeking to make the most of the power of face-to-face connections. Taking place August 13–15 in Dallas, the 2023 GBTA Convention provides the unique opportunity for professionals and companies to join visionaries, thought leaders and industry experts for meaningful networking, cutting-edge insights and inspiring innovation.
As first-time restaurateurs, but with plenty of hospitality-related experience, Ria and Kevol (Kev) Graham were not entirely comfortable opening their first restaurant in the Brooklyn neighborhood of Williamsburg, where several upscale restaurants and 5-star hotel dining is just a block away. And to make matters worse, they opened in July 2020, when New York City was in the middle of the COVID-19 pandemic.