American Airlines has partnered with BLADE and The Private Suite to offer a new line of luxury experiences for travelers at JFK and LAX who desire an extra level of personalization and privacy.
With Helicopter Transfer powered by BLADE, travelers can select a designated pick-up location throughout New York City and enjoy a bird's-eye view as they bypass city traffic in a private helicopter ride to JFK.
Our most exclusive airport experience is available at The Private Suite in LAX. When using Five StarTM Private Departure, guests have access to a private TSA line for easy security clearance.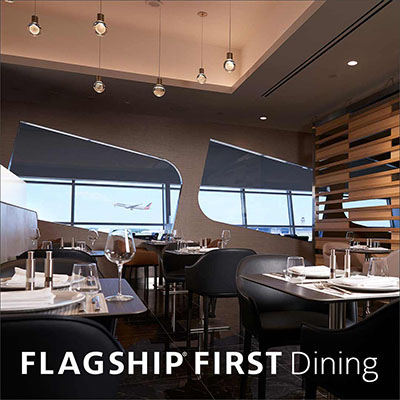 Once through security, travelers are taken to the terminal via Cadillac Ramp Transfer, where they may dine in Flagship® First Dining or enjoy an escort to their departure gate.
Returning travelers may take advantage of Five StarTM Private Arrival. When arriving from an international destination, they are transferred directly from the plane to The Private Suite, where a dedicated officer allows for hassle-free customs clearance. Domestic travelers can choose to have their bags delivered directly to their final destination, if within the greater Los Angeles area, or they can relax in Flagship® First Dining or The Private Suite if they are traveling without bags or prefer to collect their bags in person.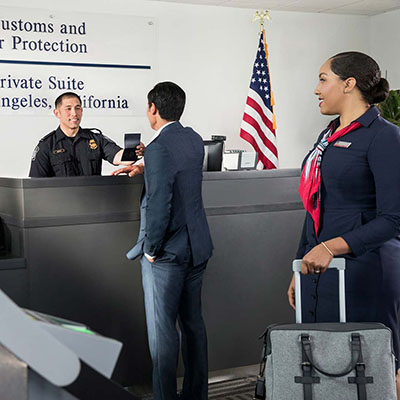 Five StarTM Service offers a premium and personal airport experience for you or your travelers' departures, connections or arrivals — services include Flagship® First Check-In, escort throughout the airport and to the gate, priority boarding and more. And for travelers wanting an additional level of comfort, Five StarTM Select presents all the same benefits plus access to the Flagship® Lounge and Flagship® First Dining.
Learn more about our services at aa.com/luxury
FX Excursions
FX Excursions offers the chance for once-in-a-lifetime experiences in destinations around the world.
Banyan Tree Group recently announced its first-ever expansion into Japan with five new properties across four concepts. The hospitality group's partnership with Wealth Management Group saw Dhawa Yura and Garrya Nijo Castle launch in June, with two more properties slated to open now through 2026. Another partnership with Terraform Capital sees plans to build Cassia, a property in the ski resort of Niseko.
Sponsored Content
Whether you prefer a villa on the beach or an ultra-luxe suite downtown, you'll find everything you're looking for in Los Cabos.
For many business and leisure visitors to Tokyo, squeezing in a few hours of shopping during the city's wet and humid early summer months can be somewhat unpleasant.