As the world evolves and our environment is constantly impacted by human action, it's often necessary to be reminded of our important relationship with the natural world. The Eden Project is an educational charity aimed at doing just that — connecting people with the natural living world and all of its beautiful diversity. The project's original visitor center, located in Cornwall, England, features massive Biomes housing the largest rainforest in captivity, beautiful plants and exhibitions.
This summer, the Eden Project announced the launch of a new company to drive the establishment of Edens around the world. Eden Project International is a new entity planning to deliver the Eden mission and social and ecological benefits to new destinations around the world. It will focus on big global challenges as defined by localities — soil, water, food, biodiversity — and work in collaboration with a variety of organizations, companies, communities and research groups.
"Eden's mission is to explore our dependence on the natural world, to use that understanding to excite people into delivering transformation where they live and to ask really serious questions about what a great future might look like for all of us. We want the new Edens to act as a heartbeat for those who feel the same way as we do and to develop in all of them the ability to tell the stories that inspire the people who are their constituency," said Sir Tim Smit, co-founder, Eden Project.
In its first 16 years, Eden attracted more than 19 million visitors and generated more than £1.7 billion.
Eden Project International is currently working on three projects in China and others in Australia and New Zealand. Other overseas projects, including the Middle East and North America, will be announced in the coming months.
In China, Eden Qingdao will explore the theme of water and its importance for sustaining life. Construction is due to start later this year. The second major project in China is the historic city of Yan'an, home to the terracotta warriors. The project will explore the theme of land and soil, showcasing ecological restoration as a vital tool for the future. The third Eden project in China is based at Sheng Lu Vineyard in Beijing, and will be a place to reconnect with nature.
In Australia, Eden is looking to regenerate an environmentally damaged piece of land around the Hobart port area, and in New Zealand, Eden is working with a local trust to develop plans for social enterprise and attraction in an area of the earthquake-damaged Red Zone. Here, Eden will explore stories of nature and culture and will include restoration of native ecology along the River Avon.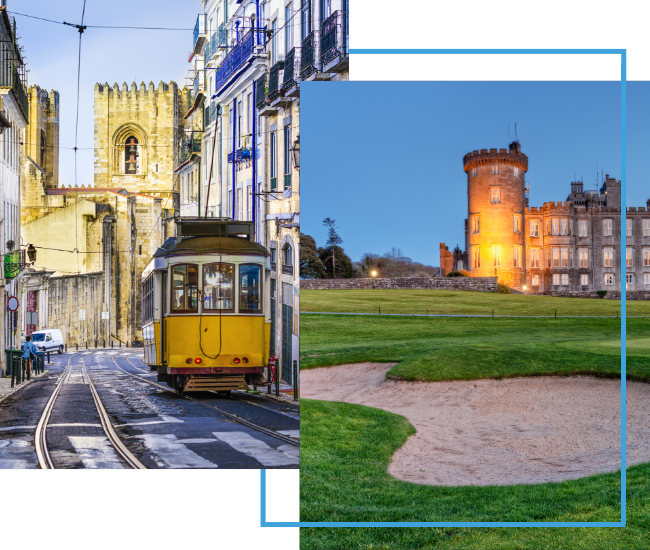 FX Excursions
FX Excursions offers the chance for once-in-a-lifetime experiences in destinations around the world.
Explore Excursions
Mazatlán, Mexico, has long been an attractive home destination for Canadian and American retirees, but, in recent years, young, digital nomads have also discovered the charms of this coastal city, finding inexpensive accommodations, beautiful weather and plenty of bandwidth for working remotely. The laid-back beach scene definitely eases the transition of relocating to Mexico's West Coast.
Sponsored Content
The Islands of Tahiti are among the most beautiful and sought-after vacation destinations in the world. The endless images of overwater bungalows with Bora Bora's majestic peak towering over waters of every shade of blue have an intrinsic pull. But with 118 islands and atolls to explore, there is so much more to this spectacular region of the Pacific.
Imagine yourself lounging in a stone cottage suite with a fireplace and freestanding tub, sipping hot chocolate in a rustic game and reading room with a raftered ceiling, and ice skating and cross-country skiing in the crisp mountain air. Sounds pretty perfect, doesn't it? Especially when you add in seasonal touches.