When American travelers make plans to visit Portugal, Lisbon is usually their first stop.
TAP Air Portugal flies to Lisbon from all 10 of its North American gateways, after all. But, from Newark, you may also choose to fly non-stop to Porto, the country's second city, fast becoming as popular as its bigger sister.
Porto is actually two destinations in one, divided by the majestic Douro River. Porto itself is on one side of the river while Vila Nova de Gaia, home to the area's port makers and the popular new World of Wine attraction, awaits on the other side of the river, easily accessible by foot on the Dom Luis I Bridge.
Porto is a city made for photographers. And the best way to see it is by foot — especially the riverfront. (The tram is perhaps more helpful for Porto's hills.)
The Ribeira (riverfront) walk takes in many historic buildings, dappled with terracotta roofs against the bustling Douro River.  Keep an eye out for the beautiful blue azulejo tiles everywhere, first brought to Portugal from Seville in the 15th century by King Manuel I.
While visiting, don't forget to:
Take a sightseeing cruise down the Douro River, along the old route once used by wine merchants transporting Port from the Douro valley to the cellars, passing under the famous Gustav Eiffel-designed Dom Luis I Bridge.
Eat as many Pasteis de Nata as possible. Legend has it frugal Portuguese nuns who had left-over yolks after using egg whites as starch created the famous egg custard tart.
Discover the Baixa and Bolhao districts. These are some of Porto's most historic areas. Stroll the picturesque, cobblestone streets and enjoy getting lost in the beauty of Porto as you stumble across some of the city's most popular attractions, including Mercado do Bolhão, Majestic Cafe, Rua Santa Catarina and Palácio do Bolsa.
Challenge yourself to eat Porto's famous sandwich, the Francesinha. You'll have walked off the breakfast calories and earned a hearty lunchtime reward. Porto's famous Francesinha is filled with thick steak, sausage and ham, topped with melted cheese, and then covered in a tomato-based sauce and topped with an egg.  It's quite a meal, or worth splitting with a friend.
Visit Livrario Lello, Porto's Harry Potter library. It's said this bookstore inspired JK Rowling's Hogwarts after she spent two years living in Porto teaching English. Designed by Francisco Xavier Esteves in a Neo-Gothic style, the bookstore was inaugurated by the Lello brothers in 1906. With intricately carved Gothic wood-paneling, a grand curving staircase, floor-to-ceiling bookshelves and a stained-glass skylight, it's been a big hit and a must-see for Harry Potter fans.
Explore the World of Wine. The Douro Valley has produced Port since the 17th century. Nowadays, the region is protected as the world's only true Port wine producer. Across the bridge from Porto, on the Vila Nova de Gaia side, lies the area's best and most popular Port houses, an easy walk to visit all of them. But, up the hill from the riverfront, is also a new attraction, World of Wine, with 12 dining venues and a maze of port caves.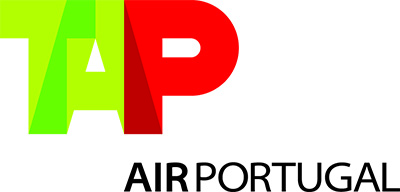 FX Excursions
FX Excursions offers the chance for once-in-a-lifetime experiences in destinations around the world.
Mövenpick, Accor's premium Swiss-born hospitality brand, officially launched its first property in New Zealand. Situated in Auckland, Mövenpick Hotel Auckland sets a new standard in the world of hospitality with unique and exciting amenities and a warm, contemporary design found throughout the property.
Sponsored Content
Set on a seaside bluff overlooking Land's End in Cabo San Lucas, Vista Encantada Spa Resort & Residences is a Baja paradise specializing in serene vistas and impeccable hospitality, offering a Pacific coast lifestyle with authentic Mexican touches. Guests can now earn a fourth night free at the stunning resort, plus a $100 resort credit, when booking through March 20, for travel through June 15.
Turkish Airlines offers premium travelers something new. After signing an agreement with fashion brands Coccinelle and Hackett, the carrier introduced redesigned premium amenity kits for its business-class passengers flying eight hours or more on long-distance flights. The new kits were introduced April 29.