LATAM Airlines launches July 2nd the only non-stop flight from Boston to São Paulo.
For travelers from Boston (BOS) to São Paulo (GRU), it's time to travel smarter and take the most direct route. And LATAM Airlines is the only airline that can get you between these two cities non-stop. South America is home for LATAM Airlines, so who better to take you there?
Beginning July 2, the airline launches four non-stop flights per week between the two economic hubs. Flights depart Boston at 6:05 p.m. Monday, Wednesday, Thursday and Saturday, arriving in São Paulo at 5:25 a.m., for a 10-hour, 20-minute journey. The return departs São Paulo at 11:55 p.m. Tuesday, Wednesday, Friday and Sunday, arriving in Boston at 9:10 a.m. A Boeing 767 serves this route with 191 economy-class seats and 30 Premium Business seats…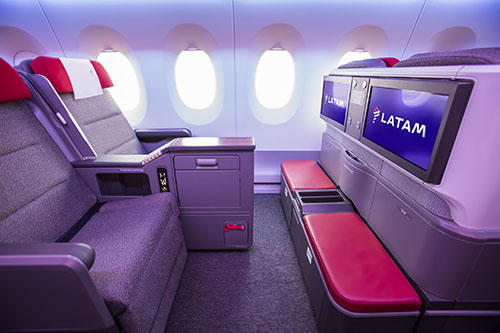 This groundbreaking route offers passengers unlimited adventure. From São Paulo, travelers can continue on to 120 destinations  throught South America including Brazil, or  Peru, Chile, Argentina, and more.. Its early morning arrival in São Paulo means both business and leisure travelers can make the most of their trip, either sightseeing and visiting with family and friends or hitting the ground running with meetings. The non-stop flight eliminates the need for pesky connections, layovers and plane changes.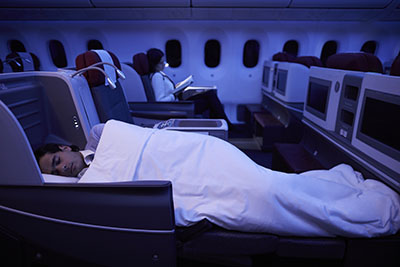 For corporate travelers, LATAM's Corporate Travel Contract combines business with pleasure, offering better rates, perks and significant benefits across all of South America.
Enjoy all of the benefits of flying with LATAM Airlines, the leading airline in South America. Learn more (latam.com).
FX Excursions
FX Excursions offers the chance for once-in-a-lifetime experiences in destinations around the world.
Airplane travel evokes a lot of emotions these days: excitement, anticipation, uncertainty and nervousness, just to name a few. But when you do take to the skies again, the giddiness of getting pampered at 35,000 feet can most certainly wash away the surrealness of the past year and a half — at least for the duration of a long- haul flight — as you sip Champagne and slip your feet into plush slippers. While some global airlines have paused or pushed back plans for upgrades and refreshes to their premium cabins, others have introduced exciting changes that await in your pod or lie-flat bed in first and business classes. What's more, amenities like privacy screens, sliding suite doors and space to spread out all serve a dual purpose as methods to luxuriate in the air while keeping social distance. Here are some nice- ties to expect now and in the near future, from retrofitted seat configurations to updated décor to Michelin-starred meals:
Sponsored Content
The Global Business Travel Association's (GBTA) Convention 2021 will be unlike any other convention before it, as we come together in person for the first time since the business travel industry drastically changed and look forward to rebuilding and reshaping the future. GBTA Convention 2021 will bring all of us together to learn from experts and each other, in-person at Orange County Convention Center in Orlando, Florida, Nov. 17–19. The safety of our attendees is our top priority. View health and safety protocols.
United Airlines is making international travel more accessible. United announced the largest trans-Atlantic expansion in its history, including 10 new flights and five new destinations including Amman (AMM), Jordan; Bergen (BGO), Norway; Azores (PDL), Portugal; Palma de Mallorca (PMI), Spain; and Tenerife (TFS) in the Spanish Canary Islands. All new routes, set to begin in spring 2022, are not served by any other North American carrier.