LATAM Airlines launches July 2nd the only non-stop flight from Boston to São Paulo.
For travelers from Boston (BOS) to São Paulo (GRU), it's time to travel smarter and take the most direct route. And LATAM Airlines is the only airline that can get you between these two cities non-stop. South America is home for LATAM Airlines, so who better to take you there?
Beginning July 2, the airline launches four non-stop flights per week between the two economic hubs. Flights depart Boston at 6:05 p.m. Monday, Wednesday, Thursday and Saturday, arriving in São Paulo at 5:25 a.m., for a 10-hour, 20-minute journey. The return departs São Paulo at 11:55 p.m. Tuesday, Wednesday, Friday and Sunday, arriving in Boston at 9:10 a.m. A Boeing 767 serves this route with 191 economy-class seats and 30 Premium Business seats…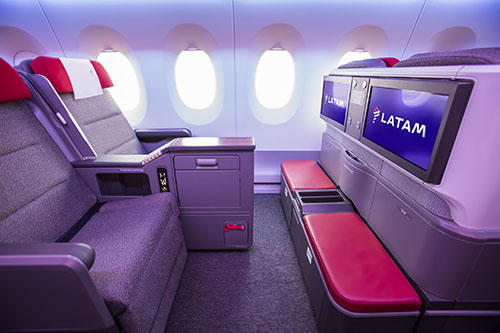 This groundbreaking route offers passengers unlimited adventure. From São Paulo, travelers can continue on to 120 destinations  throught South America including Brazil, or  Peru, Chile, Argentina, and more.. Its early morning arrival in São Paulo means both business and leisure travelers can make the most of their trip, either sightseeing and visiting with family and friends or hitting the ground running with meetings. The non-stop flight eliminates the need for pesky connections, layovers and plane changes.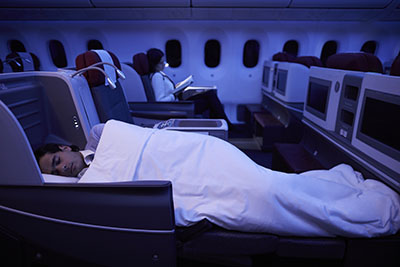 For corporate travelers, LATAM's Corporate Travel Contract combines business with pleasure, offering better rates, perks and significant benefits across all of South America.
Enjoy all of the benefits of flying with LATAM Airlines, the leading airline in South America. Learn more (latam.com).
FX Excursions
FX Excursions offers the chance for once-in-a-lifetime experiences in destinations around the world.
Bahia Principe Hotels & Resorts invites travelers to celebrate the holidays at any of its properties in Riviera Maya, Mexico. There is no time like the present for you to experience a stay at one of these luxury resorts.
Sponsored Content
TAP Air Portugal, or rather Transportes Aéreos Portugueses, was founded 77 years ago, March 14, 1945, and flew its first commercial flight September 19, 1946, inaugurating service from Lisbon to Madrid, Spain, aboard a Douglas DC-3.
After a two-year hiatus from in-person sporting and outdoor recreation events, the seaside, car-free town of Las Catalinas in Guanacaste, Costa Rica, recently announced the return of the annual Tri Las Catalinas, an off-road, multisport triathlon, Feb. 15–18.