You probably didn't know you needed to visit the Dominican Republic until you learned about the new, beautiful, modern, all-inclusive resort in Punta Cana.
Thoughtfully conceived for both families and adults, Finest Punta Cana encompasses the perfect chic atmosphere blended in golden sand overlooking glorious turquoise hues.
Out of the ordinary, Finest Punta Cana is not the typical all-inclusive. This elegant resort brings impeccable style and remarkable bespoke service, whether seeking a family escape with kids' amenities or a sleek getaway in an adults-only area, like its own resort within a resort.
A True Haven to Indulge
Within its above-the-curve offerings, oversized suites and incredible design, you will be able to enjoy 13 restaurants and 16 bars, a massive main pool, and an unmatched spa fully equipped to give you extra pampering while on vacation.
Providing a distinctively all-inclusive experience, Finest Punta Cana not only seeks to exceed guest's expectations, but to connect with them through everlasting memories.
A True Caribbean Escape
Who doesn't love pleasant holidays? Finest Punta Cana's unique service offerings will entice you to make the Dominican Republic your "go-to" holiday destination. Whether you choose to make it a romantic one, travel with your friends and family or arrange a one-of-a-kind wedding on the grounds, expect nothing short of spectacular at this new all-inclusive resort in Punta Cana.
Mark Your Calendar
Finest Punta Cana is set to open its doors Oct. 1, so if you are still deciding where to go for well-deserved rest and recreation, take the plunge and discover all this resort has to offer.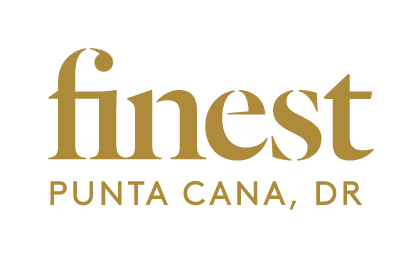 FX Excursions
FX Excursions offers the chance for once-in-a-lifetime experiences in destinations around the world.
It's time to start dreaming of your next trip. Here's some destination inspiration for you. Take a visual journey through Santorini, Greece, with us.
Sponsored Content
Located in the South Pacific, The Islands of Tahiti are just eight hours by air from California. Surrounded by pristine, crystal-clear blue waters, the 118 islands and atolls offer natural beauty, authentic island culture and unique French Polynesian style. The Islands of Tahiti are world-renowned for white-sand beaches, stunning turquoise lagoons and varied landscapes ranging from coral atolls to volcanic mountain peaks. Privacy comes naturally in The Islands of Tahiti and offers visitors the space to relax and reconnect and to be Embraced By Mana. Mana is the life force and spirit that connects all things in The Islands of Tahiti.
COJE Management Group raised the bar when it comes to cuisine and cocktails. The Boston-based group, founded by Chris Jamison and Mark Malatesta, offers guests the ultimate dining experience with old-world hospitality and an array of cuisines for every guest to enjoy. With culinary director Tom Berry incorporating the cuisines he encountered during his travels to South America, Cuba, Japan, Southeast Asia and France, each restaurant has distinguished itself as a must for anyone visiting Boston and each is designed exclusively in-house using inspiration from different regions and countries around the world.