You probably didn't know you needed to visit the Dominican Republic until you learned about the new, beautiful, modern, all-inclusive resort in Punta Cana.
Thoughtfully conceived for both families and adults, Finest Punta Cana encompasses the perfect chic atmosphere blended in golden sand overlooking glorious turquoise hues.
Out of the ordinary, Finest Punta Cana is not the typical all-inclusive. This elegant resort brings impeccable style and remarkable bespoke service, whether seeking a family escape with kids' amenities or a sleek getaway in an adults-only area, like its own resort within a resort.
A True Haven to Indulge
Within its above-the-curve offerings, oversized suites and incredible design, you will be able to enjoy 13 restaurants and 16 bars, a massive main pool, and an unmatched spa fully equipped to give you extra pampering while on vacation.
Providing a distinctively all-inclusive experience, Finest Punta Cana not only seeks to exceed guest's expectations, but to connect with them through everlasting memories.
A True Caribbean Escape
Who doesn't love pleasant holidays? Finest Punta Cana's unique service offerings will entice you to make the Dominican Republic your "go-to" holiday destination. Whether you choose to make it a romantic one, travel with your friends and family or arrange a one-of-a-kind wedding on the grounds, expect nothing short of spectacular at this new all-inclusive resort in Punta Cana.
Mark Your Calendar
Finest Punta Cana is set to open its doors Oct. 1, so if you are still deciding where to go for well-deserved rest and recreation, take the plunge and discover all this resort has to offer.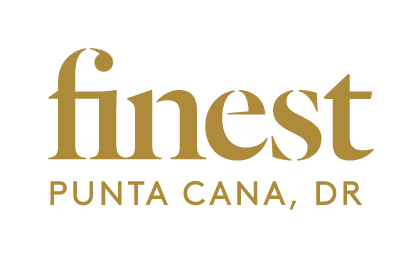 FX Excursions
FX Excursions offers the chance for once-in-a-lifetime experiences in destinations around the world.
The Dean Galway recently opened in the western coastal Irish city, making waves in the hospitality industry. Spanning 5,000 square feet, the property incorporates historic structures of the city, including part of the 19th-century Galway Clifden railway tunnel and a 19th-century stone building.
Sponsored Content
THE MOST EXCLUSIVE TOURS OF EGYPT EVER OFFERED
45 Park Lane recently opened CUT Terrace, a new alfresco dining experience created by Chef Elliot Grove. Featuring dishes from Wolfgang Puck's CUT menu and drinks from BAR 45, Grove celebrates U.K. producers and flavors with each dish.