At Avianca, we've been at your side since 1919 — the second-longest-running airline in the world! Over the years, we've provided you with an unforgettable flying experience tailored to keep you coming back time and time again, because we believe great service really goes a long way.
You will receive many benefits when choosing Avianca, like an all-inclusive fare (food, drinks and luggage), great onboard entertainment, world-class service, mobile pre-check and more. We also offer you extra benefits for an additional cost, like flying with your pet, bringing your sports gear, choosing a preferred seat, access to VIP lounges and upgrading to business class, just to name a few.
Traveling to Latin America? We got you covered with the largest selection of destinations to Central and South America through our main connection hubs: El Salvador, Bogota and Lima; and from there, you can visit Costa Rica, Guatemala, Colombia, Ecuador and more. And the more you travel, the more LifeMiles you earn!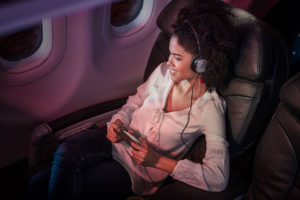 We want you to experience our onboard service, widely considered one of the best in the business. Every one of our employees will greet you with a smile and make you feel right at home. Many clients consider flying with us "an experience" — and it's a great one, we might add!
In short, here's why you should travel with us: amazing service, great flying experience, lots of customization for your trip, the best connections to Central and South America, and — most importantly — because we do everything for your love.
FX Excursions
FX Excursions offers the chance for once-in-a-lifetime experiences in destinations around the world.
Banyan Tree Group recently announced its first-ever expansion into Japan with five new properties across four concepts. The hospitality group's partnership with Wealth Management Group saw Dhawa Yura and Garrya Nijo Castle launch in June, with two more properties slated to open now through 2026. Another partnership with Terraform Capital sees plans to build Cassia, a property in the ski resort of Niseko.
Sponsored Content
Global business travel is making its way back, even as the pandemic and other world events continue to challenge its return. In a recent poll from the Global Business Travel Association, more than four in five respondents (86 percent) from across the industry said they feel more optimistic than they did at the beginning of the year. Business travel bookings, the need to travel to do business and employee willingness to travel are all on the rise.
For many business and leisure visitors to Tokyo, squeezing in a few hours of shopping during the city's wet and humid early summer months can be somewhat unpleasant.