At Avianca, we've been at your side since 1919 — the second-longest-running airline in the world! Over the years, we've provided you with an unforgettable flying experience tailored to keep you coming back time and time again, because we believe great service really goes a long way.
You will receive many benefits when choosing Avianca, like an all-inclusive fare (food, drinks and luggage), great onboard entertainment, world-class service, mobile pre-check and more. We also offer you extra benefits for an additional cost, like flying with your pet, bringing your sports gear, choosing a preferred seat, access to VIP lounges and upgrading to business class, just to name a few.
Traveling to Latin America? We got you covered with the largest selection of destinations to Central and South America through our main connection hubs: El Salvador, Bogota and Lima; and from there, you can visit Costa Rica, Guatemala, Colombia, Ecuador and more. And the more you travel, the more LifeMiles you earn!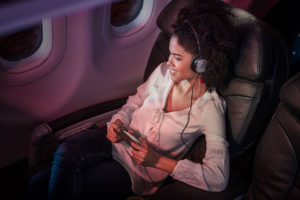 We want you to experience our onboard service, widely considered one of the best in the business. Every one of our employees will greet you with a smile and make you feel right at home. Many clients consider flying with us "an experience" — and it's a great one, we might add!
In short, here's why you should travel with us: amazing service, great flying experience, lots of customization for your trip, the best connections to Central and South America, and — most importantly — because we do everything for your love.
FX Excursions
FX Excursions offers the chance for once-in-a-lifetime experiences in destinations around the world.
Bahia Principe Hotels & Resorts invites travelers to celebrate the holidays at any of its properties in Riviera Maya, Mexico. There is no time like the present for you to experience a stay at one of these luxury resorts.
Sponsored Content
Experience the beauty of Alaska and save 60 percent off cruise fares on your second and fourth guests. Plus, drinks, WiFi and tips are all included.
After a two-year hiatus from in-person sporting and outdoor recreation events, the seaside, car-free town of Las Catalinas in Guanacaste, Costa Rica, recently announced the return of the annual Tri Las Catalinas, an off-road, multisport triathlon, Feb. 15–18.