Take the trip of your dreams with United MileagePlus
Have you ever wanted to go to Singapore, Iceland, Switzerland or Australia?
There's no need to wait — it's time to take advantage of the miles you earned with your United MileagePlus account.
You might ask yourself, why now? But we ask, why not now? Crossing off items on your bucket list now means you'll be able to add more items for the future. It even gives you the opportunity to return someday and share these experiences with your loved ones.
If you're celebrating a milestone, there's no better way to be festive than to put the miles you earn to good use. After all, you won't turn this age, celebrate this anniversary or complete this program again. Honor these events, as they should be commemorated.
It's no secret science directly links travel to happiness. Experiences satisfy us more than things, and travel is the ultimate experience.
Need more inspiration?
Here are a few ways MileagePlus members used their miles to take a once-in-a-lifetime trip, attend an exclusive experience or share the joy of travel with others.
Eric Chiang used a combination of miles and credit card points to embark on a journey around the world with one-way business- and first-class awards.
Here's a look at where he went:
Tokyo
Paris
Singapore
Johannesburg
Victoria Falls, Zimbabwe
Cape Town, South Africa
Dubai, United Arab Emirates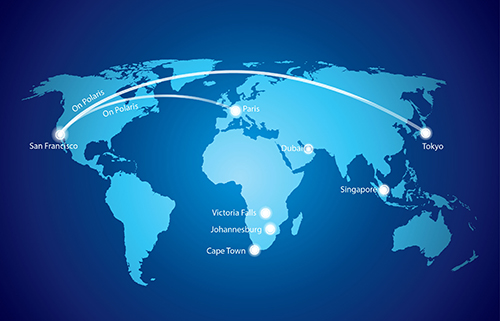 For a published itinerary of $27,618, Chiang used 540,000 miles and paid $980 in fees, achieving an excellent redemption rate of about five cents per mile —all while making memories to last a lifetime.
– Eric Chiang, Associate Professor, Florida Atlantic University
On the other side of the coin, Steven White used his miles to go to the Pebble Beach Food & Wine Festival, participate in a golf event and buy two Tumi bags. White's used his miles to fulfill bucket-list experiences and events — as it was more important to him to do the things he wouldn't have had the chance to do otherwise.
– Steven White, Owner, Steven White Marketing & Consulting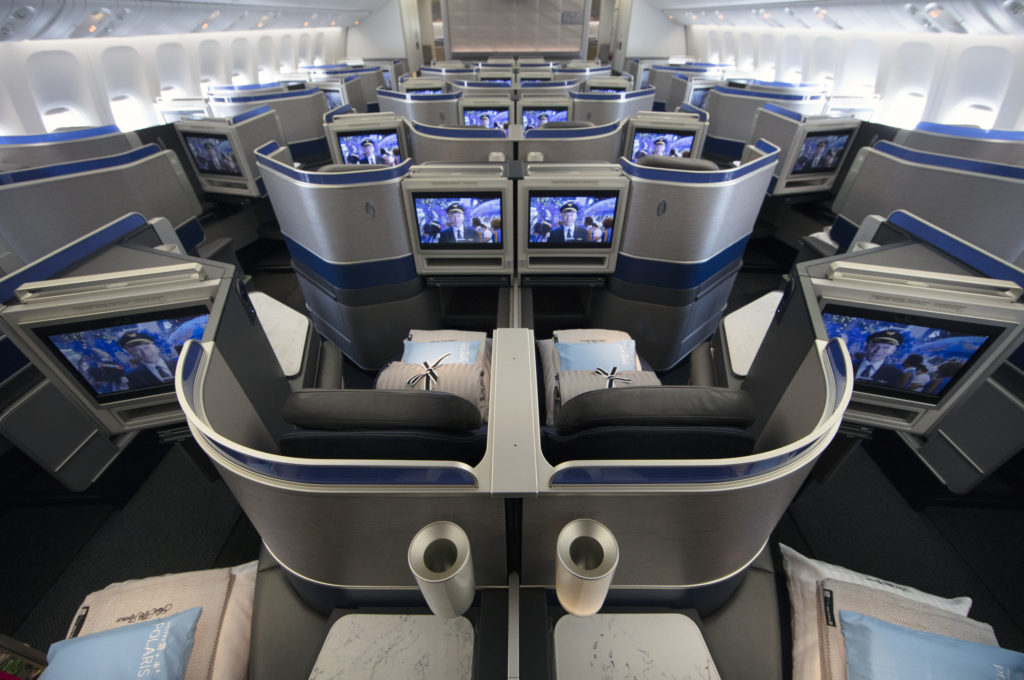 To spread the joy of travel to loved ones, Donna Childs used both miles and hotel points to send her parents on a milestone anniversary trip to London and Paris, flying first class all the way.
– Donna Childs, Founder and CEO, Prisere LLC
We'd like to thank you, our loyal members, and look forward to seeing and hearing more about your experiences with the hashtag #MyUnitedJourney. Visit united.com/mileageplus to learn more.
FX Excursions
FX Excursions offers the chance for once-in-a-lifetime experiences in destinations around the world.
Sponsored Content
This holiday season, escape to the Caribbean with Celebrity Cruises and reconnect with family and friends in luxurious accommodations that make you feel right at home. Savor globally inspired cuisine designed by our Michelin-starred chef, paired with the most awarded wine collection at sea. Elevate "me time" with a soothing spa treatment sure to renew. With both long and short cruises to celebrate in December, and even three special Ultimate Holiday Cruises that sail over Christmas and into the New Year, the time to gift an experience and create unforgettable memories is now. Celebrity Cruises' Always IncludedSM pricing — drinks, WiFi and tips — ensures a seamless, carefree vacation with the ones you love.
Seabourn recently announced the name of its second new ultra-luxury purpose-built expedition ship: Seabourn Pursuit. The name reflects the passion of expedition travelers to seek out and explore natural wonders and destinations through activities around the globe.