Name: Trey Urbahn
Title: Chief strategy officer
Company, city: TAP Air Portugal; Lisbon, Portugal
Number of employees: Approximately 7,800 airline employees, with another 4,000-plus at ground handling, maintenance and regional subsidiaries
Recent project: Transforming TAP from a stodgy, state-owned airline to a private, innovative, profitable airline capable of competing globally
First job: I rotated stock on supermarket shelves for a pet food company in college.
Little-known fact about you: I commute weekly from my home in Connecticut to Lisbon. Before that, I did the same to São Paulo. In the past 12 years, I've flown more than 5 million miles and spent more than 1,000 nights commuting to and from work.
Your Business
What innovations/initiatives do you foresee in the industry over the next years? Airlines fly with a lot of unused capacity in wide-body airplanes. Some, like TAP, use a container with stairway access to provide a crew rest facility with up to seven bunks. Similar concepts will develop for passenger use.
Best career advice you've received: Airlines are a passion; do it because you love the business. If you want to get rich, work on Wall Street.
What advice would you give someone starting out in the field? The airline business is about serving people or serving someone who does. Take care of your employees and they will take care of your customers, who ultimately provide for your bottom line.
Trey Urbahn as a Traveler
Favorite travel memory or story: Traveling to the island of Fernando do Noronha off the coast of Brazil, a spectacular, undeveloped island with the best beaches in the world.
One travel tip you cannot live without: I always bring my own pillow, noise-cancelling headphones and an iPad with movies, or an ebook.
Best advice for business travelers: Fly to Europe via Lisbon on TAP. Our business-class and economy-plus fares are consistently lower, and you can stop over in one of the great undiscovered cities for free.
About TAP Air Portugal
What can travelers expect from TAP Air Portugal in 2018?
In 2017 TAP installed state-of-the-art lie-flat seats in seven of its newer Airbus A330-200s. In 2018 we will be the launch carrier for the new Airbus A300-900neo, taking delivery of 19 by the end of 2019. These aircraft, featuring breakthrough airspace cabin interiors, will provide new market growth. TAP will also introduce the highly efficient Airbus A321neo LR, featuring fully lie-flat businessclass seats in addition to premium-economy and economy seating. These aircraft will allow TAP to open new, thinner markets too small for the 300-seat A330neo, including the Eastern United States and northeast Brazil. The 53 new Airbus A330s, A320s and A321neos on order will simultaneously improve the efficiency of our fleet and improve our product.
Tell our readers about the stopover program, which recently expanded from three to five nights.
The program is a remarkable success, with more than 80,000 travelers from the Americas experiencing a stopover in the last few years. As TAP flies to more than 65 destinations throughout Europe and Africa, this is a great way to have travelers consider our global network and offer a heck of a deal, as Americans clamor to see Lisbon, Porto and the rest of the country. Travelers can spend up to five nights in Lisbon or Porto with no additional airfare, and there are also hotel discounts (or a free night for those booked in business class), free wine with meals at participating restaurants, shopping discounts at a major department store and great experiences such as walking tours or complimentary museum entry.
What can premium travelers expect from their TAP Air Portugal experience?
By 2020 all our long-haul aircraft will be brand-new or recently reconfigured, providing a consistent product across the fleet. We've recruited six Michelin-starred Portuguese chefs to bring their individual touches to our food in business and economy, and we're introducing new Portuguese wines to our award-winning onboard selection. Our premium travelers can expect the "new TAP" with a renewed commitment to deliver a superb flying experience. We will continue to be the price leader for customers flying between the United States and Europe.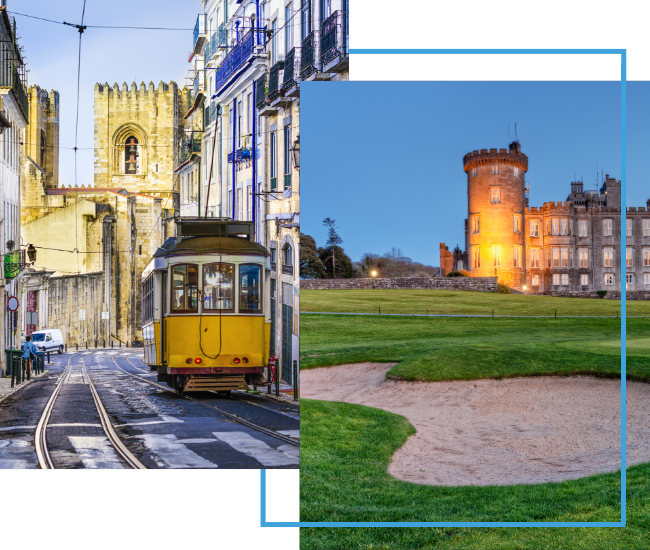 FX Excursions
FX Excursions offers the chance for once-in-a-lifetime experiences in destinations around the world.
Explore Excursions
Norway, a haven for visionary artists, architects and designers, showcases an exceptionally diverse array of cultural attractions. This year, the country commemorates exciting milestones and unveilings captivating enthusiasts of the arts, from iconic scenic routes to new museums to gallery openings. Up Norway features these new offerings in personalized itineraries catered to aesthetes.
Sponsored Content
From the moment you step onboard Air Tahiti Nui's Tahitian Dreamliner, you will be transported to The Islands of Tahiti. The French Polynesian carrier considered every detail to awaken its passengers' senses, creating the feeling you are already on the Islands while 30,000 feet in the air.
As a peripatetic traveler, I am always trying to balance the pleasures of dining well with a life-long challenge to control my weight. It's not always easy, because I consider tasting typical, authentic regional dishes among the highlights of most journeys, and those foods are rarely known for "healthful" rankings! So, I started staying at spas way back in the 1980s — before they were ubiquitous — because meals were assured to be pure, clean and wholesome.