Copa Airlines is celebrating its 75th anniversary by showcasing a Boeing 737-800 NG in an aircraft livery that harkened back to the airline's look in the 1990s. During that time, Copa Airlines launched an expansion of their network to become the Hub of the Americas®, changing the way to travel to and connect in our Continent.
More than 30 employees, from aviation painters and designers to engineers, worked to paint the 737-800 NG at Copa Airlines Maintenance Center at Tocumen International Airport in Panama City. It took more than 2,500 hours of work across 15 days.
Following an unveiling event on Aug. 31, the commemorative retro livery took off from Panama City to New York, currently flying across Copa Airlines's network in more than 76 destinations in 32 countries in North, Central, and South American and the Caribbean.
The Airline also celebrated with a special event at Miami International Airport with its commemorative aircraft design and was welcomed with a water cannon salute honoring Miami as its first route in the U.S. and its largest operations in the United States.
Copa Airlines' story began in 1947, when the airline was founded as the National Airline of Panama with flights to three cities onboard Douglas DC-3/C47 aircraft. Significant growth in the number of flights came in the 1960s and 70s, before the airline fully shifted its focus in 1980 to its international reach. In 1992, Copa started to build the Hub of the Americas® at Panama City's Tocumen International Airport. From there, the airline continued its incredible growth through to its recent 75th anniversary.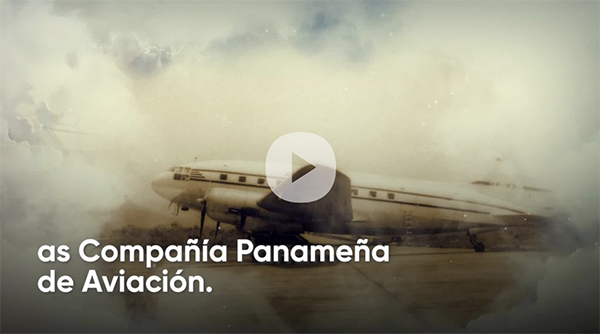 This year also brought exciting changes to Tocumen International Airport, with an expansive new Copa Club lounge opening and the move of all Copa operations to the brand-new Terminal 2.
The new Copa Club honors Panama's culture and heritage, delivering more than 20,000 square feet of comfortable seating, flexible quiet spaces, soft lighting, leather chairs, an entertainment area for families, bar and culinary offerings, and spacious showers. La Placita is a replica of an interior courtyard and terrace boasting airport views. Find the Copa Club across from gate 207 in T2.
Terminal 2 plays a critical role in further strengthening Tocumen International Airport as the Hub of the Americas®. Its wide, modern infrastructure includes 38 Copa Airlines passenger and baggage check-in counters and 22 self-service kiosks. Copa Airlines remains focused on providing world-class service while connecting passengers through the Hub of the Americas® to the rest of the world.
The first-rate full-service experience continues onboard with food, beverage and in-flight entertainment options. On long-haul flights, Copa offers a variety of movies and a wide selection of music channels, as well as the Copa Showpass entertainment system, allowing travelers to enjoy in-flight entertainment on their personal devices.
Copa Airlines boasts one of the industry's most modern and efficient fleets of Boeing 737-800 NG and Boeing 737 MAX9 aircraft, and has been recognized by Cirium as "The Most Punctual Airline in Latin America" for the eight consecutive year.
A journey on Copa Airlines brings travelers to the heart of Panamanian culture, and the next 75 years look equally as bright. Learn more.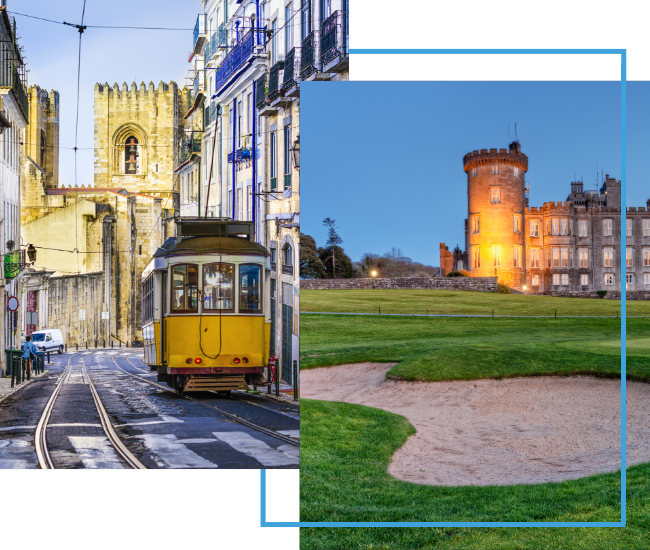 FX Excursions
FX Excursions offers the chance for once-in-a-lifetime experiences in destinations around the world.
Explore Excursions
A new and expanded campus at the Buffalo AKG Art Museum has been completed, reopening this summer and featuring new architecture designed by the architectural office of OMA New York, led by partner Shohei Shigematsu and project architects Lawrence Siu and Paxton Sheldahl, with Cooper Robertson (executive architect). The new expansion includes the Jeffrey E. Gundlach Building and extensive renovations to existing buildings. A $20-million commitment from New York State and Governor Kathy Hochul helped fulfill the expansion's budget and completes the $230 million capital campaign, the largest campaign for a cultural institution in the history of Western New York State.
Sponsored Content
Many small- and medium-sized businesses face time and budget constraints when organizing corporate hotel travel for employees. To address this problem, IHG® Business Edge emerged as a cost-free business travel solution for small- to medium-sized enterprises, offering travel managers exclusive access to enticing perks, handpicked educational resources and comprehensive company travel metrics. IHG Business Edge connects our loyal customers to our portfolio of 5,800 hotels and resorts across 18 brands in more than 100 countries.
Ever since opening in 2021, Nobu London Portman Square has served as the focal point for many gatherings, stays and experiences. This fall the hotel's Nobu Bar adds four more reasons to visit with an exciting array of offerings, menus and events.