Congratulations to Chase United, winner of Best Overall Credit Card – Chase United MileagePlus® Club Card (sixth consecutive year); Best Credit Card Rewards Program – Chase United MileagePlus® Club Card (sixth consecutive year); Best Credit Card Special Events – Inside Access (second consecutive year); Best Frequent-Flyer Affinity Credit Card Redemptions – United MileagePlus® Explorer Card – Visa (fifth consecutive year)!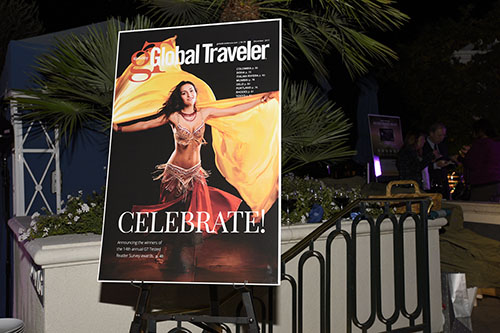 FX Excursions
FX Excursions offers the chance for once-in-a-lifetime experiences in destinations around the world.
Banyan Tree Group recently announced its first-ever expansion into Japan with five new properties across four concepts. The hospitality group's partnership with Wealth Management Group saw Dhawa Yura and Garrya Nijo Castle launch in June, with two more properties slated to open now through 2026. Another partnership with Terraform Capital sees plans to build Cassia, a property in the ski resort of Niseko.
Sponsored Content
There's no better time to plan the vacation you've been missing. Step aboard with your better half, your friends or the whole family and reconnect, reunite and rejoice with 25 percent off cruise fares for all guests. We'll also help everyone get there with 25 percent off airfare from 20 major gateways across the country or $100 savings per person on flights from all other gateways when you book your air travel using Flights by Celebrity.*
For many business and leisure visitors to Tokyo, squeezing in a few hours of shopping during the city's wet and humid early summer months can be somewhat unpleasant.