IHG® Business Edge: Working Together with SMEs for a smarter way to manage travel
Small- and medium-sized businesses have limited time and spending dollars to arrange corporate travel for employees. There was a need for a streamlined process that provided travel managers the option to make corporate travel unified. IHG® Business Edge helps fill this need with a free-to-use corporate travel solution allowing exclusive access to attractive benefits, a one-stop-shop portal with spending and savings data and the ability to book directly with a guaranteed discount, curated educational content, company travel metrics and a forum where members can connect with industry peers to discuss and seek advice about relevant business topics.
"With IHG Business Edge, we have put together a full-service portal that utilizes our existing expertise and customer insights to give travel managers of small and midsize companies a solution that's easy to manage and gives employees benefits that they want," said Tamara Laster, vice president of global sales strategy, IHG. The program was voted 2019's and 2020's Best Small- to Mid-Sized Business Program by the readers of Global Traveler.
Client Portal
IHG Business Edge offers an online portal with access to accelerated loyalty status, visibility into travel spend and savings data for travel managers, discounts and more.
Loyalty Upgrade
Employees automatically get upgraded to IHG Rewards Gold Elite status after their first IHG Business Edge stay and can enjoy the guaranteed discount for their personal travel as well as business.
Flexible Booking
Travelers can book with their corporate discounts on the IHG Business Edge portal, IHG.com or on the IHG app, via their travel management company or through their employers' online booking tool by using their unique corporate ID.
No Hidden Costs
IHG Business Edge is free to join, with no hidden fees and no minimum annual spend.
Peer-to-Peer Network
With IHG Business Edge, you can engage, interact and exchange ideas in real time with other IHG Business Edge members of the small to midsize enterprise community directly in the portal.
Help Center Support
IHG Business Edge offers support and assistance for any questions about your membership and program services. Just simply send a note through the IHG Business Edge Help Center.
IHG Business Edge is constantly evolving to make sure the program offers the best travel benefits for customers. A program must be innovative and fresh to remain competitive in a saturated market and cover all the needs SMEs desire for their travel. As small- and midsized businesses begin to travel again, IHG Business Edge will look at different ways to create more value for this segment of corporate travelers.
It's easy to apply, just take two minutes to register at businessedge.ihg.com.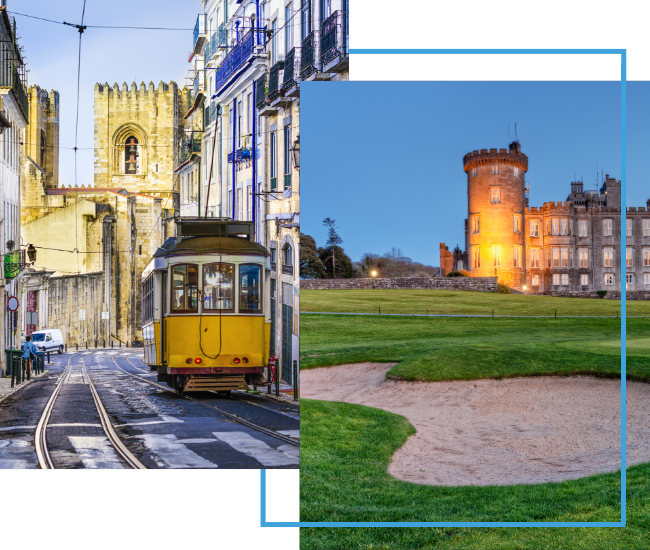 FX Excursions
FX Excursions offers the chance for once-in-a-lifetime experiences in destinations around the world.
Explore Excursions
Norway, a haven for visionary artists, architects and designers, showcases an exceptionally diverse array of cultural attractions. This year, the country commemorates exciting milestones and unveilings captivating enthusiasts of the arts, from iconic scenic routes to new museums to gallery openings. Up Norway features these new offerings in personalized itineraries catered to aesthetes.
Sponsored Content
Don't risk losing all the money you've spent if you must cancel your trip at the last minute. Allianz Travel Insurance can give you:
As a peripatetic traveler, I am always trying to balance the pleasures of dining well with a life-long challenge to control my weight. It's not always easy, because I consider tasting typical, authentic regional dishes among the highlights of most journeys, and those foods are rarely known for "healthful" rankings! So, I started staying at spas way back in the 1980s — before they were ubiquitous — because meals were assured to be pure, clean and wholesome.