Name: Liza Milagro
Title: Sustainability manager
Company, city: Hartsfield-Jackson Atlanta International Airport; Atlanta, Ga.
Number of employees: 63,000
Recent project: Green Acres ATL Energy Park & Entrepreneurial Center
First job: Sales rep/assistant buyer for my family's Just Sox store
Little-known fact about you: I am a vermiculturist; our worm colonies eat our vegetative food scraps, paper towels and shredded paper.
Your Business
What innovations/initiatives do you foresee in the industry over the next years? ATL will facilitate the creation of an aerotropolis, and today's innovations will become the norm: bio-jet fuel; piezoelectric floor tiles (generating power through people's footsteps); waste/recycling facilities at airports; multipurpose, net zero, living buildings; packaging that processes faster in landfills.
What is the best career advice you've received? My aunt, Dr. Hortense Simmons, told me, "Be obsessed or be average."
What advice would you give someone starting out in the field? Sustainability is sexy, so have fun with innovation. Take an integrated approach to enrolling others in the vision of what can be done together. Don't forget socio-economic impact. Metrics are mandatory for telling your sustainability story.
Liza Milagro as a Traveler
Favorite travel memory or story: I traveled without a parent, beginning at age 5 or 6, to visit family in Miami and the Bahamas. I got to speak with pilots in the cockpit and glamorous airline hostesses. This unique era in aviation and society inspired my passion for tailored suits, adventure and the journey.
One travel tip you cannot live without: A Mophie battery pack and something to read that lets me turn pages rather than swipe
Best advice for business travelers: ATL has the best shoeshine stands of any airport, so pack an extra pair and get them shined.
About Hartsfield-Jackson Atlanta International Airport
What is Green Acres ATL Energy Park?
ATL's Green Acres full-stream recycling facility will process 22,000 tons of materials generated by passengers annually; 15,000 tons generated from cargo; and 20,000 tons of wood chips from City of Atlanta residential yard waste. Our waste audit in 2013 identified 89 percent of the stream could be diverted from landfills. Because there are no composting facilities near Atlanta, diverting 28 percent of organic commodities is difficult for our concessionaires and local restaurants as well. This facility organizes the stream so materials will achieve the highest and best use. Green Acres will share information with everyone from students to executives who wants to emulate our innovative approach to reaching zero waste.
Tell our readers about ATL's other green initiatives.
Our Sustainable Management Plan aims for 20 percent reduction in emissions, water and energy consumption, and 90 percent landfill diversion by 2020. Our GreeningATL campaign creates passenger and employee engagement. ATL is also converting to LED lights, incorporating green infrastructure to allow the first inch of rainfall to permeate the ground, expanding our food recovery program as an endorser of the EPA's Food Recovery Challenge, adding electric buses and CNG shuttles, and installing white roofs. In 2016 ATL became the first U.S. airport to achieve ISO 50001 certification.
What can travelers expect from ATL in the future?
ATLNext, projected to cost $6 billion, comprises a series of projects over the next 20 years to boost capacity, renew and replace existing facilities and enhance ATL's aesthetic appeal. These projects will help secure Hartsfield-Jackson's position as the world's busiest and most efficient airport and bolster the goal to provide the best possible customer service while meeting passengers' changing needs.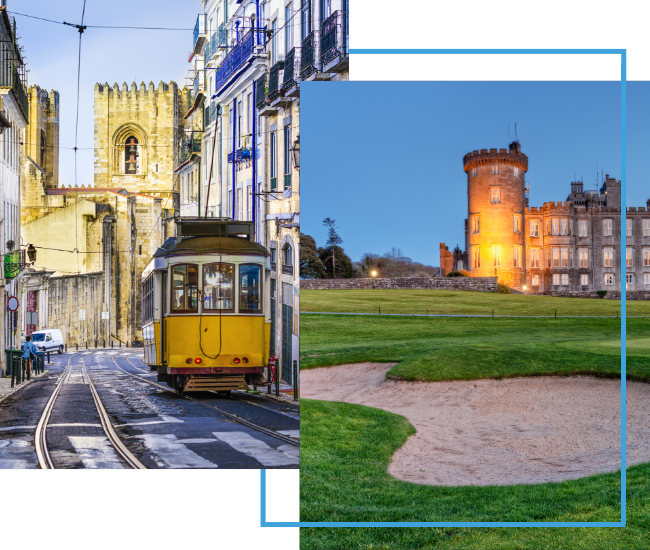 FX Excursions
FX Excursions offers the chance for once-in-a-lifetime experiences in destinations around the world.
Explore Excursions
Think of Tokyo and your mind may wander to the neon signs and bustling crowds of Shibuya and Shinjuku, or the tranquility of the Meiji Jingu shrine, but this huge city offers much to those who explore away from the main tourist areas.
Sponsored Content
IHG Hotels & Resorts is thrilled to announce the launch of a new mobile product feature for members: IHG Wi-Fi Auto Connect. This feature is now available exclusively in the IHG One Rewards mobile app for both iOS and Android users and will automatically connect IHG One Rewards members to WiFi upon arrival at more than 5,000 IHG hotels worldwide — no separate passwords or log-ins needed. This is in addition to the exciting benefits of being an IHG Business Edge member. IHG Business Edge provides small- and medium-sized businesses access to a user-friendly portal that displays comprehensive spending and savings data while providing the convenience of direct booking with a guaranteed discount.
Automotive museums of all sizes will always capture the imaginations of car and racing aficionados. However, the best deliver a lot of substance beyond the machine itself. Some place an emphasis on science and technology or history, while others display iconic cars from film and television. Museums established and operated by the world's top automakers (think Mercedes, BMW, Audi and Porsche in Germany, and Toyota, Honda and Nissan in Japan) have built-in followings.