Filled with hidden treasures waiting to be discovered, Seoul invites travelers to unearth its many gems, and Seoul Tourism Organization is here to help travelers do just that. Through thoughtfully created initiatives like the Theme Tourism County Competition, Seoul Tourism Organization works closely with local districts to identify and showcase what makes each district unique and charming in all seasons.
Take a brief journey now through the four Seoul districts of Gangnam-gu, Gangbuk-gu, Jung-gu and Songpa-gu for inspiration on your next trip to South Korea's capital city. Whether traveling in spring, fall or even winter, these districts have something great in store for visitors.
Experience the Real Gangnam with Themed Weekly Tours
Presenting diverse themes each week, Gangnam-gu invites travelers to explore its culture, history, trends and even relaxation methods through a series of small-group, lifestyle-focused tours. These tours include exploring Bongeunsa Temple and Seolleung Royal Tomb for a healing and cultural experience, a series of dance classes to channel your inner K-pop idol, and a nighttime city run along Yangjaecheon Stream. Art enthusiasts can immerse themselves in the world of art by strolling through Art City Gangnam, while those interested in exploring the lifestyles of the district can visit Daechidong academies and Eunma Shopping Street.
Immerse Yourself in the Healing Powers of Mount Bukhan in Gangbuk-gu
Gangbuk-gu marks itself as the ultimate "K-Mountain Tourism" hot spot. Home to Bukhan Mountain International Climbing Center, Seoul Hiking Tourism Center and Ui-dong Mountain Culture Hub, there's no shortage of well-structured outlets, many catering to international tourists, to experience and enjoy the great outdoors and the regenerative properties coming from such experiences.
In addition to these centers, Gangbuk-gu also offers a wide variety of tofu and vegetable dishes, with produce hailing from the very same mountains for an authentic tasting experience.
Discover the Flavors of Seoul at Myeongdong Beer Festival in Jung-gu
This year's second annual Myeongdong Beer Festival, which ran Oct. 6–8 in Jung-gu, now begins to look to 2024 to invite even more visitors and locals to taste the wide variety of beer and food available. At this year's festival visitors enjoyed more than 50 craft beer varieties and more than 100 Myeongdong street food vendors.
Visitors unsure of their beer palate got to try the all-new Beer Connoisseur's Pharmacy, a comprehensive experience guiding newcomers to find their perfect beer to match their taste preferences. Visitors also collected stamps at different outlets while enjoying craft beer.
Witness the Enchantment of Seokchon Lake in Songpa-gu
Situated within Songpa-gu district, Seokchon lake is the city's only natural lake, drawing visitors and locals alike from far and wide. In spring, cherry blossoms along the lake erupt into vibrant colors, while hues of red, yellow and orange burst on the scene in autumn. Further highlighting the lake's beauty, through Dec. 3, the district is showcasing a media, art and photo exhibition around the west side of the lake. Media art installations transport viewers into a whimsical world featuring the beloved Songpa-gu characters Haha and Hoho.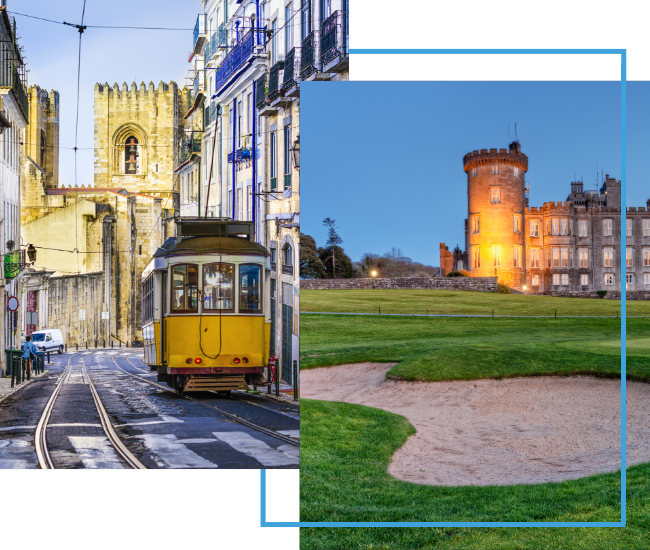 FX Excursions
FX Excursions offers the chance for once-in-a-lifetime experiences in destinations around the world.
Explore Excursions
More than 22 million visitors pour into Bangkok each year, adding to the roughly 11 million residents of the Thai capital famous for its bustling streets. Packed with food carts, markets and cultural spectacles, life in Bangkok is unusually defined by its vibrant street scene, both day and night. That means you don't necessarily need a solid plan when heading out on any given evening.
Sponsored Content
Don't risk losing all the money you've spent if you must cancel your trip at the last minute. Allianz Travel Insurance can give you:
As first-time restaurateurs, but with plenty of hospitality-related experience, Ria and Kevol (Kev) Graham were not entirely comfortable opening their first restaurant in the Brooklyn neighborhood of Williamsburg, where several upscale restaurants and 5-star hotel dining is just a block away. And to make matters worse, they opened in July 2020, when New York City was in the middle of the COVID-19 pandemic.