Though air travel slowed as airports temporarily closed and borders shuttered to stifle the spread of coronavirus, the airline industry — led by oneworld alliance member airlines — enacted enhanced protective measures to reduce risk and protect passengers.
Indeed, oneworld member airlines – which include American Airlines, British Airways, Cathay Pacific Airways, Finnair, Iberia, Japan Airlines, Malaysia Airlines, Qantas, Qatar Airways, Royal Air Maroc, Royal Jordanian, S7 Airlines and SriLankan Airlines – introduced new biosafety protective measures at every step of your journey, from check-in to arriving at your destination.
Many airports around the world introduced biosafety measures to protect its staff and ensure safety of customers as well.
To facilitate ease in finding the latest news on the flying experience during this time, oneworld compiled information about the health and well-being measures being taken by its member airlines into a single resource available on its website at oneworld.com. The portal, entitled oneworld Together, details what passengers can expect when flying its member airlines and at 25 oneworld airport hubs.
This information only becomes more important as more flights are being added to oneworld airlines' domestic and international schedules every month.
The portal details travel tips that seem to be universal, no matter which airline you are flying on or airport you are visiting.
The first recommendation might also seem obvious: Do not travel if you are unwell.
It is also recommended passengers check the authorities' travel recommendations in their destination country before travel. Some countries, for example, require temperature screening upon arrival and face coverings to be worn in public areas.
Passengers can reduce risk by minimizing physical interaction during the check-in process. Consider checking in online or using the airline mobile app.
All oneworld airlines recommend customers to wear face masks or face coverings. Some airlines may deny boarding if you do not have a face mask or face covering. Check individual airlines' requirements before you travel.
Try to keep hand baggage to a minimum. Use self-service bag drops where possible.
All oneworld airlines have enhanced cleaning and sanitization standards. All modern aircraft use HEPA filters — the same air circulation technology used by most hospitals — ensuring the highest possible quality of air onboard.
Use hand sanitizers available; remember to wash your hands frequently.
Finally, look for signs and floor markings to encourage social distancing.
While these travel tips will prove useful for travelers today, specific information about what protective measures each member airline is taking – as well as what to expect at airport hubs – is equally useful. To access the information portal, visit oneworld's website at oneworld.com.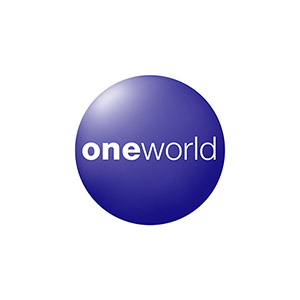 FX Excursions
FX Excursions offers the chance for once-in-a-lifetime experiences in destinations around the world.
Tucked away between the verdant hills of the Dominican Republic and beautiful waters of the Caribbean Sea, Samaná is the perfect year-round destination. No matter what time of year you choose to visit this hidden gem, you can check things off your travel bucket list. In the summer, escape the busy tourism hot spots and explore off-the-beaten path areas and activities; in the winter, embark on an eco-excursion like whale watching in Samaná Bay.
Sponsored Content
Much of the global business travel industry has already made sustainable business travel a priority with a focus on reducing emissions and their environmental footprint. But the industry, as well as external stakeholders, such as policymakers, recognize more needs to be done.
The coastal town of Belek in Antalya serves as the setting for the brand new, 5-star Cullinan Belek, named for the largest rough diamond ever discovered. Set along the sparkling azure waters of the Turkish Riviera, the new property boasts its own private white-sand beach, with 600 plush guestrooms (including 10 luxurious villas), all providing sea views. The hotel also has 13 swimming pools, 10 dining venues and five bars.