Greece offers travelers an overabundance to explore and enjoy. Here are just four of the many reasons to visit Greece now.
Landscape
With more than 2,000 islands, each with its own identity and appeal, as well as cities bursting with history and UNESCO World Heritage sites alongside unspoiled, traditional villages, there is endless beauty to explore across Greece's varied landscape. The beaches are gorgeous, and the history and hospitality of the country and its people are truly unmatched.
Cuisine
Mouthwatering culinary specialties boast a diversity of styles, types and ingredients. But, the true beauty of Greek cuisine lies in four secrets: fresh ingredients, the perfect balance of seasoning and flavorings, the pure olive oil and simplicity. Voila! Among many tempting dishes, sample staples like moussaka, spanakopita and Greek salad.
Culture
Great beauty meets the history of remarkable civilizations in Greece; unrivaled are its cultural offerings. From museums and UNESCO World Heritage sites to religious influences, there's so much culture to unearth here. Start at any one of a multitude of museums — like the Acropolis Museum, Byzantine Museum and more — before making your way to UNESCO World Heritage sites, including the City of Rhodes and Archaeological Site of Delphi. Art galleries also abound, with Alexandros Soutzos Museum and National Glyptotheque among the options.
Tradition
The Greek people are friendly and inviting, eager to share with travelers a taste of their traditions. Folk dance has always been popular, as has Greece's oldest form of art, the theater. Traditional music is immensely important throughout the country, known as dimotika on the mainland and nisiotika on the islands. A number of Greece's indelible traditions today boast UNESCO Intangible Cultural Heritage of Humanity designations, like cultivating mastic and Tinian Marble Craftmanship.
Learn more about Greece's unbelievable wealth of riches and plan your trip today.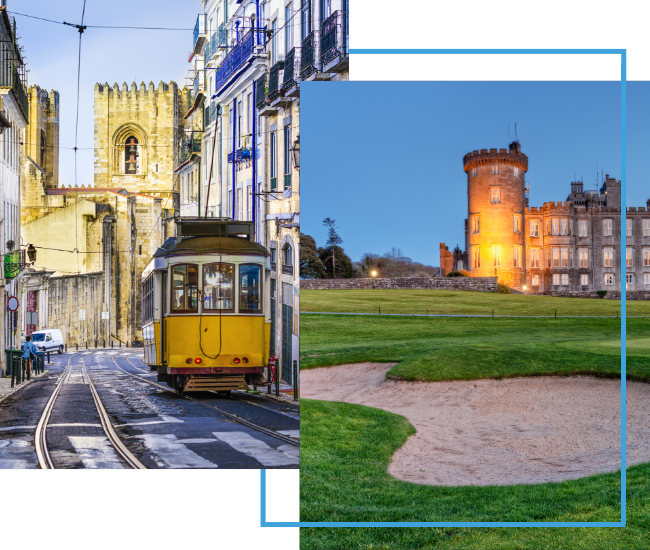 FX Excursions
FX Excursions offers the chance for once-in-a-lifetime experiences in destinations around the world.
Explore Excursions
Think of Tokyo and your mind may wander to the neon signs and bustling crowds of Shibuya and Shinjuku, or the tranquility of the Meiji Jingu shrine, but this huge city offers much to those who explore away from the main tourist areas.
Sponsored Content
The Islands of Tahiti offer a range of captivating activities for travelers with diverse interests, from hiking to breathtaking waterfalls, riding horses on secluded beaches; swimming with sharks; or immersing in Polynesian culture through traditional dance, music and art. For watersports enthusiasts, the crystal-clear lagoons offer exhilarating experiences like surfing, kiteboarding and paddleboarding. And if you're looking to relax, the pristine beaches, overwater bungalows and tropical sun offer the perfect setting. With 118 islands and atolls to explore, island hopping is an excellent way to experience the full diversity of The Islands of Tahiti. With its blend of adventure, culture and relaxation, The Islands of Tahiti offer a truly unique travel experience.
Automotive museums of all sizes will always capture the imaginations of car and racing aficionados. However, the best deliver a lot of substance beyond the machine itself. Some place an emphasis on science and technology or history, while others display iconic cars from film and television. Museums established and operated by the world's top automakers (think Mercedes, BMW, Audi and Porsche in Germany, and Toyota, Honda and Nissan in Japan) have built-in followings.