Whether you prefer a villa on the beach or an ultra-luxe suite downtown, you'll find everything you're looking for in Los Cabos.
Maybe you want to get away with the guys for the ultimate round of golf. Maybe you're in need of a relaxing couple's trip, just the two of you. Or maybe an exhilarating adventure in nature is calling your name. Whatever reason you have for a getaway, there are plenty of places to set yourself apart in Los Cabos and escape the ordinary. Here, the mountains, desert and sea all come together, so it's no surprise every day brings a new kind of adventure. Los Cabos is a destination where everyday moments turn into memories that last a lifetime.
Places to Stay
There is no better place to entertain your vacation dreams than in Los Cabos' amazing hotels and resorts. Find the space to give yourself everything you've been holding in, where you don't have to do a thing — unless you say so.
At the Doorstep of Adventure
The desire to try something new — whether it be a unique blend of cuisines or a pulse-quickening adventure — comes naturally in Los Cabos. Many resorts and hotels feature restaurants led by innovative chefs or offer one-of-a-kind tours, excursions and outdoor adventures.
At Wellness-Centered Spaces
Find yourself in naturally secluded surroundings where you can refresh your mind, body and spirit. Choose from many resorts and hotels offering award-winning spas, holistic wellness therapies and rejuvenating options like healthy cuisine and personal training.
At All-Inclusive Resorts
Enjoy drinks by the pool or an exciting multicourse dinner. Worry less about the details and focus more on making memories. From luxury offers to practical options, an all-inclusive stay allows you to get the most out of your Los Cabos experience.
Specials and Packages
Imagine waking up to a complimentary breakfast set against the crashing Sea of Cortez or spending an extra night in your chic accommodations for free. Here, unexpected perks are something you'll come to expect. Many Los Cabos hotels and resorts offer curated packages and tailor-made experiences you'll love, from VIP couples experiences and unique excursions to complimentary spa access.
Unique Experiences
Many Los Cabos hotels and resorts offer curated offers and tailor-made experiences you'll love. Get a taste of culinary expertise and local farm-fresh ingredients on a gastronomy tour. Embrace your adventurous spirit on a guided water journey or see what's beneath the surface on an exhilarating glass-bottom boat tour.
Find your ideal place to stay at www.visitloscabos.travel/featured-partners or explore special offers at www.visitloscabos.travel/featured-offers.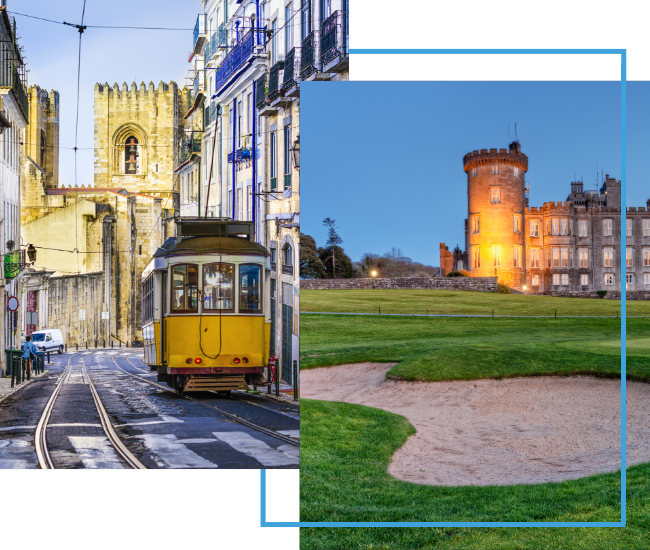 FX Excursions
FX Excursions offers the chance for once-in-a-lifetime experiences in destinations around the world.
Explore Excursions
There may not be snow in Los Angeles this season, but Waldorf Astoria Beverly Hills is certainly full of the holiday spirit, with Christmas, Hanukkah and New Year's events happening in the hotel's gorgeous event spaces.
Sponsored Content
Don't risk losing all the money you've spent if you must cancel your trip at the last minute. Allianz Travel Insurance can give you:
Looking for fun things to stuff into the toe of a few holiday stockings? Here are some great choices: